Professional Clay Pebbles | Expanded for Seedlings, Root Cuttings, Hydroponics, Plants | Lightweight Soil Additive | Large 2.2 Quarts | Made in USA
$9.99
Description
Price: $9.99
(as of Apr 19, 2023 10:28:03 UTC – Details)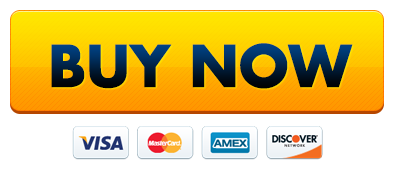 Product Description


Premium Clay Pebbles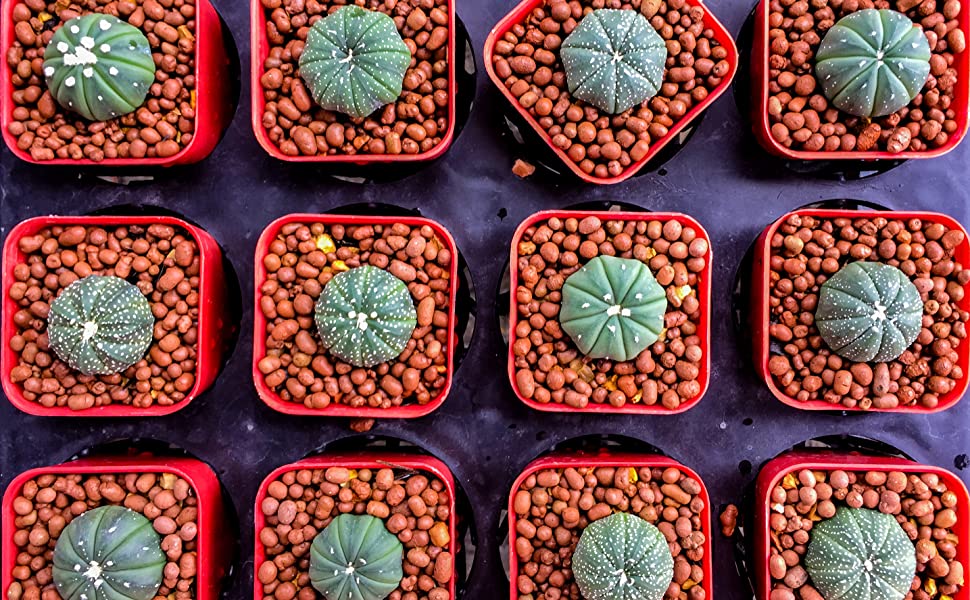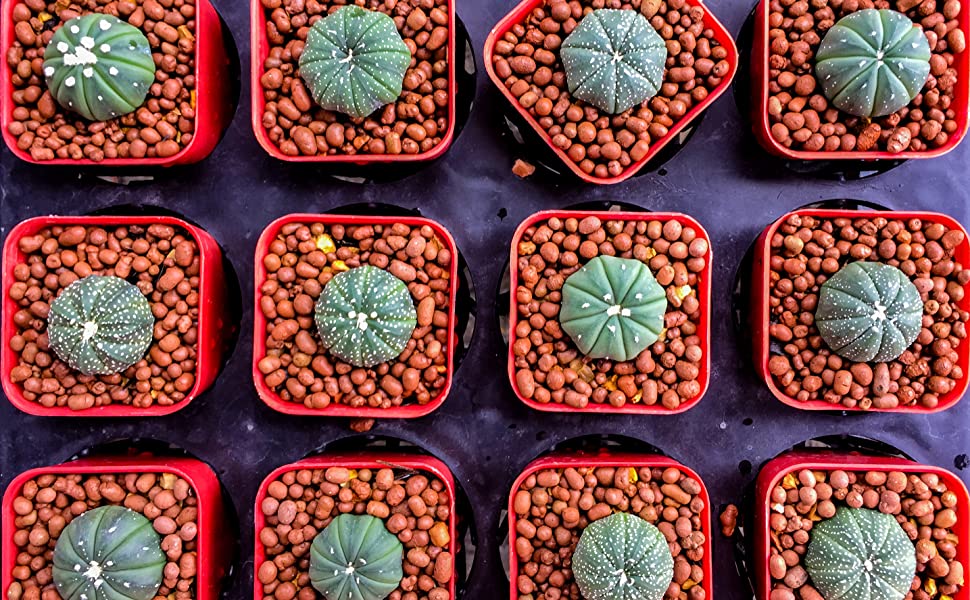 Create the perfect environment for your plants to thrive.
Clay pebbles are made of 100% natural clay that is pH-neutral, clean and decorative. They can be used alone or as a garden soil amendment in combination with your favorite soil medium.
Leaves and Soul Clay Pebbles provide excellent aeration around the roots while acting as a water reservoir to allow your plants to be properly nourished.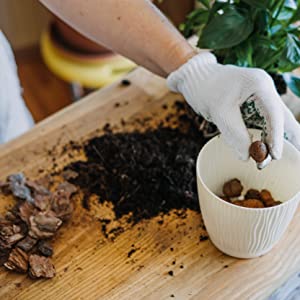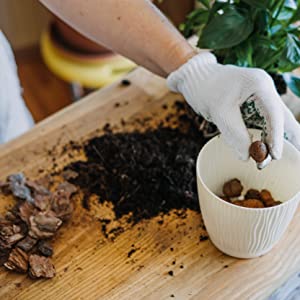 Mix with your Favorite Medium
Improve the drainage of your soil mix by adding clay pebbles. Mix with your soil medium, organic compost, bark or coir to help anchor the roots of young plants so they grow strong and stable.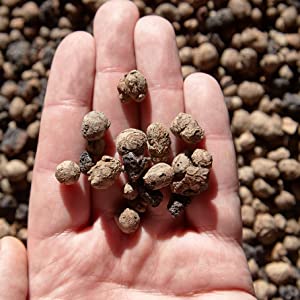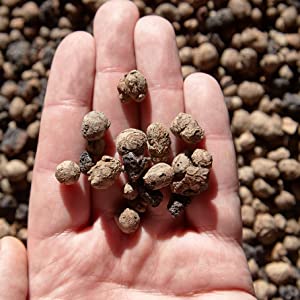 Great for Seed Propagation
Leaves and Soul Clay Pebbles will create a good foundation to start seeds. The pebbles make small pockets of air and moisture where the seeds settle. Perfect drainage to allow the seedlings to grow.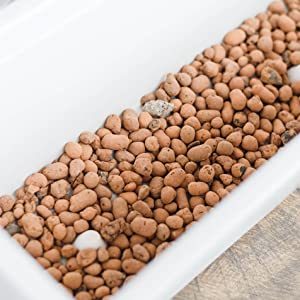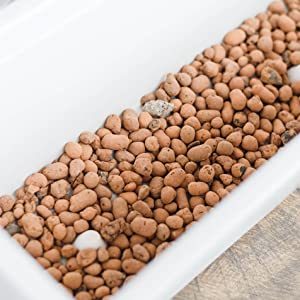 Multi Use, Even in Terrarium Beds
Clay pebbles are sterile, odorless, lightweight, and easy to handle. Any beginner or experienced DIY gardener can use our clay pebbles. Both Hydroponic and Soil based projects can benefit from clay pebbles as they provide excellent root aeration. Pebbles allow water to drain while also providing a slow release of water to the roots over time.
Why Leaves and Soul Clay Pebbles?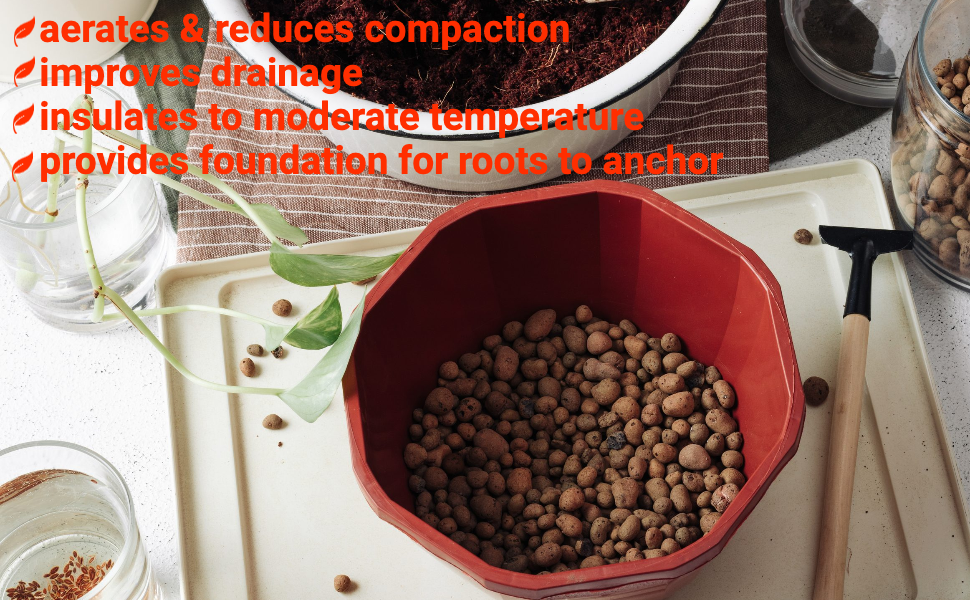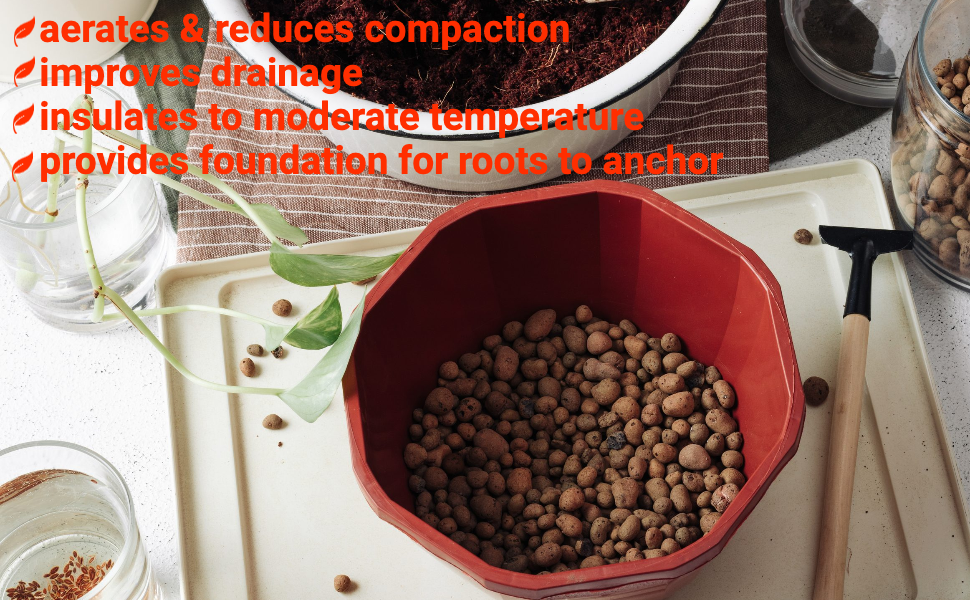 🌳 FOR A VARIETY OF PLANTS – Whether you're growing a succulent or repotting an orchid, our clay pebbles won't disappoint. They maximize fertilizer absorption and provide excellent aeration to the roots.
🌳 PROMOTES OPTIMUM DRAINAGE – Our pebbles allow an adequate amount of moisture to meet the plant's needs, yet still allows the water to drain well. This helps prevent over-watering.
🌳 MULTI-USE – Perfect for hydroponic and aquaponic growers. Create a nurturing environment for your Kratky, DWC, NFT, and aeroponic garden. Provides excellent aeration and stability for plant roots.
🌳 GET MORE FOR YOUR MONEY – With 2.2 quarts in every bag, our soil offers you great value compared to many other options on the market. It also comes in a sturdy, resealable bag.