Bio Green City Jungle Gardening System –Self Watering Planter with Trellis –17L Water Reservoir –Easy DIY Assembly –Ideal for Flowers, Herbs, Vegetables
$99.99
Description
Price: $99.99
(as of Apr 18, 2023 16:27:48 UTC – Details)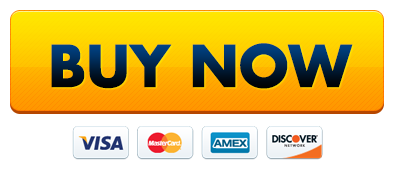 Bio Green focuses on developing innovative and user-friendly gardening solutions, suitable for experienced gardeners, beginners as well as hobbyists. With over 35 years of experience, we provide effective products centered around modern city gardening, making your life easier and allowing you to discover the rewarding feeling of plant growing. We make it a rule from working only with superior quality materials and verified suppliers, meant to rise to your high expectations. Not 100% pleased with your purchase? Our customer care department is constantly at your disposal!
City Jungle –Your Innovative Gardening Solution For Small Spaces
This hydroponic gardening system perfectly combines functionality with outstanding plant growing results, being ideal for your patio, balcony, terrace or rooftop. With an easy DIY assembly, made with durable heavy duty materials and an optimized self-watering system, this vertical planter is perfect for growing your very own vegetables, flowers or herbs, at the same time adding a green, fresh note to your space!
Still not convinced? Here are some of the amazing features of this product:
Flatpack, easy to assemble within minutes;

17 liters water reservoir;

34 liters soil capacity;

Requires 1/4 sq. meters;

Includes trellis;

Can be purchased with cover and stand (optional);

Space efficient design;

Thoughtful housewarming present for DIY enthusiasts.
Grow your own tomatoes, peppers, vines or gorgeous flowers with this unique self watering planter with trellis!
Easy Assembly: Unlike similar products on the market, the Bio Green large planterallows for easy DIY assembly which requires no special tools or skills. Our product arrives in a flatpack, all set for you to put together within minutes!
Self-Watering System: This vertical garden plantercomes equipped with a 17 litre/4.5 gallons water reservoir and 34 litre / 9.0 gallons soil capacity, ensuring an optimal nutrient delivery system for maximum results.
Space Saving Design: The City Jungle planter boxes outdoorhas a compact and innovative design, requiring only 1/4 sq. meters of your balcony, patio, garden or rooftop. A space-efficient gardening system which can also be purchased with optional cover and stand!
Fresh Produce: Enjoy eco-friendly and 100% organic herbs, vegetables and flowers with this state of the art system which is convenient, easy and suitable for professionals as well as first timers! The included trellis makes it ideal for vines, tomatoes and other climbing plants.