Plant Food Hydroponic Nutrients Supplies: Hydroponics Growing System General A&B Water Soluble Solid Fertilizer for Vegetables Fruits Flowers Thrive – Indoor Herb Garden Plants Accessories
$13.99
Description
Price: $13.99
(as of Apr 18, 2023 03:11:48 UTC – Details)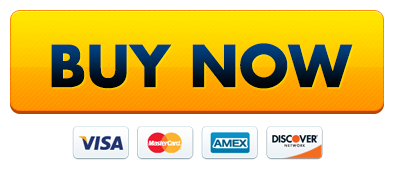 Product Description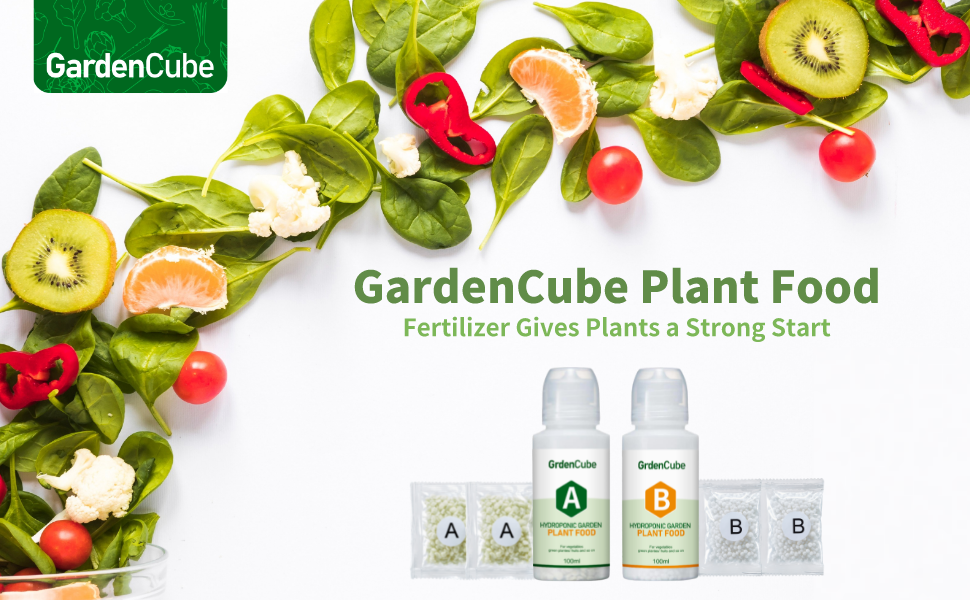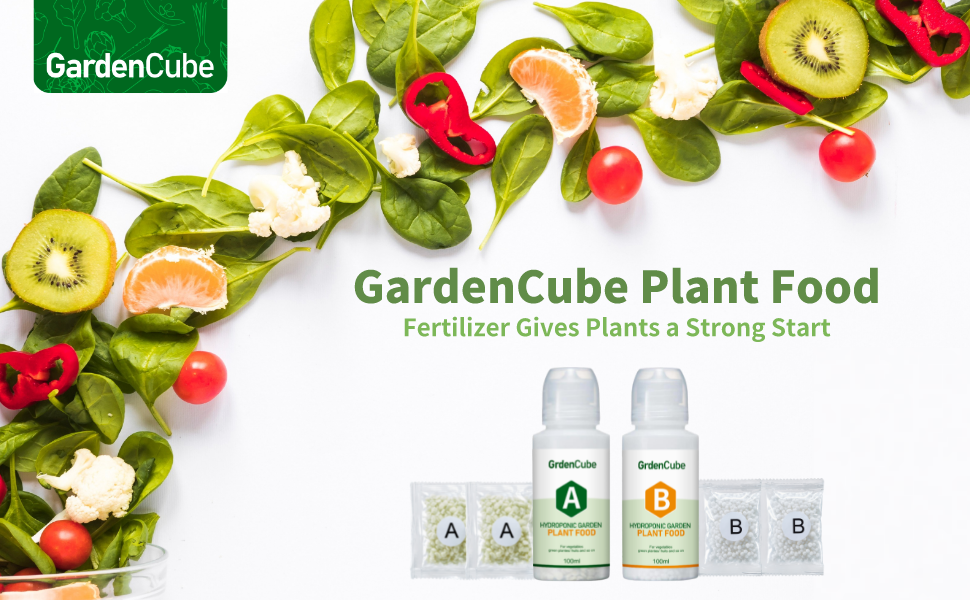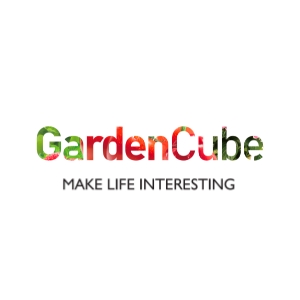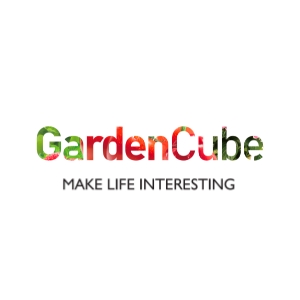 Specification:
Product name: A&B solid plant food
Capacity: 100ml/bottle
How to use:
1. Fulfill the bottle containing A solid nutrient particles with purified water, and shake bottles to fully mix the content.
2. Use the cap of the bottle as a measure, scale mark range from 1ml to 15ml. Add 5ml A nutrient solution into each 1L water.
Package Included: A Plant food* 1 bottle B plant food* 1 bottle A plant food solid refill* 2 packs B plant food solid refill* 2 packs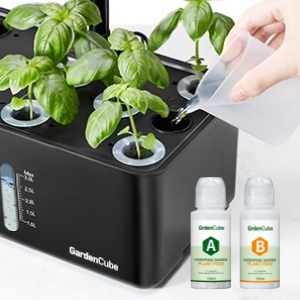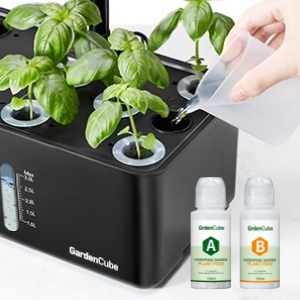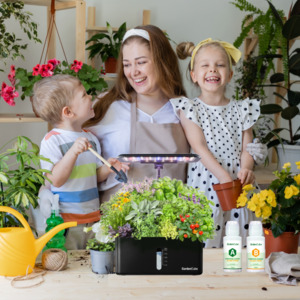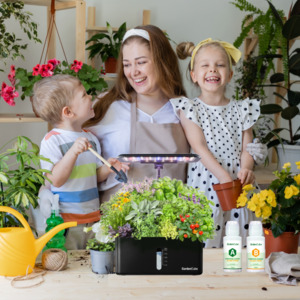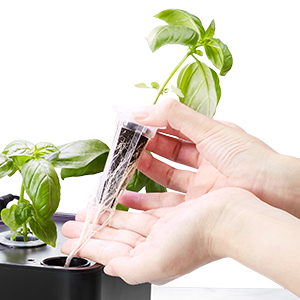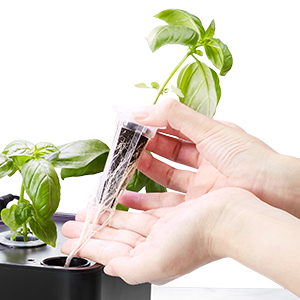 Plants Perfect Partner
For best results, please add water soluble plant food whenever you water in time, Plants grow more luxuriantly, more vibrant, gives your plants a strong start.
Multi-scene Application
Whether you're growing plants, vegetables or flowers, soil or hydroponics, the GardenCube fertilizer has got you and your gardening ambitions covered.
Well Developed Roots
GardenCube nutrients creating a healthy root environment for plants, which can grow stronger and rapid rooter, promote health later in the plant's life.
Note:
Nutrient particles have storage life of 2 years in unopened bottles if storedat the ambient temperature without exposure to sunlight. Well-mixed nutrient solution preparedby adding water have storage life of 5 months without exposure to sunlight. lf there is precipitation, it's a normal phenomenon.
Compatible with other growing system brands
✓
✓
✓
✓
✓
✓
Vegetables
✓
✓
✓
✓
✓
✓
Herbs
✓
✓
✓
✓
✓
✓
Flowers
✓
✓
✓
✓
✓
✓
Fruits
✓
✓
✓
✓
✓
✓
Contains fertilizer
✓
No
✓
✓
✓
✓
Package Dimensions ‏ : ‎ 6.61 x 4.69 x 2.13 inches; 7.37 Ounces
Date First Available ‏ : ‎ October 5, 2022
Manufacturer ‏ : ‎ GARDENCUBE
ASIN ‏ : ‎ B0BBFBFKJB
Country of Origin ‏ : ‎ China
AFFORDABLE A+B NUTRIENT: Not only 2 bottles(A+B) of indoor plant food, we provide an additional 2 packs A and 2 packs B of solid house plant food refill. Amazing affordable matching of 6 pieces total of 600ml
COMPATIBLE WITH OTHER BRANDS: Our hydroponic plant food are fully compatible with the GardenCube indoor growing system, it's also compatible with hydroponics supplies from other growing system brands
EASY TO USE: You just need to mix each nutrient with 100ML water in the correct proportions. And when adding fertilizer, we are equipped with a dispensing cup for convenient metering. All purpose plant food are environmentally friendly based ensuring that there aren't any problems with your plant's growing medium. Plant nutrient is pure which use to be at ease
COMPATIBLE WITH ALL GROWING MEDIUMS: Aquatic plant food is suitable for hydroponic growing system, and are also widely great for indoor herb garden and outdoor soil plants including vegetables, herbs, flowers, fruits and more. For best results, please add water soluble plant food whenever you water in time