Garden Tutor Soil pH Test Kit (3.5-9 Range) | 100 Soil pH Test Strips
$14.98
Description
Price: $14.98 - $12.98
(as of Apr 19, 2023 11:16:01 UTC – Details)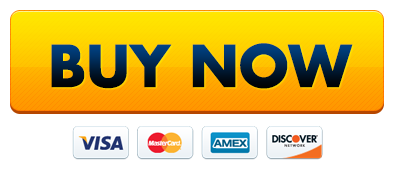 Product Description


Why Garden Tutor soil pH test strips?
Standard or "Universal" pH test strips do not provide accurate results when used to test the soil. Garden Tutor Soil pH Test Strips are specially designed and calibrated to ensure accurate soil pH readings. Knowing your soil pH allows you to adjust and amend your soil to match the needs of your plants. Maintaining proper soil pH promotes growth and vigor by making essential nutrients available to plants.
· Calibrated specifically for soil pH testing
· 3.5 – 9.0 range targeted to nearly all garden soil types
· Fast, accurate results
· Optimize soil pH to plants specific needs
· Enough test strips for 100 pH tests
· Includes detailed full-color pH testing handbook with lime and sulfur application charts
Why does soil pH matter?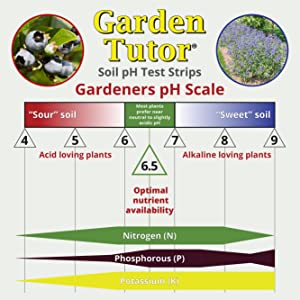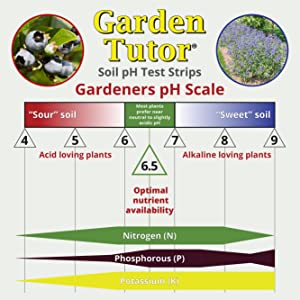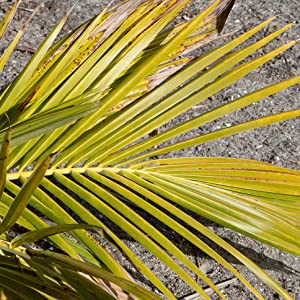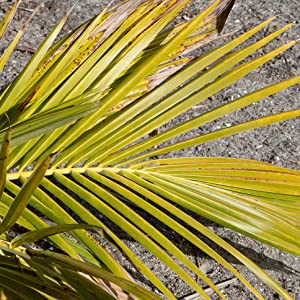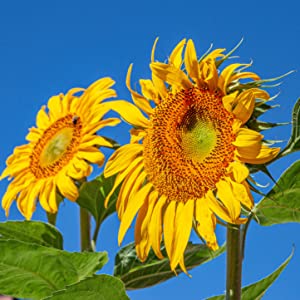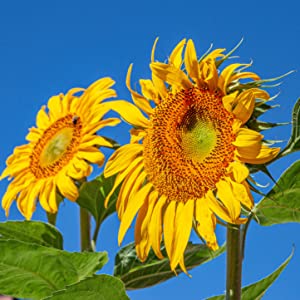 Most plants prefer a pH of 6.5
Soil pH determines its acidity (sourness) or alkalinity (sweetness). For gardening, most plants prefer a soil pH between 6 and 7 with 6.5 being your target soil pH.
Maintaining proper soil pH prevents "nutrient lockout"
If soil pH is too extreme for plants, it creates an unhealthy environment by limiting the nourishment that is available to the plants.
Maintaining proper soil pH helps promote growth and vigor
Plants under stress are much more prone to poor health. Keeping pH at the proper level for the plants in your garden is one way to help.
How to test your soil pH with Garden Tutor soil pH test strips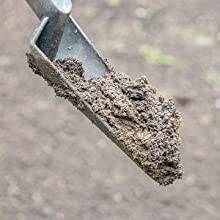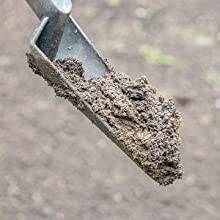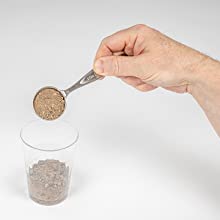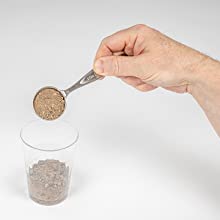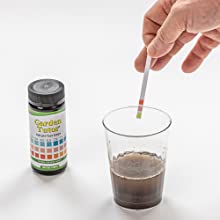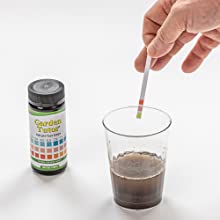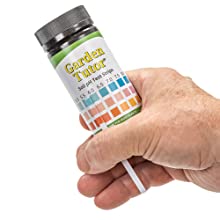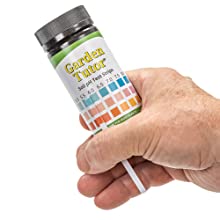 Step 1: Collect a representative soil sample
Using a garden trowel or spade, dig a small hole (about 6 inches deep) and slice a sample from the edge of the hole as if you were cutting a thin slice of cake. Put this sample in a bucket or large container. Repeat this process a few times around your garden site. Mix soil samples thoroughly and remove any stones, grass, etc.
Step 2: Add soil to a cup or testing jar
Using a tablespoon put 8 level tablespoons (4 ounces) of the mixed soil into a clean plastic cup or testing jar and thoroughly mix with 8 level tablespoons (4 ounces) of water for 30 seconds.
Step 3: Dip strip into solution
For best results, let the soil/water solution sit for at least 60 minutes before testing. Briefly mix solution one more time and wait one minute for the soil to settle a bit and then dip one pH test strip into the solution. Hold the strip in the solution for 3 seconds.
Step 4: Match color pads to color chart
Remove the pH test strip and shake it vigorously to remove any dirt on the pads. Depending on soil pH, some or all the color pads will change color. Match the resulting color(s) with the color chart that accompanied the pH test strips to determine your soil pH. If you are having difficulty choosing a pH, use our simplified chart to zero in on your soil pH.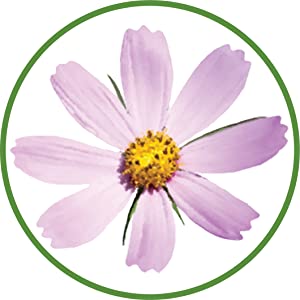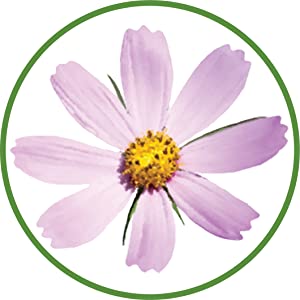 Products built by gardeners for gardeners
At Garden Tutor, we create simple, effective, and practical tools that provide answers to important gardening questions. Our products come with detailed informational booklets that offer much more than basic instructions. We stand behind and support all of our products. Feel free to send us a message, and we will promptly respond with helpful answers, advice, guidance, and troubleshooting.
2nd Generation simplified 3 pad design for improved accuracy to easily optimize soil pH.
Enough soil test strips for 100 soil pH tests – Since soil pH can vary in different areas it is important to take multiple soil pH tests around your property. Essential for lawn soil pH testing and adjustments.
Optimize soil pH to plants specific needs to increase nutrient availability. Proper soil pH is an essential key needed to unlock nutrients in your soil and make them available to plants. Great for indoor and outdoor applications. Houseplants, flowers, herbs, potted plants, annuals, perennials, trees, shrubs, fruits, and vegetables benefit from proper pH levels.
Includes detailed full color pH testing handbook with lime and sulfur application charts