Grow1 Dual Outlet Mechanical Timer 24 Hour Hydroponics Grow Light Timers Electrical Outlets, Universal Wall Plug 3-Prong Grounded Outlet, UL Listed, 120v
$14.99
Description
Price: $14.99 - $12.99
(as of Apr 18, 2023 12:35:55 UTC – Details)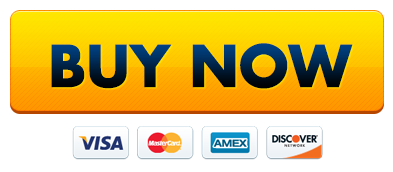 Product Description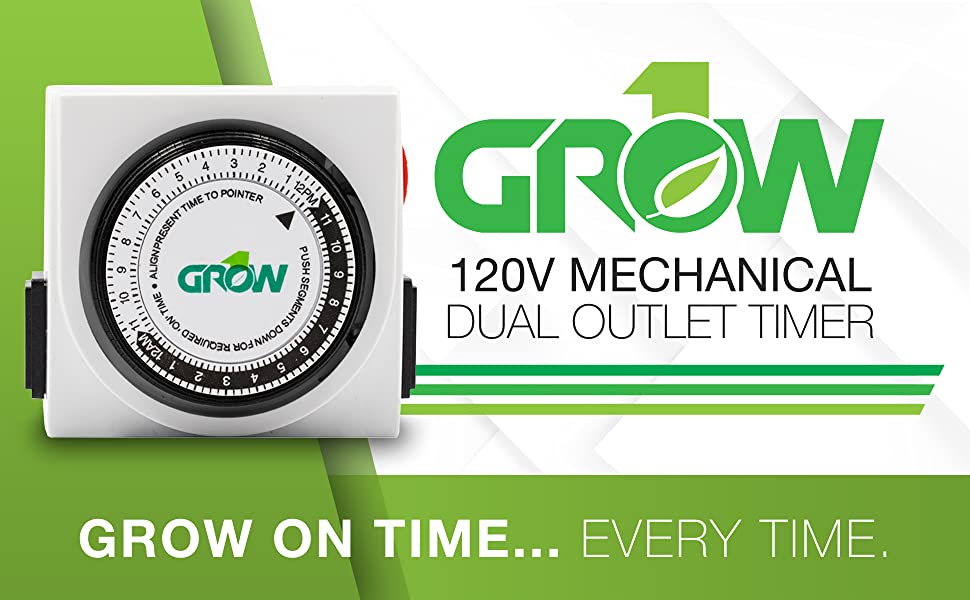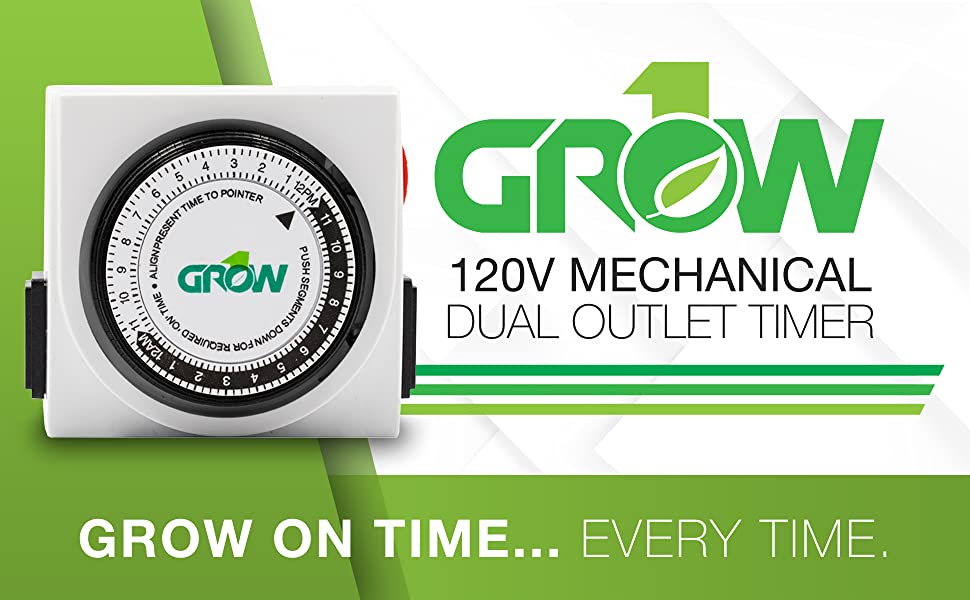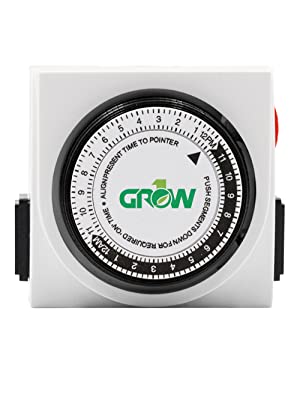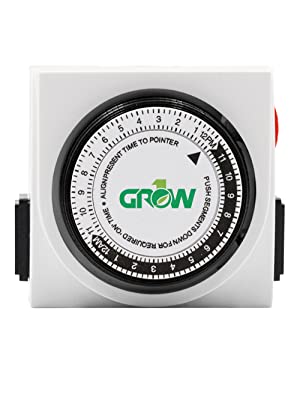 Grow1 120 Volt 2 Outlet Mechanical Plug In Wall Timer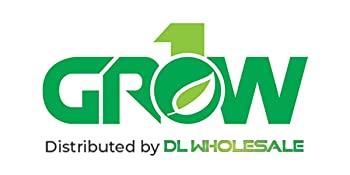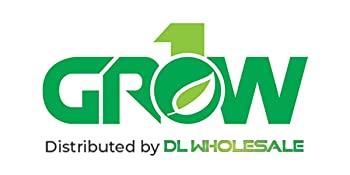 Grow1 is committed to providing reliable and premium hydroponics products while being as competitively priced as possible. We are consistently launching new and innovative products that make your life as a grower easier!
Consumer and commercial premium hydroponics manufacturer Top quality products Competitive prices Unique products
Grow1 120V Mechanical Timer
Grow on Time, Every Time
Great for saving electricity by powering appliances off when you don't need themHeavy duty enough for any commercial growing lightExtremely reliable timer perfected over 10+ yearsUL Listed so you know you can trust the quality
15 Amp Capacity 120V 15 Minute On/Off increments Timer mode & Auto mode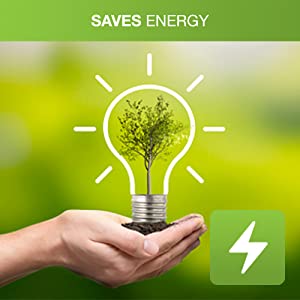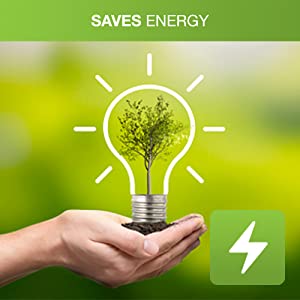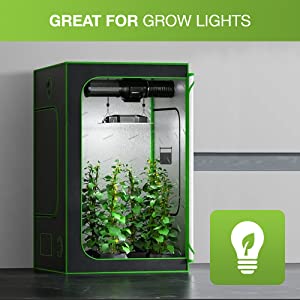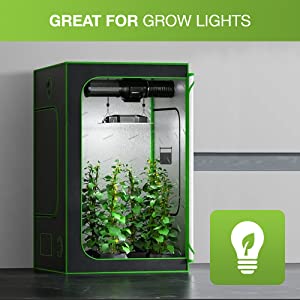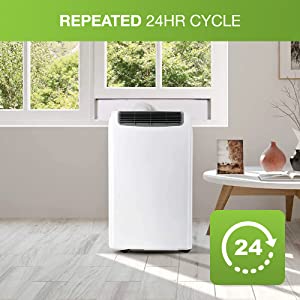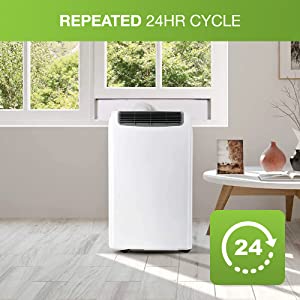 Saves Energy
Prolong the lifespan of your electronics, and save money! There is no need to waste the lifespan of your electronics
Great for Growing Lights
When you use an indoor grow light, you will need a timer to turn on at the exact same time every single day. That is the type of trust you can put into a Grow1 timer.
Repeated 24 Hour Cycle
After you set up your timer you will be set forever. Every 24 hours the cycle repeats.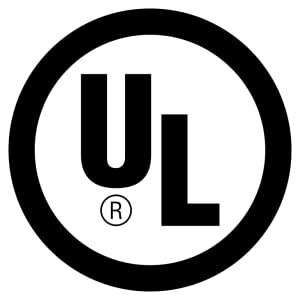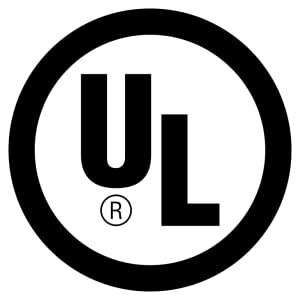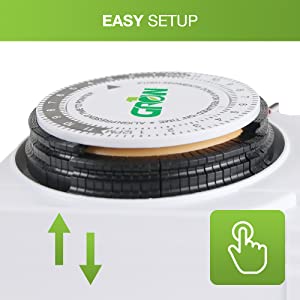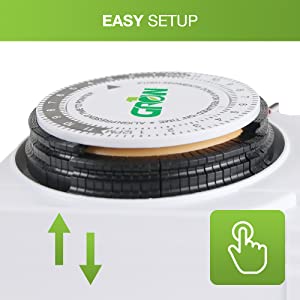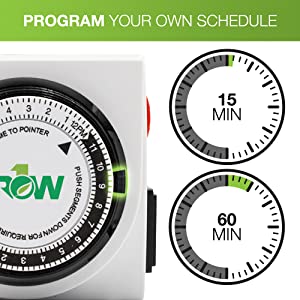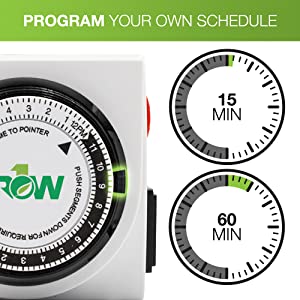 UL Approved
No need to worry about any safety issues as the Grow1 240V timer is completely UL Approved.
Easy to setup
Once you get your Grow1 Timer all you need to do set it up is below
Adjust all of the time dials ( UP = OFF, DOWN = ON)Move arrow to current timeEnsure slider on the right side is moved to timer modeReady to use!
15 Minute Increments
15 Minute increments allow you to easily control all of your electronics and to set them up on a schedule that works for you.
Voltage
120V 240V 240V 120V 120V 120V
Amps
15 15 15 15 15 15
Number of Outlets
2 1 1 1 8 2
Minimum Set Time
15 Minutes 15 Minutes 1 Minute 1 Second 15 Minutes 1 Minute
UL Listed?
✓
✓
✓
✓
✓
✓
DUAL OUTLET TIMER – Automate your home, grow room, and greenhouse accessories. Interval timer supports a hands-free solution to ultimate power control
MULTIPLE USES – 24-hour mechanical timer control for lights, hydroponics aquarium pump, fan, and plant humidifiers
EASY TO USE RADIAL DIAL – Programmable timer features 15 minute on/off increments, 24hrs, timer mode, and 12-hour cycle for flowering plants
SAVE ENERGY AND PROTECT DEVICES – Trusted and reliable, UL approved 120V 15 amp grounded female outlet, meets all your grow tent and indoor needs