KOSCHEAL 2000W LED Grow Light Full Spectrum with Samsung LM301B and UV LEDs Daisy Chain Grow Lights for Indoor Plants
$205.98
Description
Price: $205.98 - $135.99
(as of Apr 17, 2023 21:19:55 UTC – Details)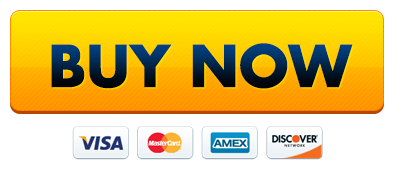 Product Description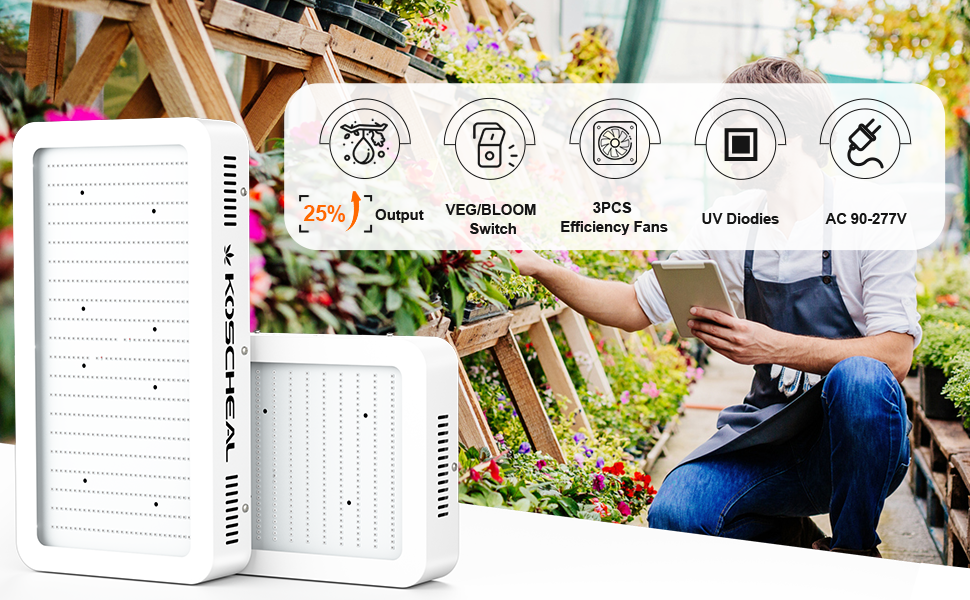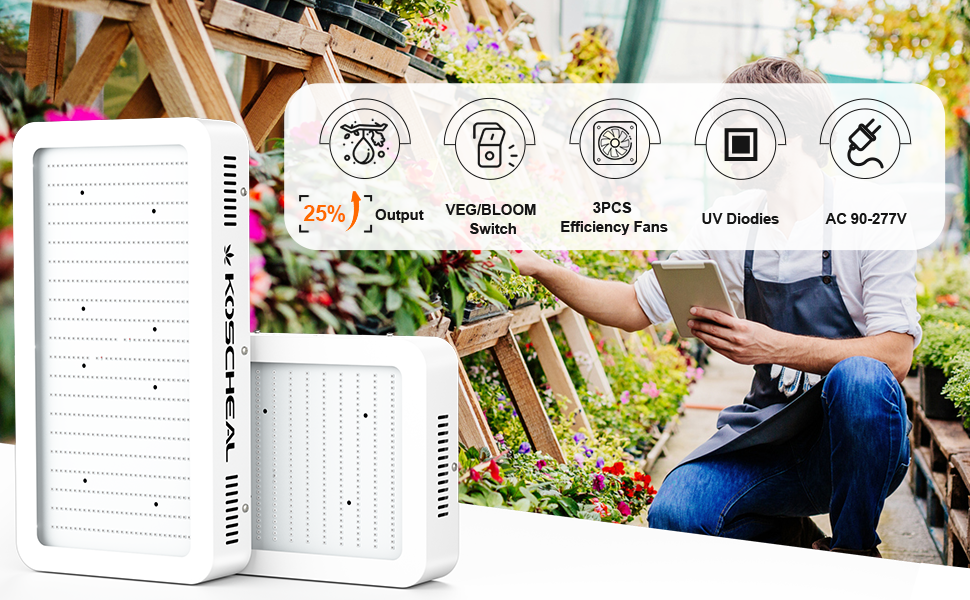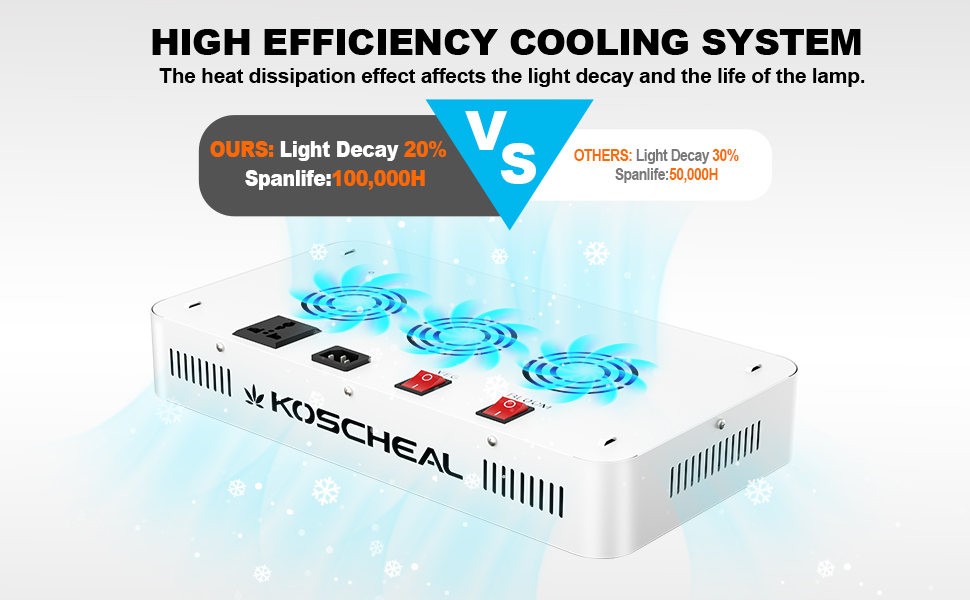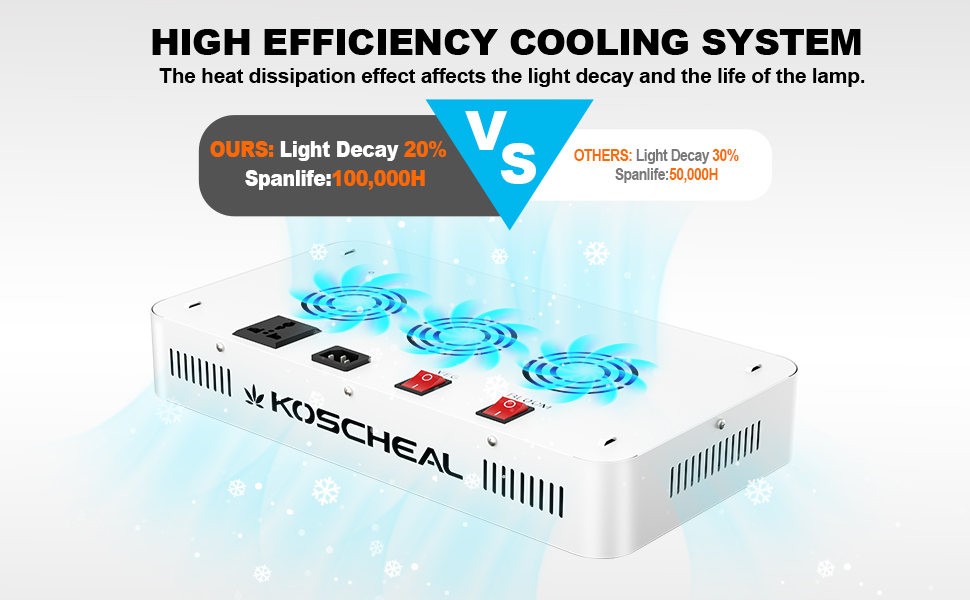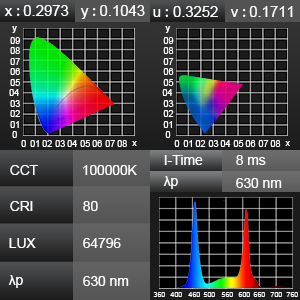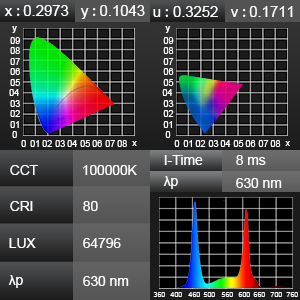 KOSCHEAL FULL SPECTRUM LED GROW LIGHT 2000W
Red (620-630nm,655-660nm)
Blue (440-450nm, 450-460nm)
Orange (605-610nm)
White (300K-6500K)
UV 395nm: UV diodes stimulate anthocyanins, which improve the quality of fruits and flowers.
IR 730nm: Makes plant produce Emerson and leaf-canopy inhibition of germination,
accelerating plant growth.
Ideal for all plants in the different growth stages.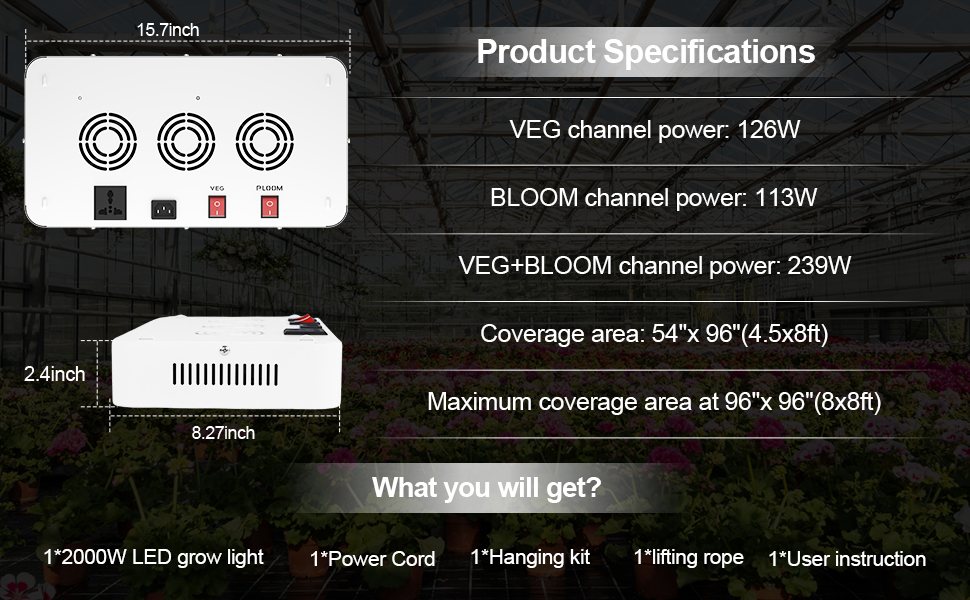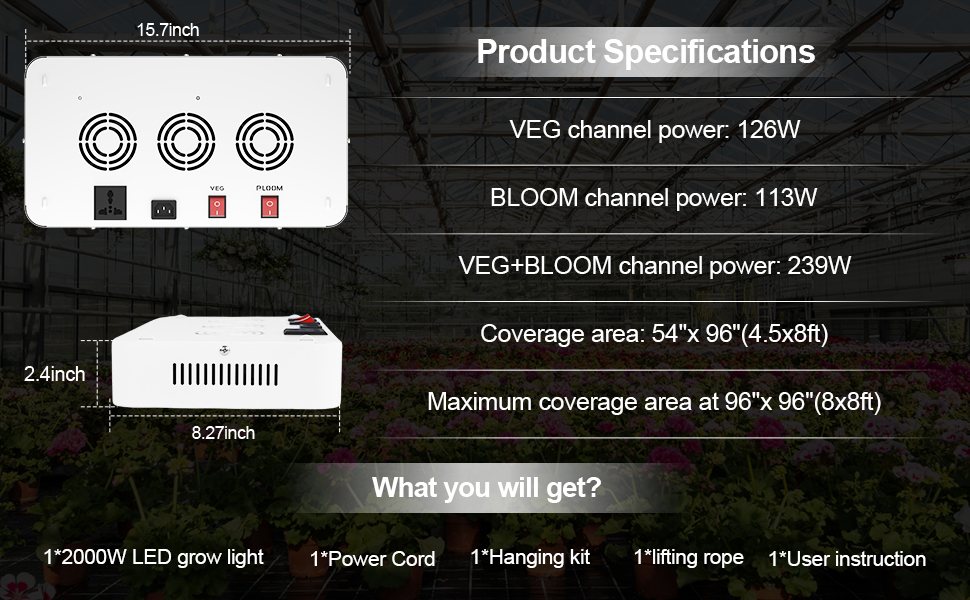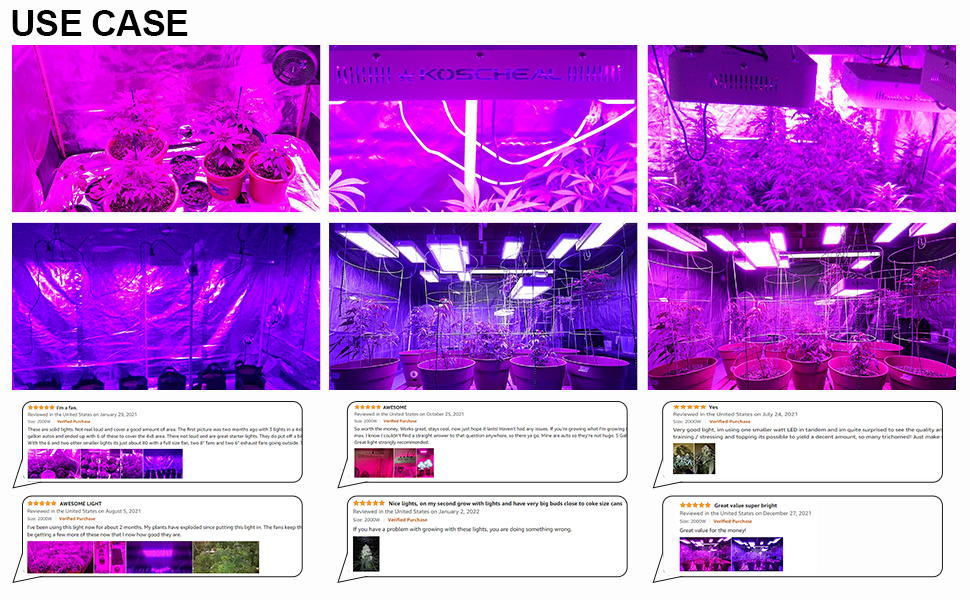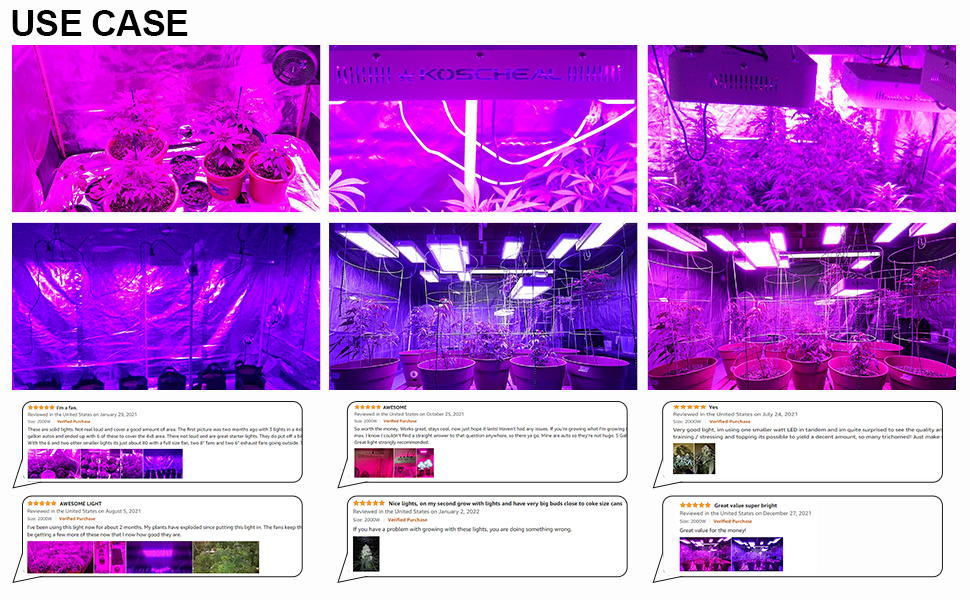 👍UPGRADED COMMERCIAL LED GROW LIGHT: Daisy chain compatible to make fewer cords, which can connect with other grow lights to extend the coverage. No more than 3pcs growing lamps can be connected and used together by power cords. Energy & money & time- saving. The power supply works on 90VAC to 277VAC, suit for large rooms and commercial Setups. Perfect for 4'x4' vegetative coverage and 3.5'x3.5' flowering coverage.
👍FULL SPECTRUM LED GROW LIGHT: According to the light compensation point and saturation point of the plant(MJ),the more suitable spectrum of the plant(MJ) was proportioned.Total 596 LEDs included 460nm,620nm,730nm(IR) and 396nm(UV) which can replace natural sunlight. UV diodes stimulate anthocyanins,which improve the quality of fruits and flowers.
👍SAFE&DURABLE LED GROW LIGHT: Without the design of the reflector because the led reflector is not heat-resistant. If a short circuit occurs, the reflector is easy to melt and fire. We adopted cooling fans design of high speed &super quiet & upgraded aluminum cooling heat sinks so that the heat dissipation efficiency is improved and the light decay is slowed down. Save the cost of changing lights frequently.
👍WORRY-FREE PURCHASE: We promise 30 days money-back guarantee and US local after service for 3 years. We will reply within 24 hours for you. If you have any questions, please feel free to contact us.THX!