LED Plant Grow Lights Strips for Indoor Plants Full Spectrum with Auto ON & Off Timer, T5 Sunlike Grow Lights Bar Growing Lamps for Greenhouse Shelves Hydroponics Succulent, 4 Dimmable Levels
$55.99
Description
Price: $55.99 - $50.99
(as of Apr 19, 2023 21:04:49 UTC – Details)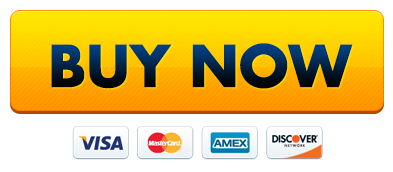 Product Description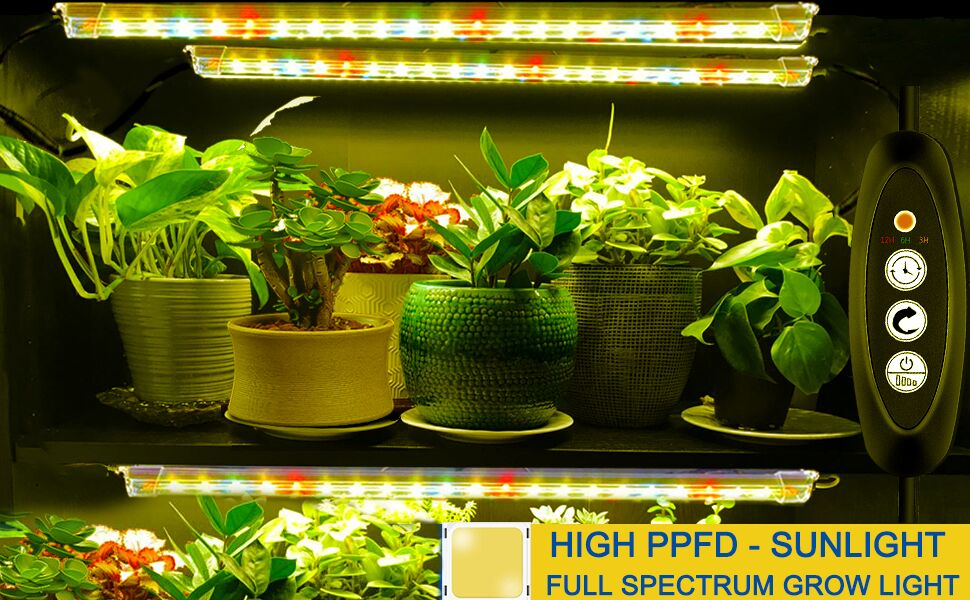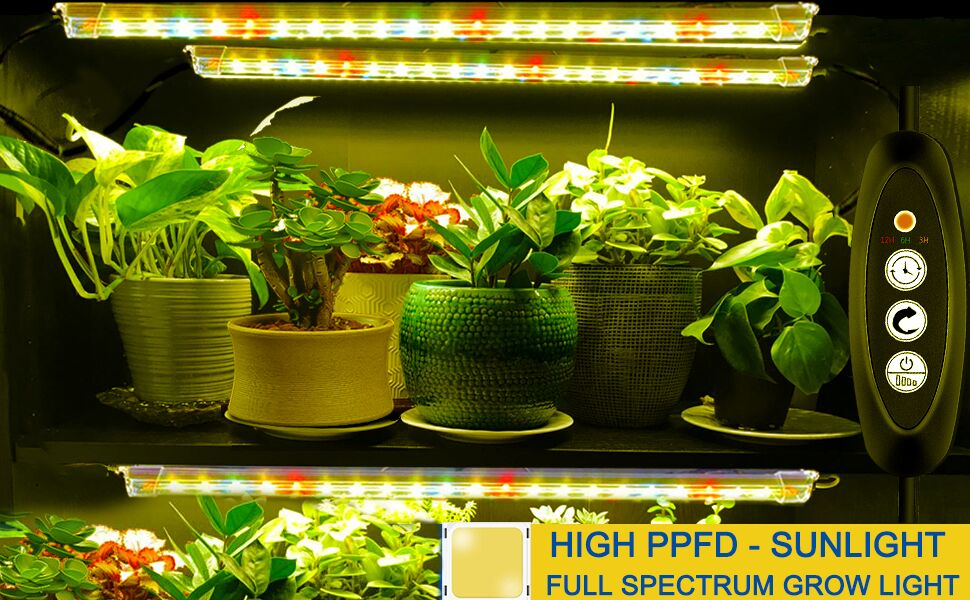 LED Grow Lights utilize the latest LEDs technology 3000K diodes
2020 Latest Design
LED grow lights utilize the latest in high yielding LEDs technology 3000K diodes, high Energy Efficiency grow light provides highest PAR/LUMEN output to resulting maximum higher yields.
126 LEDs: 3000K + Full Spectrum + Red3H/6H/12H Auto turn on/off4 Brightness LevelsDual-Channel/3 Switch ModesFlexible installation methods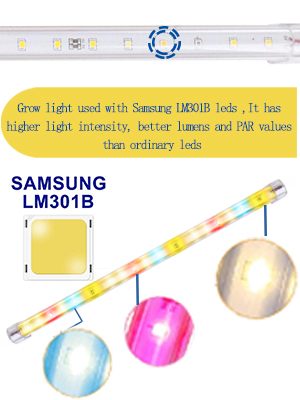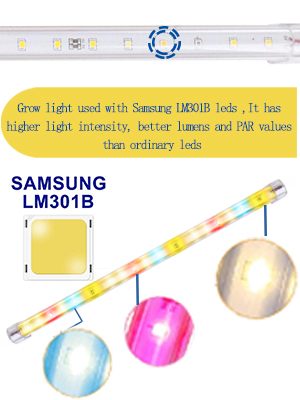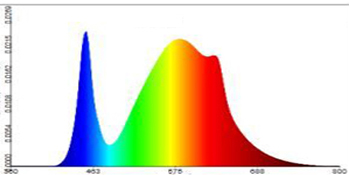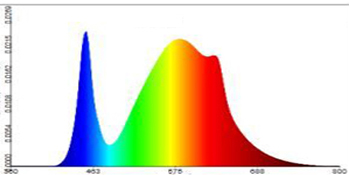 Mix Sunlike Full Spectrum
Sunlike Plant Growing Light Provide Sunshine To Your Lovely Plants!
Why chose us
3000K: 3000K LEDs help plants with chlorophyll synthesis to intake More energy for better germination
RED(660nm) : It's essential to a plant's early life for seed germination, root growth, and bulb development. It also makes the plant yield better results when flowering.
WARM WHITE(3500K):full spectrum LEDs provide sunlike light for plants, make plants grow just like in the nature.
3000K-LED diodes High PPFD &Uniform Canopy Penetration Plug and Play/Easy to install -Flexible installation methods Convenient Daisy Chain Function Lifespan: 50000 Hours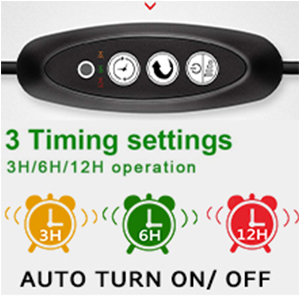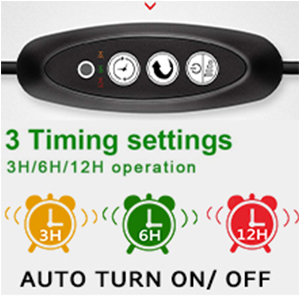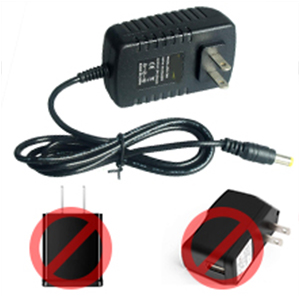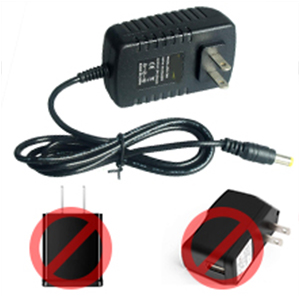 Auto Turn On/Off & Timing Function
Auto Cycle memory timing function, Choose the Repeat time 3/6/12H at first time use and it will turn on/off automatically EVERY DAY! Let's takes care of your favorite plants even when you are on a vacation or travelling.
Safety and long life
US Standard Adaptor and male-female interface. It is easy connection to the office or home, which is safe and easy to use.
The LED Bulbs made of aviation aluminum heat conductive material greatly extended the longevity more than 50,000 hours and provides steady current without flickering, melting or burning.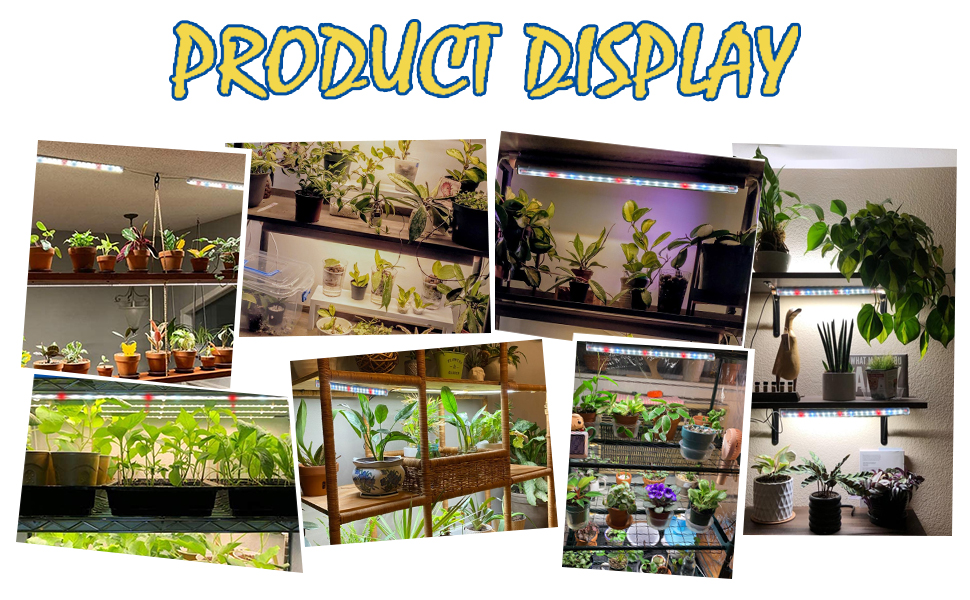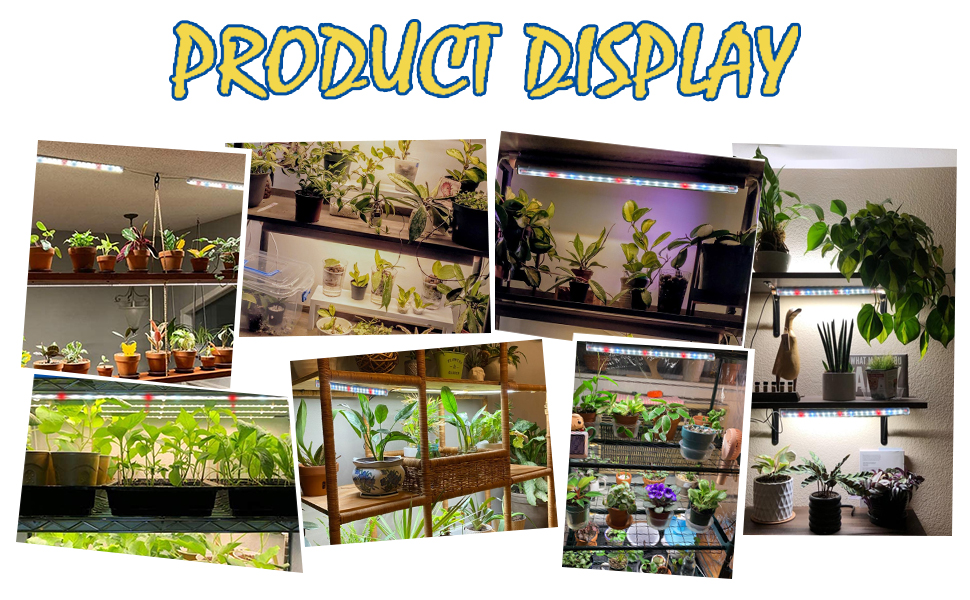 【Timing Function & Auto On/Off】Grow light is very useful and convenient. Two-way memory timing function.3/6/12 hours timer setting options according to plant needs.Set up once and it will turn on and off automatically EVERY DAY!
【Easy to install】 This T5 LED grow light strips easy for you to finish your setup with the supplied super strong self-adhesive pads, Easy to install on your cabinet, plant shelf, wall, and growing system. Zip ties can help you fix it on the shelf, With 5pcs extension cables, which enlarge the area of the effective lighting.
【4 Brightness Settings & Dual-Channel】 Our LED plant strips have 4 adjustable brightness levels: 25%, 50%, 75%, 100%, to meet each plants lighting requirements at different stages. Dual channel control can divide 6 pcs light bar into 2 sets each of 1~5 light bar, If you are longing for beautiful plants, the only one you need is owning a plant growing light that can apply for whole growth circle of different plants.
【Buy with Confidence】Our led grow light is made of aluminum material with excellent heat dissipation. This grow light is the professional sunlight replacement for indoor plants.It works extremely well for your plant grow tents, plant grow shelves, seedling cultivation, succulents, hydroponic rooms, greenhouses, etc.