1.5 inch Rockwool/Stonewool Grow Cubes Starter Sheets for Cuttings, Cloning, Plant Propagation, Seed Starting Hydroponic Grow Media Growing Medium for Vigorous Plant Growth (28, 1.5)
$11.89
Description
Price: $11.89
(as of Apr 19, 2023 10:18:13 UTC – Details)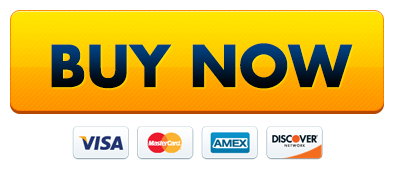 PERFECT SIZE
There are 32 cubes on one sheet.
Each cube measures 1.5" L x 1.5" W x 1.5" H.
Perfectly-sized to fit a standard flat growing tray.
preferred by many propagators in the industry. This newest Rockwool cubes, plugs, and starter sheets is the newest on the market with superb air to water ratio and a fiber structure that holds water longer and has less resistance for the roots to grow in, resulting in stronger roots. Rockwool also encourages faster initial rooting and its firmness is guaranteed. Each sheet of our rockwool is great-sized to fit a standard flat and each plug has a pre-formed hole to easily plant seeds and cuttings. Once rooted, gardeners can transfer individual cubes to larger pieces of stonewool or plant them directly in soil. Our rockwool Cubes come with a pre-made planting hole which easily allows you to place cuttings, seeds etc into the cubes for fast, easy rooting and sprouting. Once roots develop you can easily separate the cubes and transplant using whatever method you prefer.Please Note :To Soak , simply dig plug briefly (10 sec) in a starter solution adjusted to pH 5.5 using pH down either or a lemon ,Do not squeeze the plug .
How to transplant rock wool block Once the you see about 0.5-1″ of root growth below the plug, it is time to transplant. They can go straight into the hole, as they do not have any wrapping on them. Your best bet is to transplant the starter plug into a 3″ or 4″ .
WHY? It is much easier to control the moisture level in a 3″-4″ than a larger block. Just wait until the block feels really light before you water. Smaller blocks like these will keep an even moisture level in the entire block. Rule of thumb: water 15 minutes before the block goes dry.
If you transplant into bigger blocks: It is essential to keep the upper part of the block moist by misting or watering sparingly.
Provides 20% Air Space When Saturated – Absorbs nutrient solution while retaining plenty of oxygen for rapid root growth!
EASY TO TRANSPLANT – Much easier than starting in soil! Predrilled planting holes make seeding and plant propagation a breeze. Great for hobby and commecial growers
1.5×1.5×1.5 Inches – great-sized to fit a standard flat growing tray.
WIDE APPLICATION -These rockwool starter plugs are widely used in hydroponic, seed starting, cuttings, plant propagation and so on. Much easier than starting in soil! They are great for gardening hobby and commercial growers.