SKINNYBUNNY Rockwool Cubes 1 inch, Rock Wool Planting Cubes with Holes
$30.99
Description
Price: $30.99
(as of Apr 17, 2023 21:35:27 UTC – Details)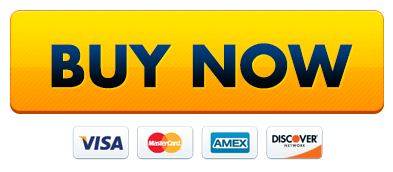 Product Description
Rock Wool Planting Cubes 1 inch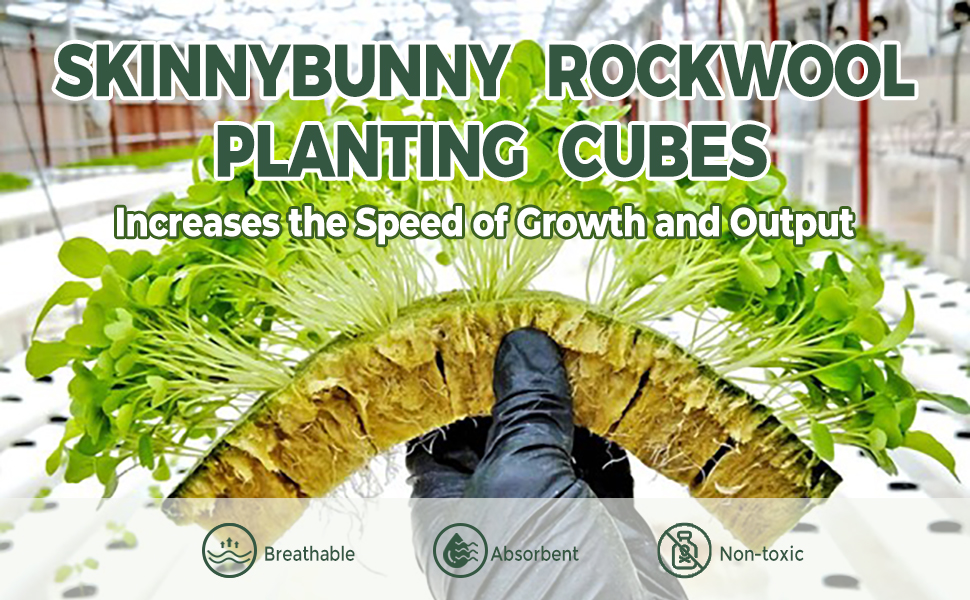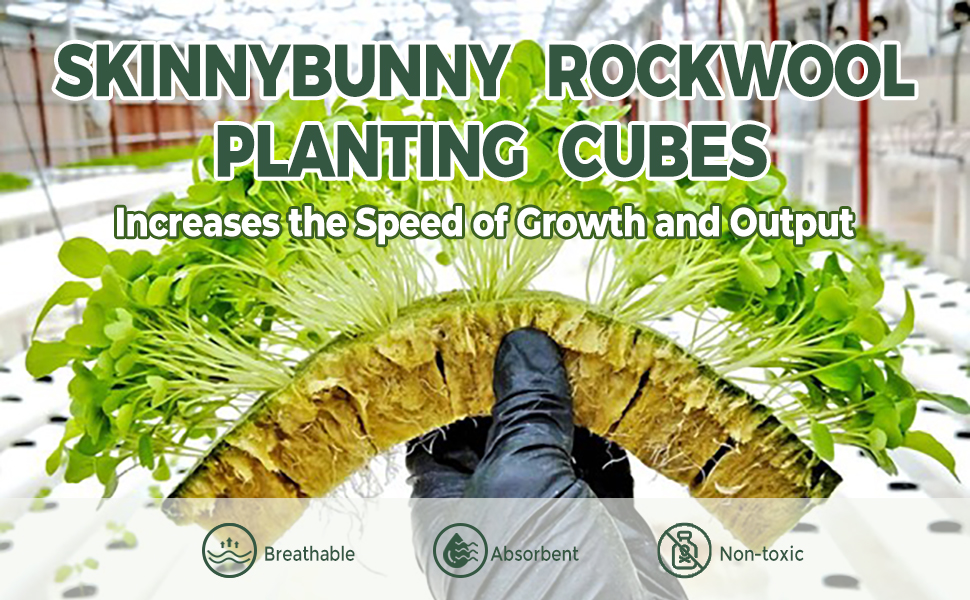 Rock wool cloning cubes is a versatile growing medium that is playing a growing role in farming, giving you more benefits than other options.
Let's see what advantages it has!
Hydroponic rockwool can be used for direct seeding, propagation by cuttings or transplanting. It is lightweight, so it is easy to handle, store and transplant.With up to 96% porosity and 91% water-holding ability, rock wool for plants creates a structure perfectly suited to retain water while holding more oxygen than typical mediums.Planting cost reduction:The unique planting substrate lowers down the frequency of irrigation of water or fertilizer, thereby reducing irrigation costs and facilitating later maintenance.Compared with other soilless media options for hydroponics, the rockwool seed starter speeds up crop growth and achieve more yield in a shorter planting period.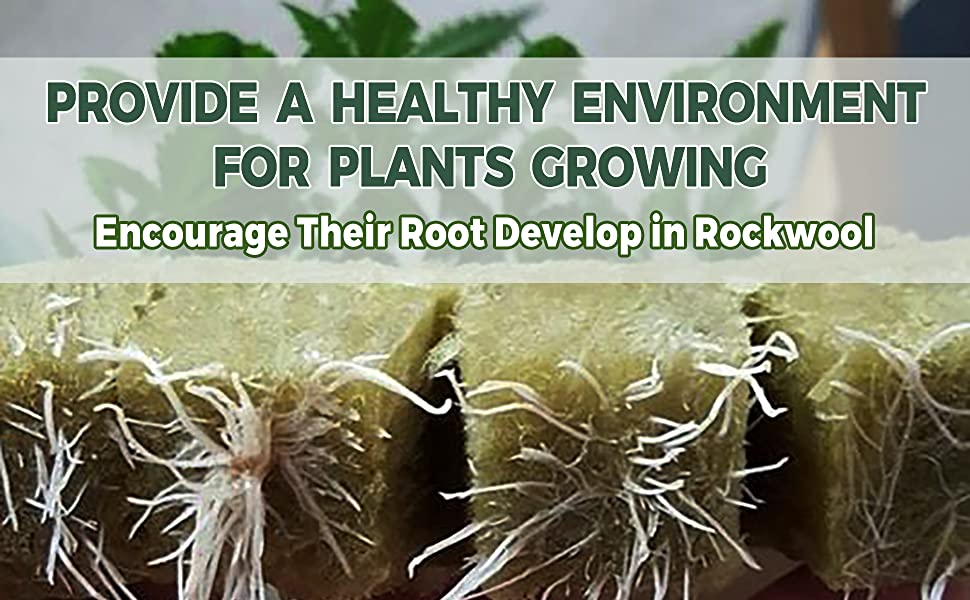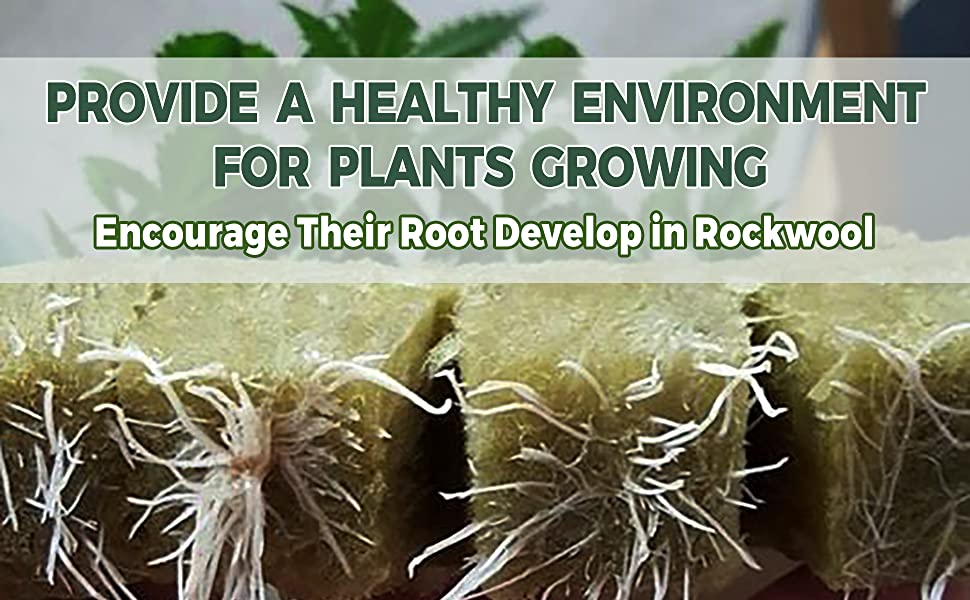 Made of the molten basaltic rock, the starter plugs are produced at a high temperature of 1500℃, creating a healthy growing environment for plants.
You know what you are getting once you have used them.
Good thermal insulation allows plants to maintain a suitable temperatureControl root moisture and nutrition LevelsDiscourages overwatering and root hypoxiaThe plant root system develops independently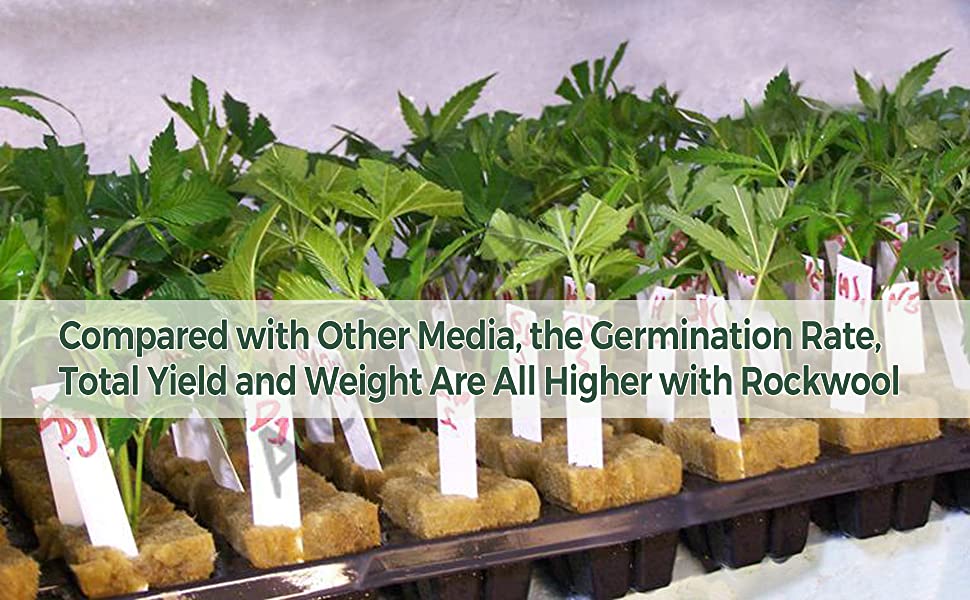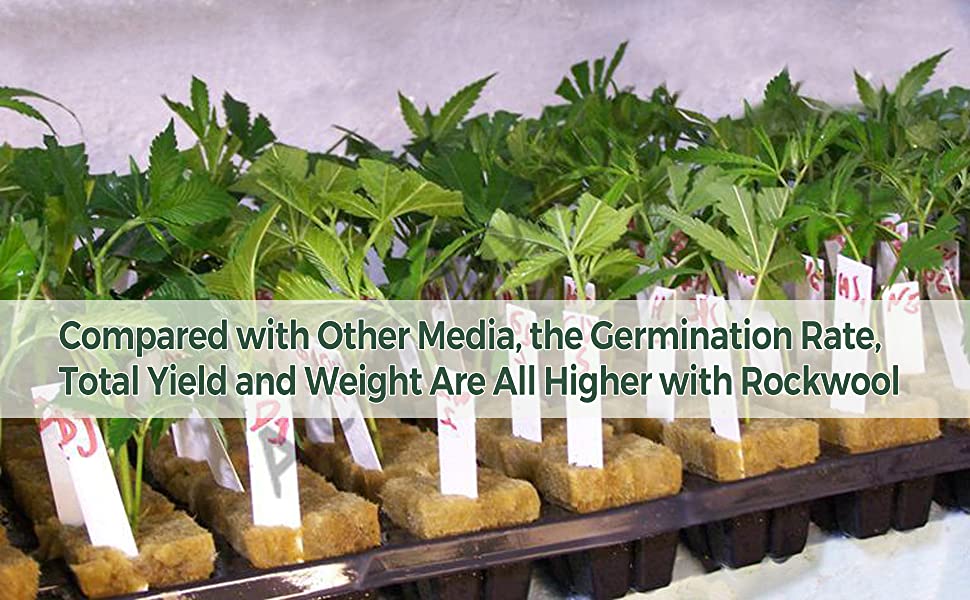 Rockwool grow cubes will bring higher germination rate and yield to your crop.
Numerous studies have found that rockwool blocks have a 20% higher germination rate than other soilless media.In addition,total yields and weight are also higher in rockwool starter plugs than some other media.
Rockwool starter cubes are safe for hydroponic use and have many advantages for hydroponic production.
In hydroponic production, they can be used for starting seeds, growing vegetative and fruiting crops.Once the moisture reaches the ideal saturation, the grow media remains in place. This stability is important for any system with flowing water.
Other Tips for Hydroponic Plugs Use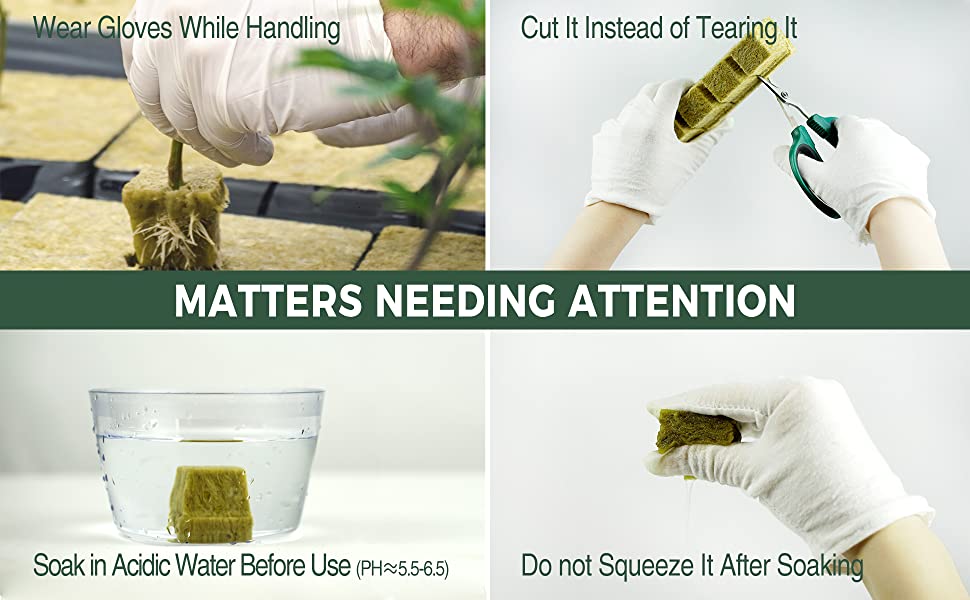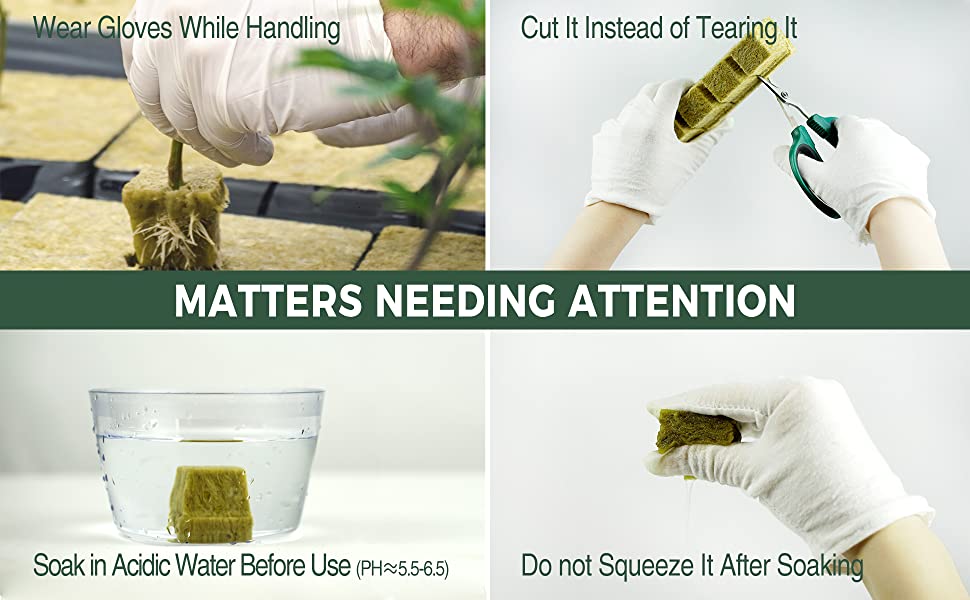 Rockwool plugs are suitable for different growth cycles of plants


Model
1.5" Rockwool Grow Cubes 5×60 FT 3.9" x 2.4" 6 Layers 528mm Blades
Material
Spinning Molten Basaltic rock Nylon Bamboo Polyester Stainless Steel & PVC
[MULTIPLE GARDENING USES]- Growers like to use grow cubes for horticulture and primarily in hydroponic production, it is ideal for starting seeds, clone plants, growing vegetative and fruiting crops. Hydroponic growing medium is also suitable for different growth cycles of plants, both short and long-term, steer them towards flowering or fruiting growth
[SIMPLE USAGE GUIDE]- You need to soak hydroponic seed starter (its naturally alkaline) in acidic water until the pH value is stable between 5.5-6.5 for 24 hours, and take it out for use. Then put the stonewool cubes into a tray or container and insert the seeds, now you can wait for them to take root and transplant them to other growing media when necessary
[EASY TO TRANSPLANT]- Seed starter plugs and all can be transplanted into their new home, which is less disruptive for the plant and allows for quicker acclimatization. Short transition period for transplanting and root colonization, the independent root system bring higher survival rate. No matter the transplanting or the cloning, we all promise the quick and high survival rate
[ENVIRONMENTAL CONTROL]- Hydroponic rockwool cubes have much more control over what goes into their plants' root zones, it can control nutrient and moisture levels more easily than with other media, reduce the temperature difference between day and night, keeping the temperature of root. In addition, rock wool cubes can promote root breathing and avoid continuous cropping obstacles