CastleGreens 1inch Rockwool Grow Cubes, Starter Plugs for Plant Growing, Great for Rooting, Cuttings, Clone Plants, Germination Start Seeds, Ideal Hydroponic Grow Media(4 Sheets, 200 Cubes Total)
$19.99
Description
Price: $19.99 - $14.99
(as of Apr 18, 2023 21:45:44 UTC – Details)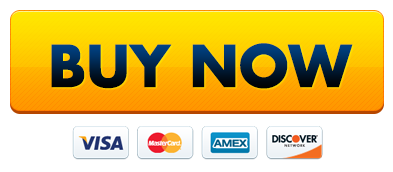 Product Description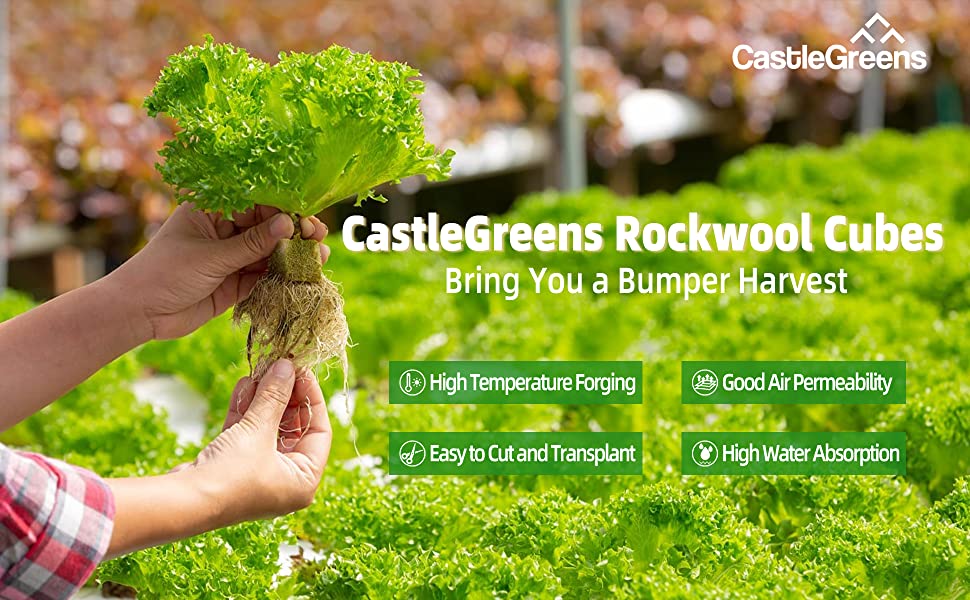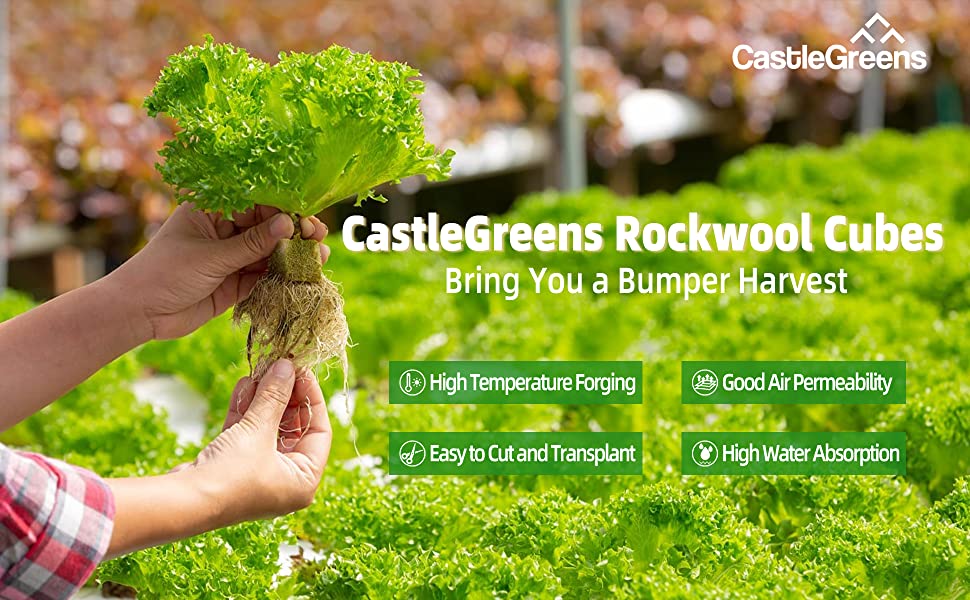 CastleGreens Grow Cubes- Inspiration and innovation for every gardener in the world.
Do you like planting? You can imagine the joy of harvest.
Simple ways to enjoy gardening, our rock wool may be your first choice.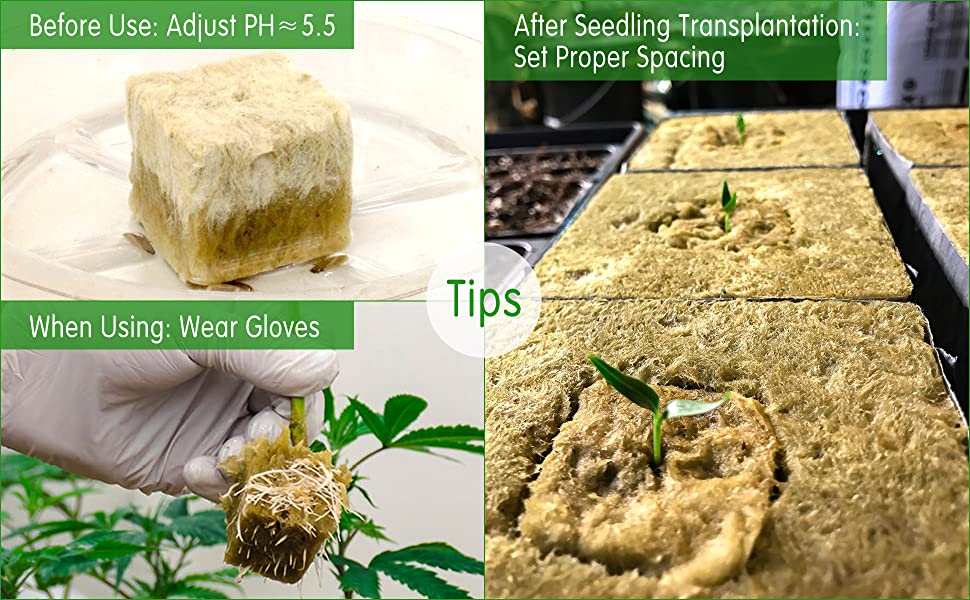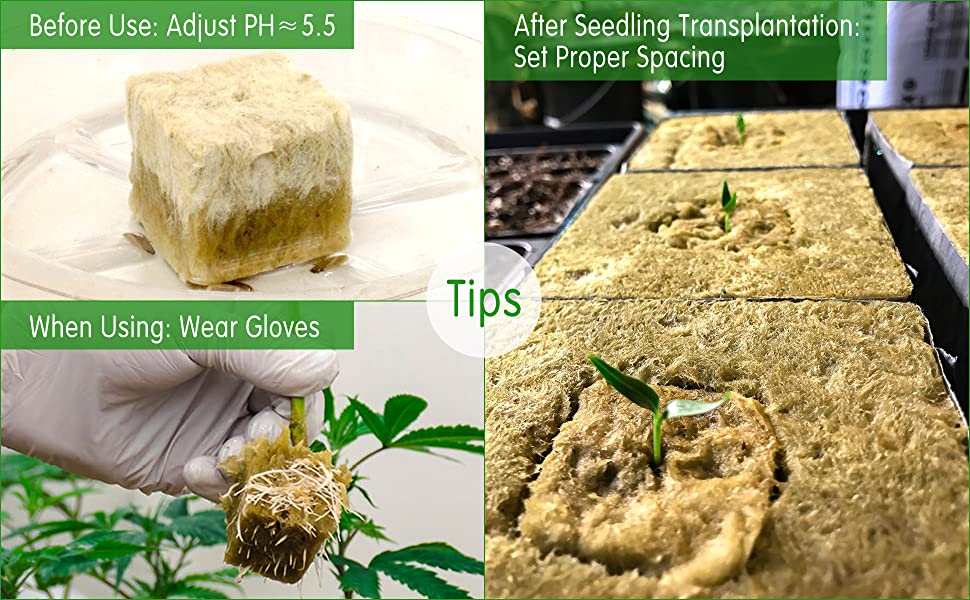 Helpful Tips:
Before use, adjust the EC value of the nutrient solution to 1.5-2.0ms /cm, and adjust the PH value to about 5.5(please take the actual situation as the standard).After seedling transplantation, set the row space between plants according to different plant types.Due to the special material of this product, some powder may be produced, causing the skin to become itchy. It is better to wear latex gloves when using this product.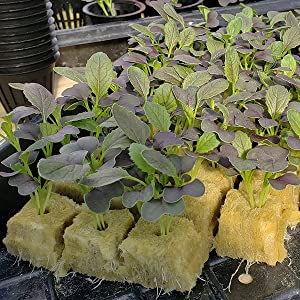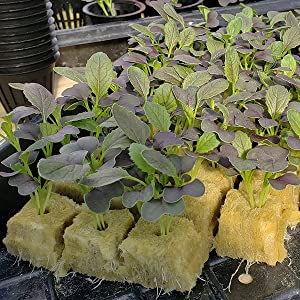 Specifications:
Brand: CastleGreensSize & Quantity: 1" x 1" x 1", 200 plugs totalRaw Material: Basalt, dolomite and a little slagSuit For: Vegetables and flowers


Product Dimensions ‏ : ‎ 11 x 10.2 x 3.1 inches; 1.07 Pounds
Item model number ‏ : ‎ CG-200cubes
Date First Available ‏ : ‎ August 1, 2020
Manufacturer ‏ : ‎ CastleGreens
ASIN ‏ : ‎ B08F3BMC6W
Country of Origin ‏ : ‎ China
PROVIDE THE PLANTS A GOOD ENVIRONMENT- Porosity of more than 93%, water and air are evenly distributed. The nutrient solution reached the root system of the crops through rockwool, good for plant growth. The water absorption rate of mass is above 800%. Water, fertilizer performance is good. No other devices are needed during cultivation
WIDELY USED, EASY TO USE- Great for rooting, cuttings, clone plants, germination start seeds and more. Strip, block for easy handling, can also be transplanted. Vegetables and flowers grown with rockwool, high yield, good quality, less pollution
LIGHTWEIGHT & EASY TO MOVE- Because it's light and fluffy, cubes will not soften after immersion. This can be used for stereo cultivation or balcony cultivation, still can be used for nursery. Ideal choice for standardized cultivation, Greatly improved the utilization of space
PROTECT AND IMPROVE THE LIVING ENVIRONMENT- Inorganic inert matrix, does not release chemical substances, easier to control PH and EC. No toxic and harmful substances, green, easy to recycle. Professional service team is ready for you. Feel free to contact us if you have any question with our product