TIRUSS Hydroponic Tower Growing sytem Indoor hydroponic Grow System Vertical Grow Tower 15 Layer 45 Plants Sites with Pump and Movable Water Tank
$298.00
Description
Price: $298.00 - $271.00
(as of Apr 19, 2023 01:35:13 UTC – Details)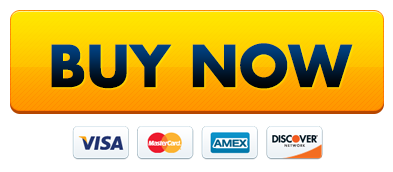 Product Description
Hydroponic system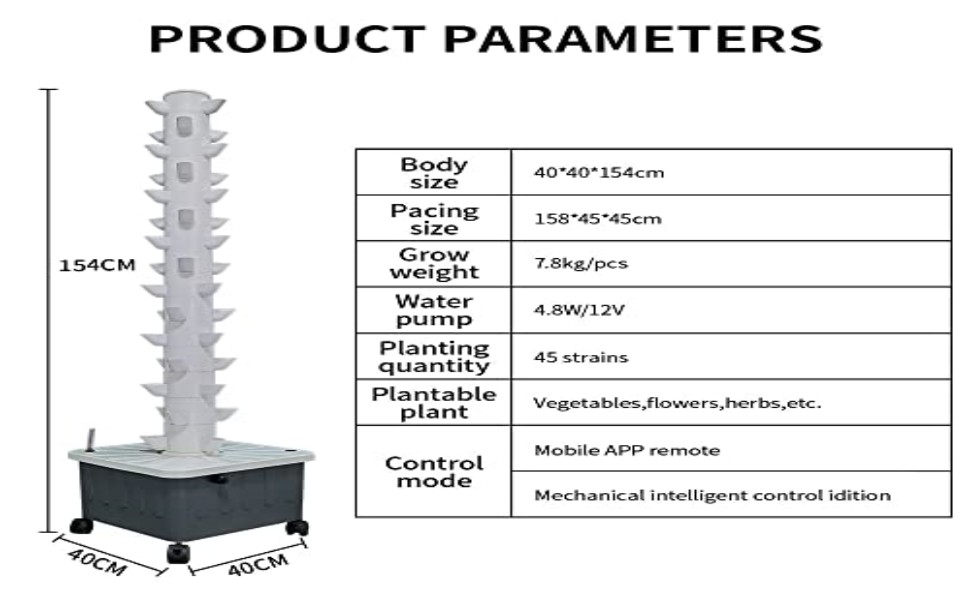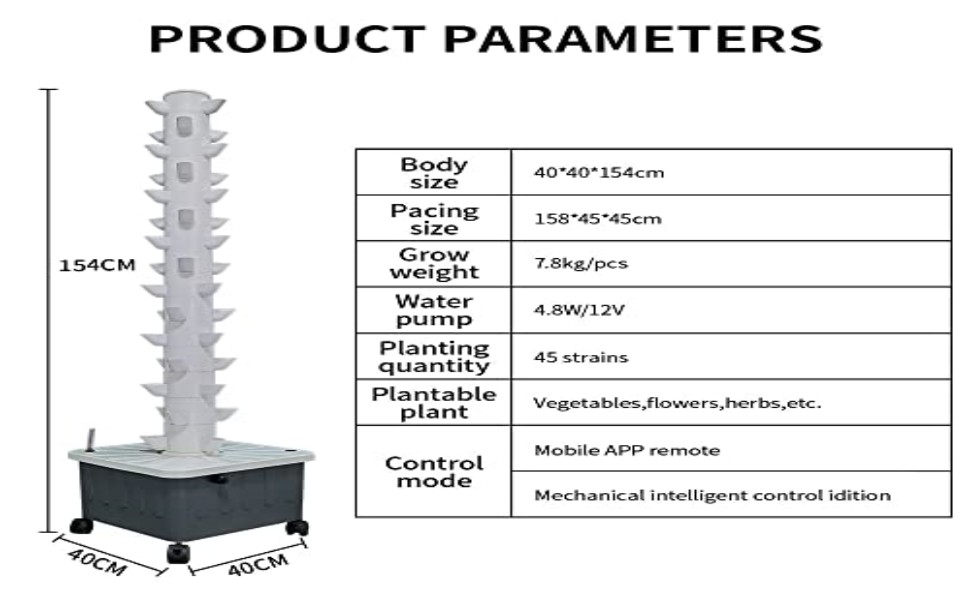 Description
1. Determine planting plans and needs: Before choosing a hydroponic system, you need to consider the type and amount of plants to grow, and make sure the system is equipped with adequate equipment and tools to meet your needs. Also, consider factors such as climate, light and space constraints when determining your planting plan.
2. Hydroponic system assembly: Depending on the type of hydroponic system you choose, you need to install different equipment and tools, such as water pump, pump pipe, water tank, etc. Distilled water or water containing the appropriate nutrients is filled into the tank, connected to the power supply and turned on the pump to begin circulating.
3. Placement of planters or trays: In hydroponic systems, planters or trays act as a medium for plant roots to take root. Place the planter or planting tray on top of the tank so that the plant roots can absorb the nutrients.
4. Plant and care for plants: After placing the planter or planting tray, you can plant the plants and check the nutrients and water levels regularly. Keep the water clean, use the right nutrient ratio, and change nutrient solutions regularly according to the plant's needs.
5. Maintenance: Basic maintenance shall be carried out according to the instructions of the hydroponic system, such as cleaning the water tank, repairing the pump, replacing the filter screen, etc., to ensure the normal operation of the system.
Hot seller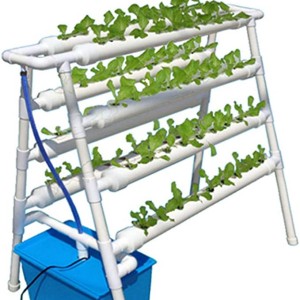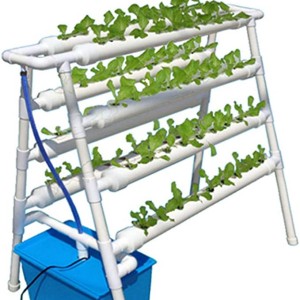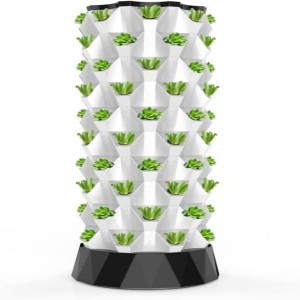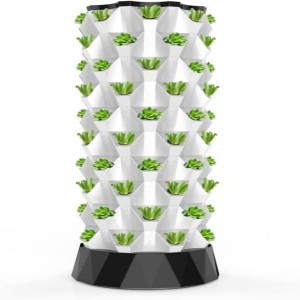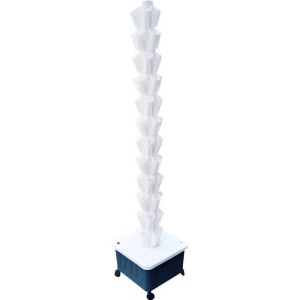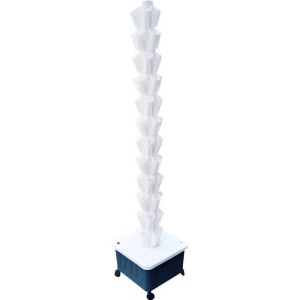 TIRUSS Hydroponic Grow Kit 72 Sites 8 Pipe
TIRUSS Hydroponic Grow Kit 72 Sites 8 Pipe NFT PVC Hydroponic Pipe Home Balcony Garden Grow Kit Hydroponic Soilless Plant Growing Systems Vegetable Planting Grow Kit (72Site 8Pipe)
Pineapple Tower
Pineapple Tower Vertical Hydroponic System 10layers
hydroponics Growing System Tower
hydroponics Growing System Tower Outdoor
Easy to move : small size can meet the different layout forms create a beautiful agricultural landscape ,can also be placed in the kitchen,living room and so on
Grow faster :3 times faster research has found aeroponic systems grow plants three times fafter and produce 30% greater yilelds on average
Grow a variety of vegetables used for planting flowers,salads,vegetables.herbs .potatoes.fruits.etc