QYO Hydroponics Growing System, 12 Pods Indoor Herb Garden with 36W Full-Spectrum Grow Light, Pump System, Automatic Timer, 23.8" Height Adjustable, Plants Germination Kit for Home Kitchen Gardening
$79.99
Description
Price: $79.99 - $59.49
(as of Apr 18, 2023 07:42:32 UTC – Details)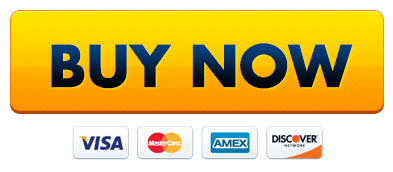 Product Description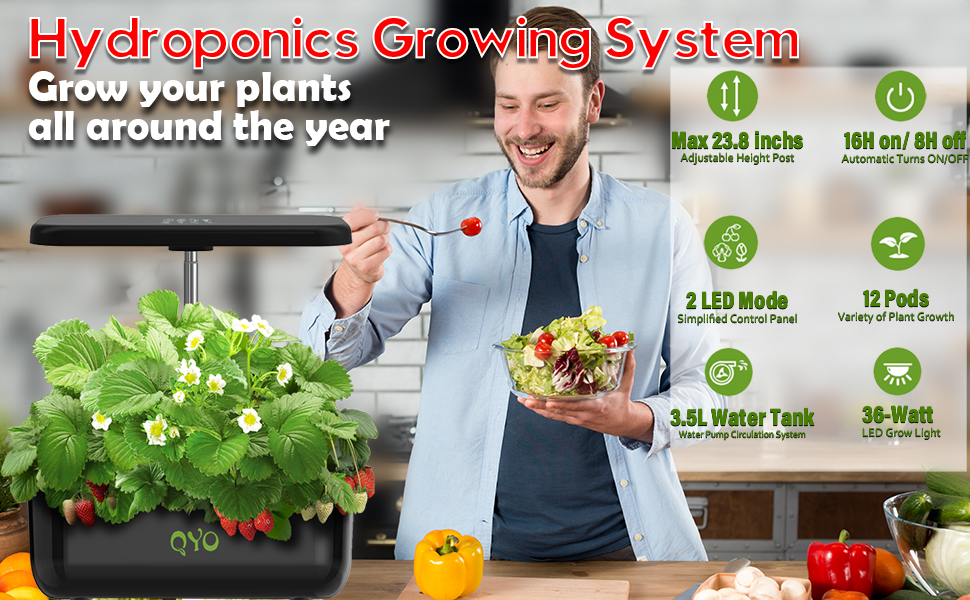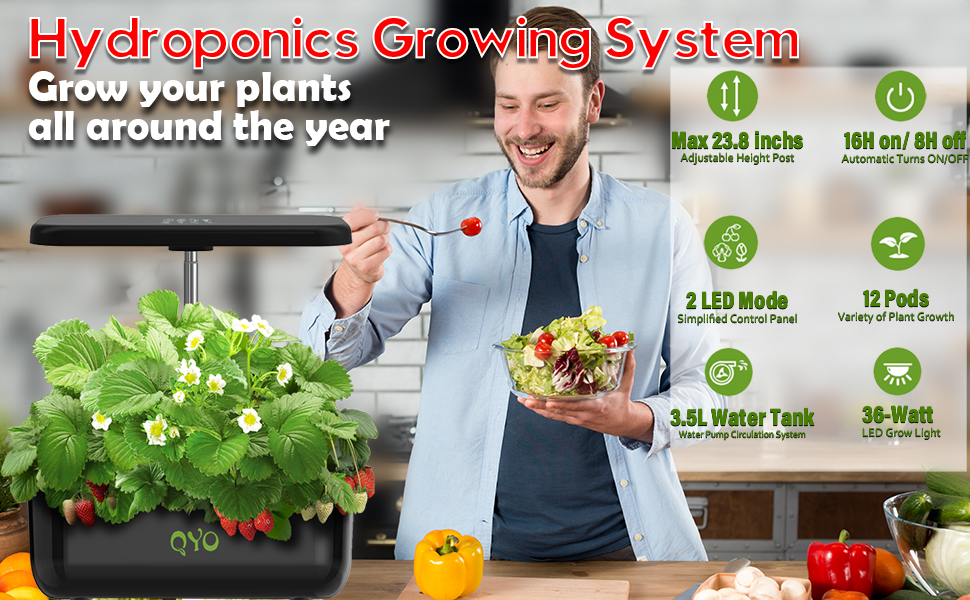 Do you want to garden fresh tomatoes in the middle of winter?
Do you want to grow beautiful petunias for months on end with no florists fee?
Our indoor hydroponics growing system, Simply fill water, no need soil, a sleek, indoor garden that allows you to grow up to 12 different herbs, veggies, or flower varieties up to 23.8″ high.
The water bowl is the largest ever for a countertop garden, letting you go longer between fill ups. The grow deck is designed to give plants more room to grow, allowing for an optional trellis attachment, and offering a larger water fill opening for less mess.
So, why wait for the perfect weather? Make everyday a great gardening day with the QYO indoor garden. You can have flavor packed herbs, crisp salad greens, and even vine-ripened tomatoes that are always fresh, always local, and always in season. You have everything you need to make delicious.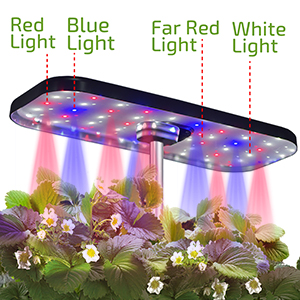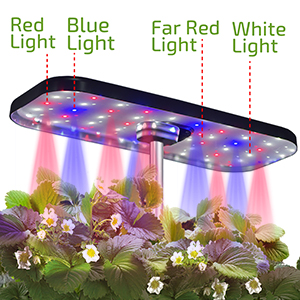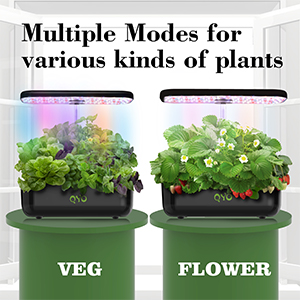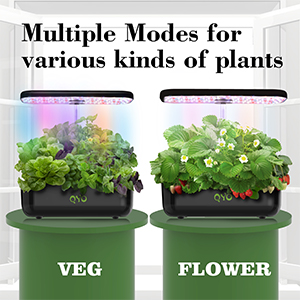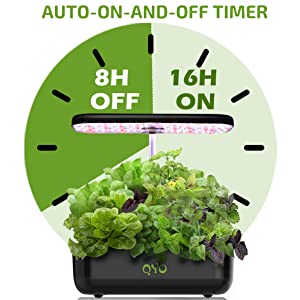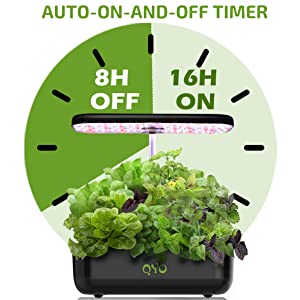 Upgrade Full Spectrum LED Grow Light
Our grow light of indoor garden kit features SMD LEDs, which have higher luminous flux in small dimensions, are more efficient and durable than traditional LEDs, while it also creates a perfect temperature for plants to germinate and grow quickly.
Multiple Modes
The herb garden is designed with 2 planting modes(vegetables or flowers&fruit ), you can choose the most suitable planting mode for your plants based on the species or growth stage of your plants, making plants grow most efficiently. You can grow all your favorite plants in our indoor herb garden, including basil, tomatoes, peppers, lettuce, oregano, parsley, cilantro, tarragon and spinach.
Simulate Day And Night
The LED plant grow light of this indoor herb growing kit is set to an automatic 16-hour-on and 8-hour-off timer, when the light is on, the plant performs photosynthesis, and when the light is off, the plant performs respiration, which is very conducive to the rapid growth of plants.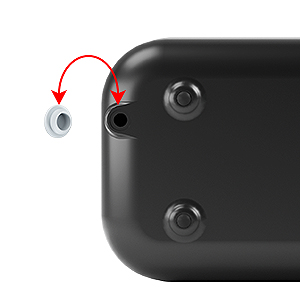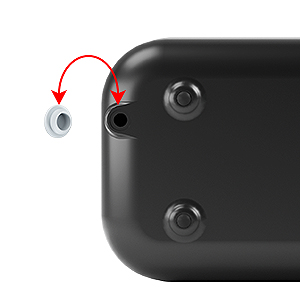 Changing Water Is A Breeze
Thanks to the QYO patented drainage hole at the bottom of the hydroponic garden system, which is convenient to change the water.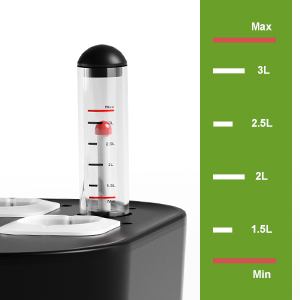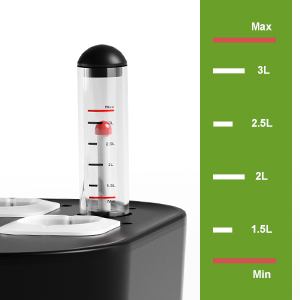 Water-Level Meter
The hydroponics growing kit is designed with a exclusive Water-Level Meter, which is easy to know when to add water and nutrients.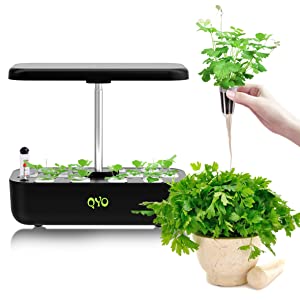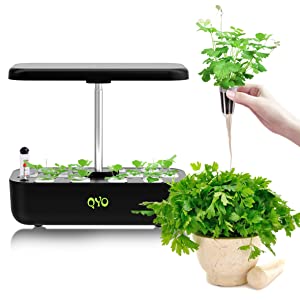 Cultivate Seeds To Germinate
The hydroponic kit is easy to germinate, and the sponge can be transferred directly into the soil, helping you solve the problem of seeds failing to germinate due to low outdoor temperatures in winter. Plus, smart soil sponge pods help plants take root and absorb water to grow stronger.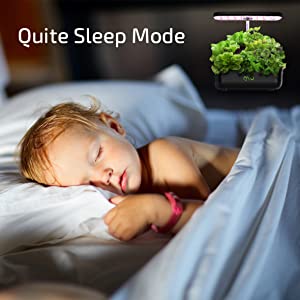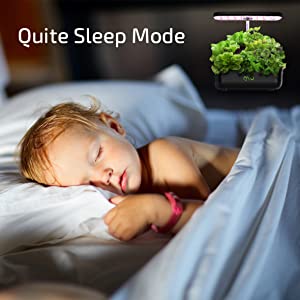 Super Quiet Automatic Water Pump
The water pump works every 30 minutes, circulates the water and increases the water oxygen to help plants grow better. It operates with extremely low noise, along with auto mute in Sleep mode, you can always get a restful sleep whenever you need it.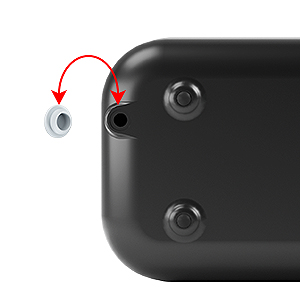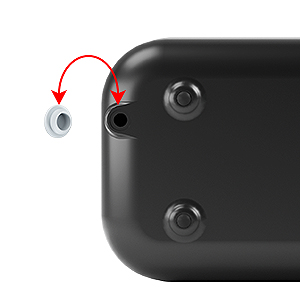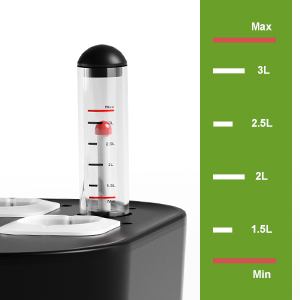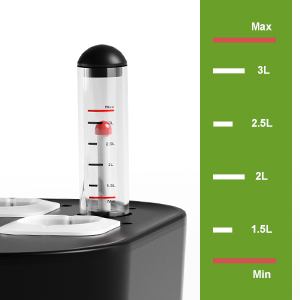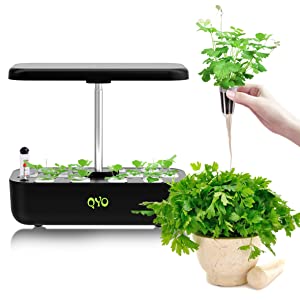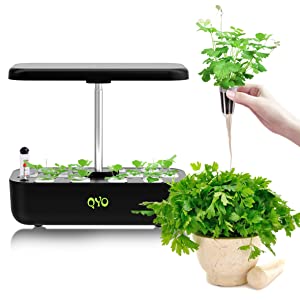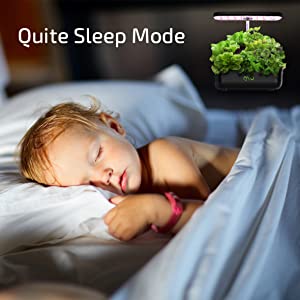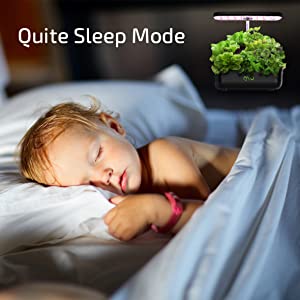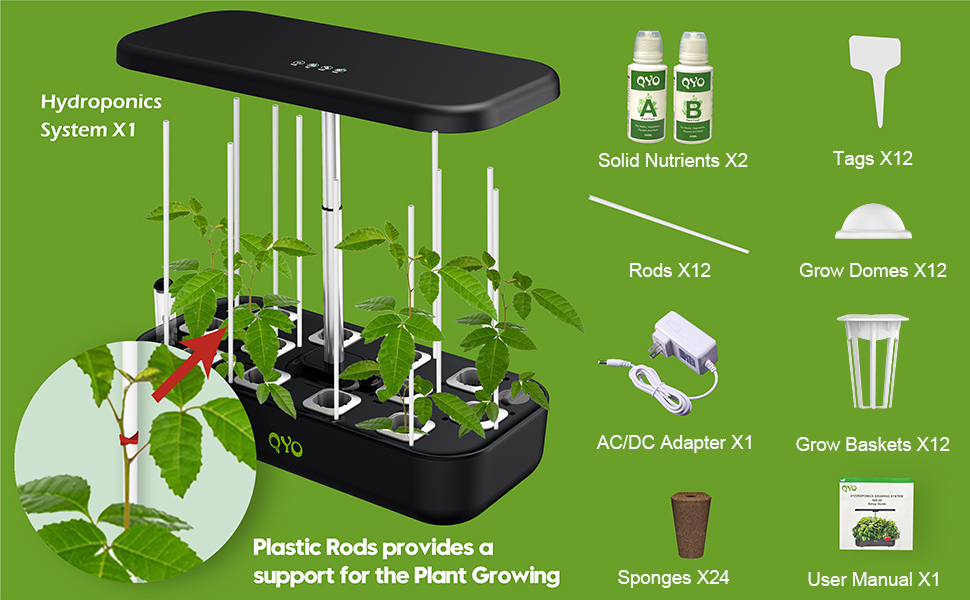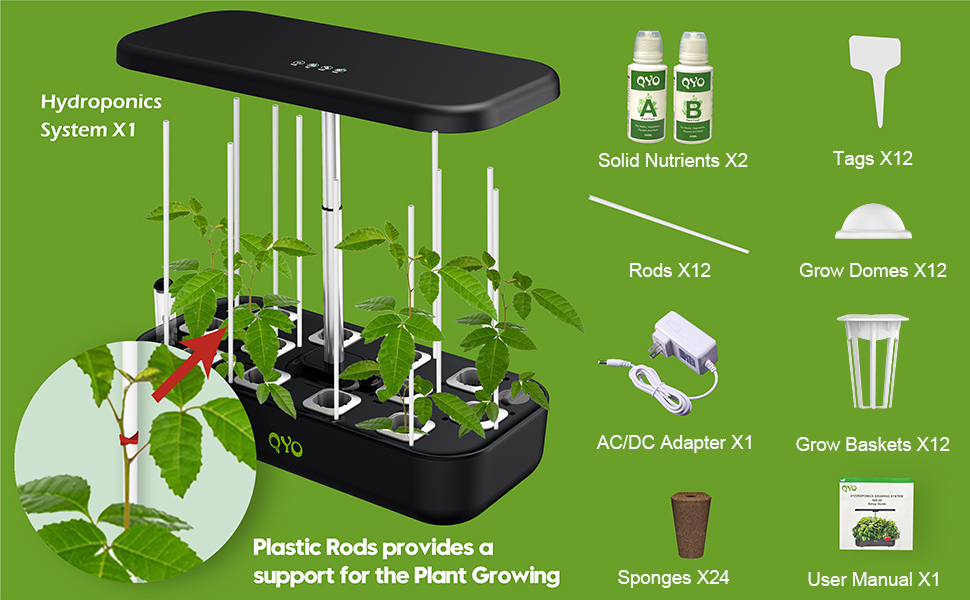 Perfect Combination
The garden kit included 12 Plastic Rods, they can be inserted into the small hole, which can be used as a plant pile to provide a stable support for the growth of plant stems. As we all know, plant pile play an important role in the early growth and growth habits of young plants and flowers,
Plastic Rods are great for young plant supporting, eggplant stakes, tomato stakes, pole bean stakes, peppers, bush beans, squash, tomato cage, tree stakes; orchid, amaryllis, Jasmine, houseplant, hoya plant, and garden yard plants, and more. Others has no this!
Besides, it comes with the 24 Sponges, which can be used as your replacement, allowing you to grow more plants, others only has 12 Sponge or less.
Package Including:
1 x Hydroponics System,
24 x Sponges,
2 x Solid Nutrients,
12 x Rod,
12 x Tag,
12 x Grow Dome,
12 x Grow Baskets,
1 x AC/DC Adapter,
1 x Manual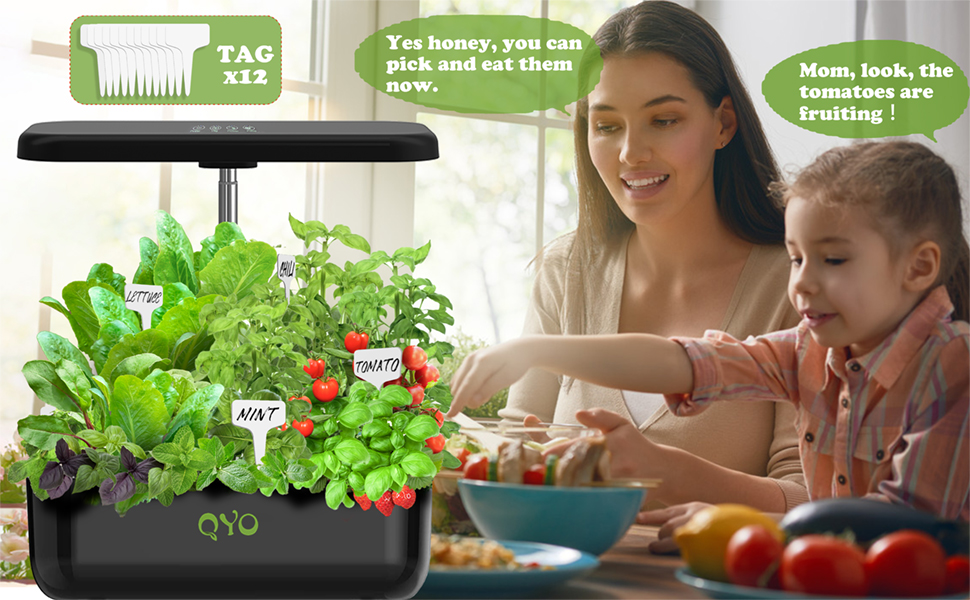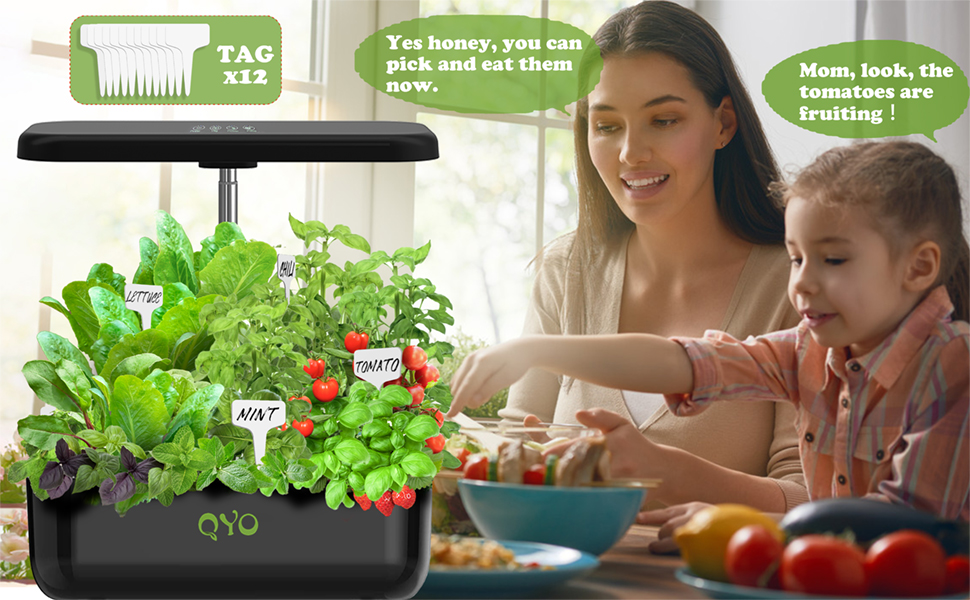 Come with 12 labels that is non-breaking, non corrosive and waterproof, You can insert the label into the small hole, which you can mark the type of plant on it or mark its growth process, which also can make children better learned plant growth.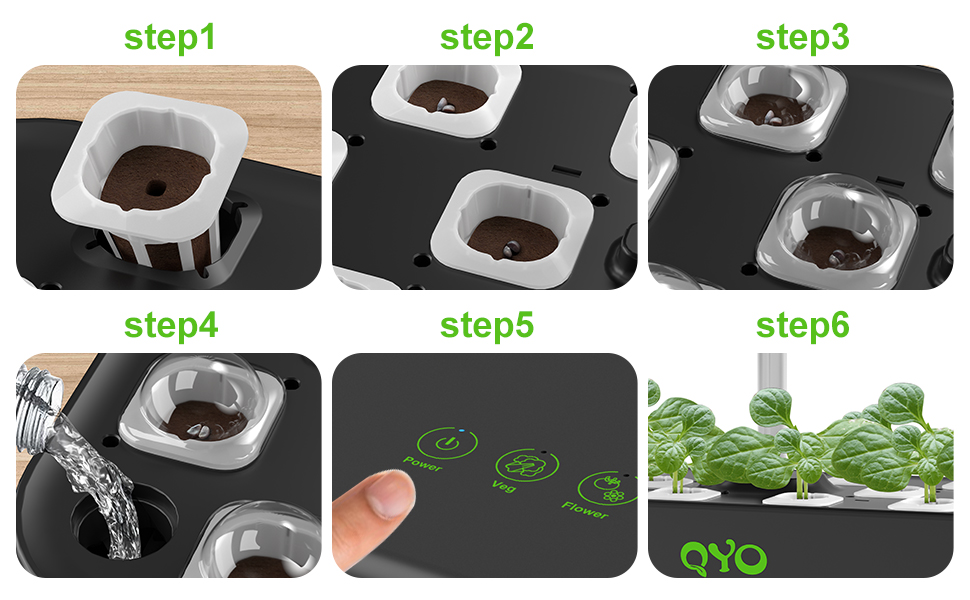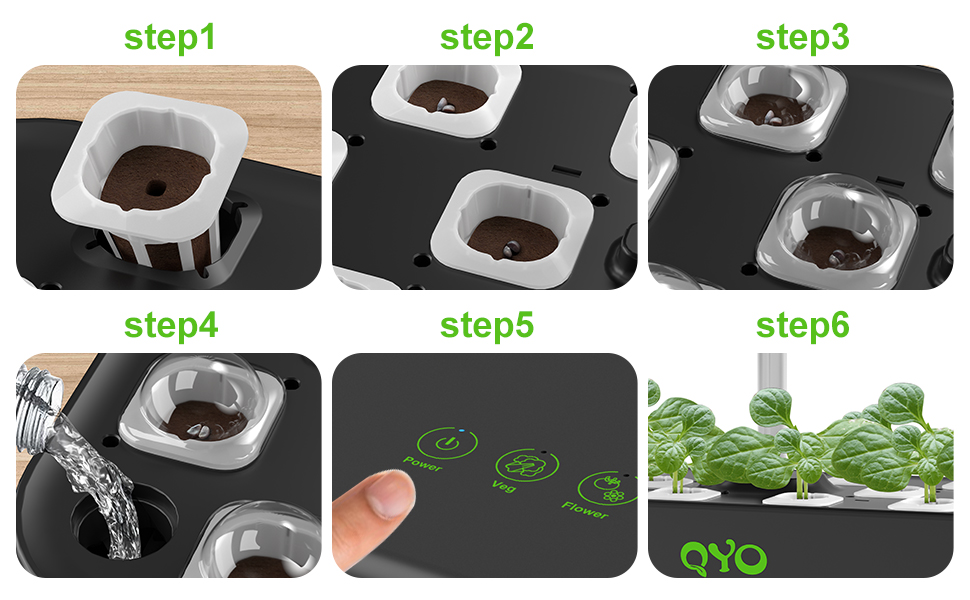 No Mess Soil & Easy Operate:
Use the Hydroponic System can get rid of dirty soil, especially when it is used by children without worrying about cleaning up. Break through the geographical season and time limit, you can plant in the cold winter, and enjoy the vegetables grown by yourself in the cold winter.The control panel has only 4 buttons, which can be activated or switched modes with just a touch, which is very convenient.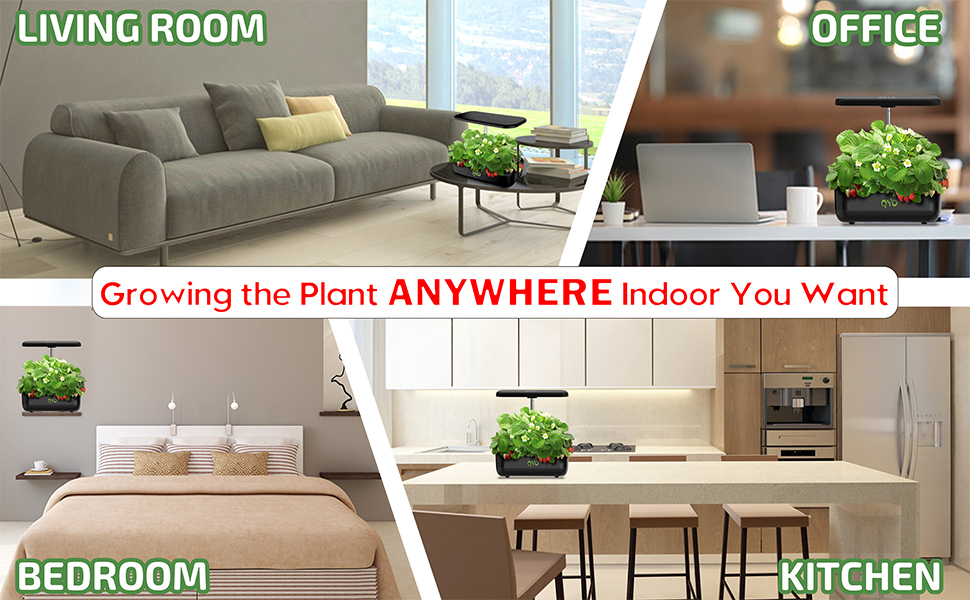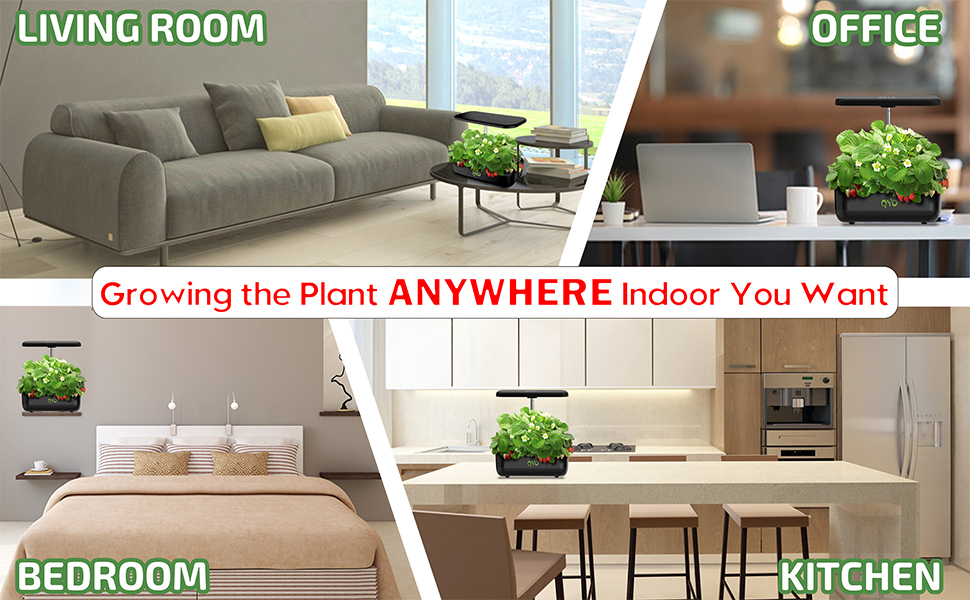 The Hydroponic Kit Fits Any Place
In kitchen, in living room, in bedroom, in home office, this growing system could be placed anywhere with a power socket.
So that is a Perfect Gift for a Child, Lover or Mother!
The Hydroponics System can become your vegetable plantation in winter and become your garden in summer, and cultivate your indoor plants and add Joy to life, it's a Perfect Gift for a Child, Lover or Mother. Gifts to children can teach children to recognize plants to enhance their hands-on ability, and gifts to lovers and mothers can allow them to offer flowers and fresh vegetables to your family.
Quiet Smart Water Circulation System: The advance Deep Flow Technique is applied for the hydroponic garden, with professional water pump running every 30 minutes for a regular water flow, creating a stable ecosystem for roots. In this Technology enough oxygen and nutrients could be delivered to the roots better, making plants grow faster and healthier. While the pump operates with extremely low noise.
1 Time Watering, 15 Days Growing: Experience up to 15 days self-sufficient growth with just 1 time watering, enable by its 3.5L huge water tank and Self-Watering System, making gardening become so easy. With exclusive large water tank structure design, provides space for roots to grow and expand to make plants grow stronger. Supplied 400ML nutrients provides all nutritional elements what plants need. It's easy to know when to add water and nutrients with water-level meter.
Plant Any You Want: 12 grow pods, 23.8 IN Height-Adjustable Light Post, all designed for the easiest gardening experience and the greatest harvest. Along with two grow mode, You can grow all of your favorite foods in our indoor herb garden including basil,tomatoes, pepper, lettuce, oregano, parsley, harvest chervil, parsley, cilantro, tarragon and spinach even in cold winter and apartments that has no ample sunlight garden perfectly fits.
77 IN 1 Pack: The herb growing kit indoor includes Hydroponics System x1, Solid Nutrients x2, Sponges x24, Grow Dome x12, Grow Baskets x12, Rod x12, Tag x12, AC/DC Adapter x1, User Manual x1, comes with everything you need. If you have any questions about our products, we will solve it within 24 hrs. This hydroponic growing system comes with 365-days warranty.