Go Grow Hydroponic Nutrients for All Veggies, Leafy Greens, Herbs and Flowers 1 Gallon – 10 Pack (10 Gallons)
$19.95
Description
Price: $19.95
(as of Apr 19, 2023 18:28:16 UTC – Details)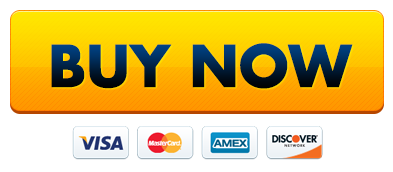 Go Grow Hydroponic Nutrients for All Veggies, Leafy Greens, Herbs and Flowers. Formulated and Premeasured for All Types of Hydroponic or Soil-Filled Container Growing; 10-Pack of the new convenient 1 gallon packets. Makes a total of 10 gallons. PERFECT PLANT FOOD FOR ALL STAGES OF PLANT GROWTH – Complete nutrition for any type of hydroponic and container soil gardening. Dissolves easily in all types of water and provides your seedlings and plants with the 16 macro/micro nutrients needed for beautiful, healthy, repeatable results. EASY TO USE – simply tear open the foil lined pouch, pour into water and gently stir. No need to test pH, EC/PPM or measure – we've made it that simple! CONVENIENT – Pre-measured convenient packets in a 1 gallon size – makes a total of 10 gallons. Nutrients are kept dry and fresh until you need them. Mixed nutrient solution can be stored in a light-blocking container for months. 1 GALLON SIZE is perfect for all your potted plants too. WORKS GREAT IN ALL TYPES OF HYDROPONIC SYSTEMS AND SLOWS ROOT BINDING IN SOIL-FILLED CONTAINERS – Developed to work with simple non-circulating hydroponic technology, but also works great with all types of hydroponic and soil-filled container growing methods. SUPPORT A GREAT CAUSE! – Go Grow works with Operation Mobilization (Not-For-Profit) to give a portion of every sale which helps those in struggling communities
Package Dimensions ‏ : ‎ 7.72 x 5.87 x 0.71 inches; 2.89 Ounces
Date First Available ‏ : ‎ January 19, 2023
Manufacturer ‏ : ‎ Greencare, Inc.
ASIN ‏ : ‎ B0BSNV32ZM
EASY TO USE – simply tear open the foil lined pouch, pour into water and gently stir. No need to test pH, EC/PPM or measure – we've made it that simple!
CONVENIENT – Pre-measured convenient packets in a 1 gallon size – makes a total of 10 gallons. Nutrients are kept dry and fresh until you need them. Mixed nutrient solution can be stored in a light-blocking container for months.
1 GALLON SIZE is perfect for all your potted plants too.
WORKS GREAT IN ALL TYPES OF HYDROPONIC SYSTEMS AND SLOWS ROOT BINDING IN SOIL-FILLED CONTAINERS – Developed to work with simple non-circulating hydroponic technology, but also works great with all types of hydroponic and soil-filled container growing methods.
SUPPORT A GREAT CAUSE! – Go Grow works with Operation Mobilization (Not-For-Profit) to give a portion of every sale which helps those in struggling communities.