PH Meter, TDS PPM Meter, 3 in 1 Soil PH Tester [Upgraded Version] Moisture Meter Combo, PH/EC Tester Digital Kit for Home Water, Hydroponics, Plants Garden Soil and Aquarium Use
$19.99
Description
Price: $19.99
(as of Apr 19, 2023 08:24:23 UTC – Details)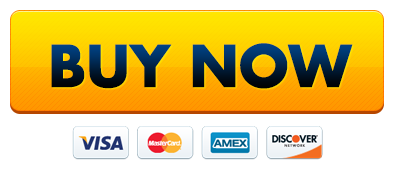 Product Description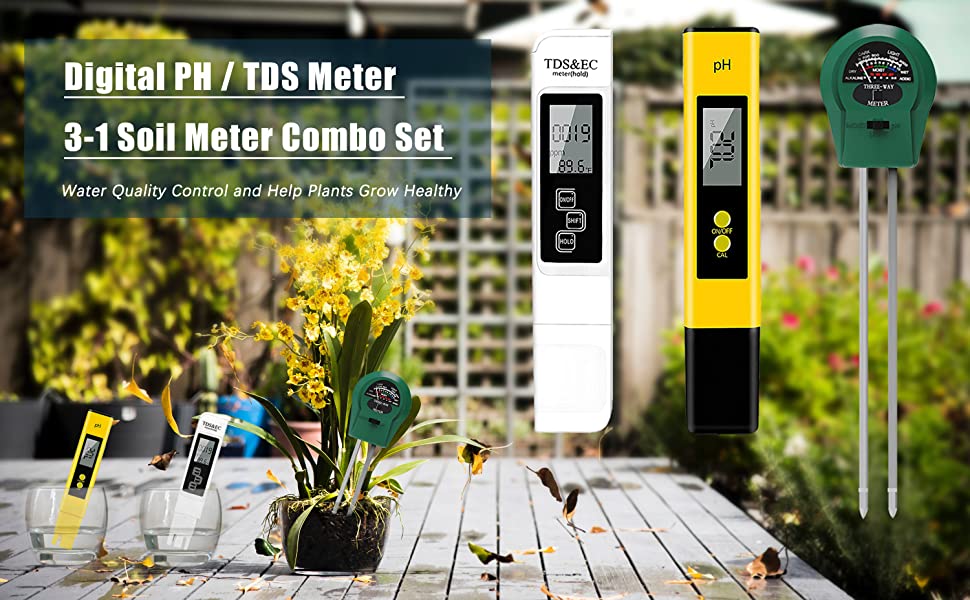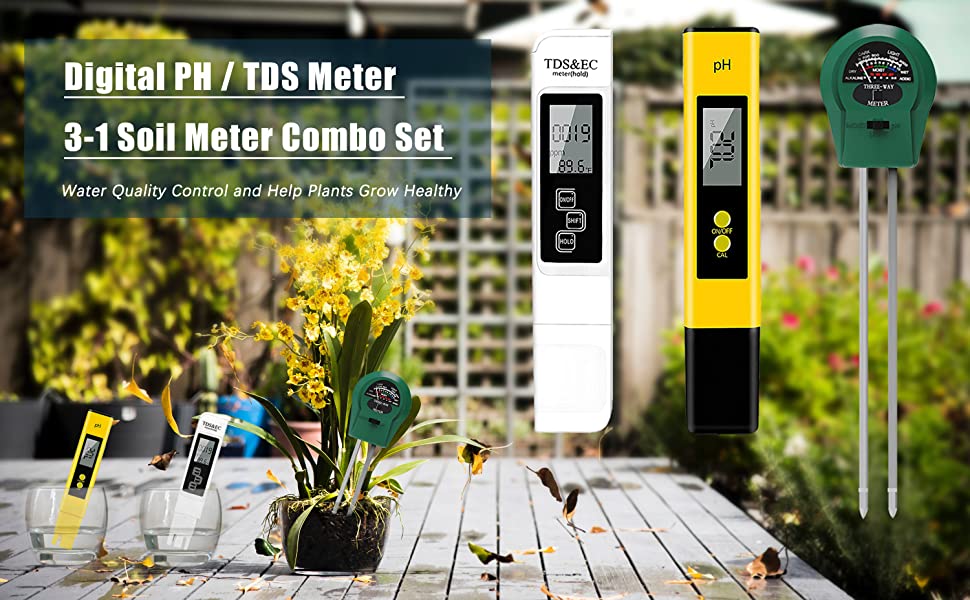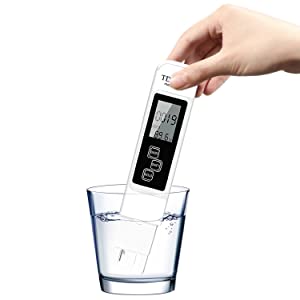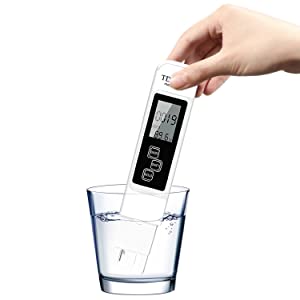 3-in-1 TDS EC and Temperature Meter
3-in-1 Professional TDS Meter is very useful if you want to know how clean your water really is, and it is a professional water test meter that fits in your pocket.Automatic Temperature Compensation (ATC), One button (HOLD) lock the reading4 Display modes – press SHIFT button: TDS – ppm & °C, EC – µs/cm & °C, TDS – ppm & °F, EC – µs/cm & °F.Automatic turn off after 5minutes inactive, the battery won't run downThis Accurate and Reliable Meter is ideal for most water quality testing (except seawater), water purification applications, wastewater regulation, aquaculture, hydroponics, laboratory and scientific testing, pools & spas, ecology testing, colloidal silver, water treatment and more.
TDS/EC Meter Measuring Range: TDS 0 – 9999 ppm (parts per million) Conductivity: 0 – 9990 µs/cm DegreeFahrenheit: 32.0 – 176.0°Fs Celsius: 0.1 – 80.0°C Accuracy: ± 2% Power Supply: 1*LR44 Button cell (Included) Size: 6.06 x 1.18 x 0.55 inches Weight: 1.94 oz / 55 g
PH Meter Digital PH Tester Pen for Water
How to use?
Step 1: Remove the protective cap, Clean the electrode in distilled water and dry itStep 2: Turn the meter on by pressing the ON/OFF buttonStep 3: Immerse the electrode in the solution to be tested, making sure the whole electrode is submerged, Stir gently and wait for the value to stabilize.Step 4: After finished, clean the electrode in distilled water and turn the meter off by pressing the ON/OFF button
PH Meter Measurement range: 0.00- 14.00 pH Accuracy: ±0.05 pH Resolution: 0.01 pH Power Supply: 2*1.5V (LR44 Button cell) (Included) Operating Temperature: 0°F – 140°F Dimension:Weight: 1.76 oz / 50 g 6.1×1.14* 0.55 inches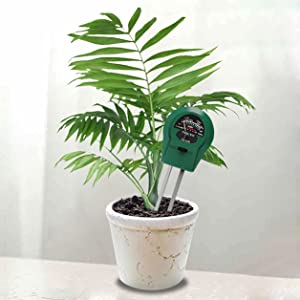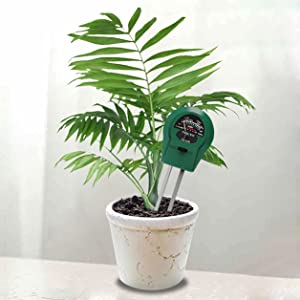 3-in-1 Soil Tester
How to Use:
No battery needed, plug and playStep 1: Switch to moisture/pH/light position according to demand.Step 2: Insert the probe into the soil about 2-4 inches.Step 3: Check moisture/pH/light level in the dial after 10 minutes.Step 4: Remove probe from soil and wipe clean after each use.
3-in-1 Soil Tester 1.pH Range: 3.5-8 Ph (3.5-6.5 Acid, 7 Netural, ≥8 Alkaine) Moisture Range: 1-10 (1-3 Dry, 4-7 Normal, 8-10 Wet) Relative Light: 0-2000 lux (0-500 Dark, 500-1000 Nor, 1000-2000 Light) Probes Diameter: 0.2 inch Probe Length: 7.28 inches Product Size: 10.2 x 2.36 x 1.3 inches
3-in-1 Soil Tester Make You Become a Good Plant Carer !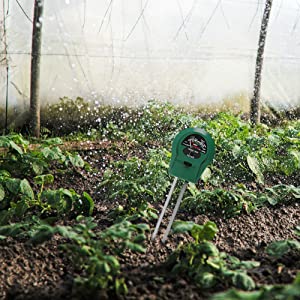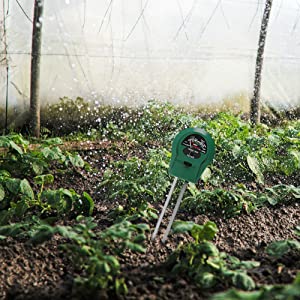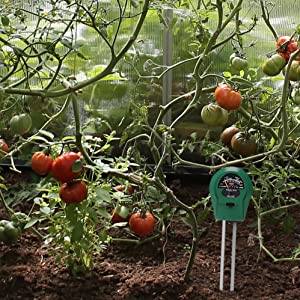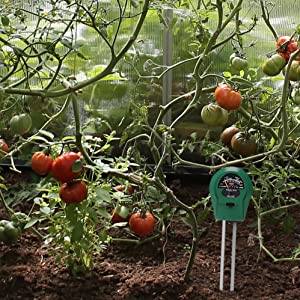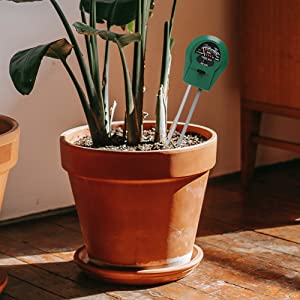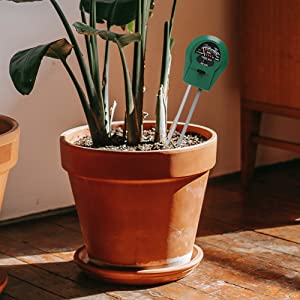 Test Soil Moisture
Help you specialize in grasping when you need to water your plant.
Test the pH of the Soil
Help you to control the pH value in the soil.
Test Sunshine Level
Know about whether it gets adequate sunlight.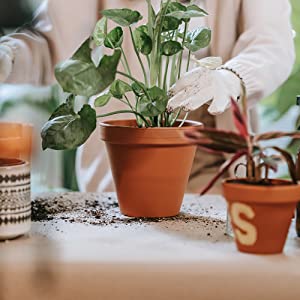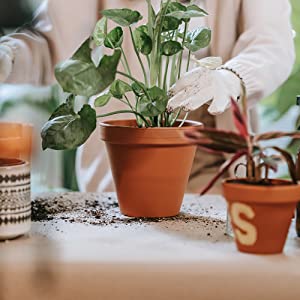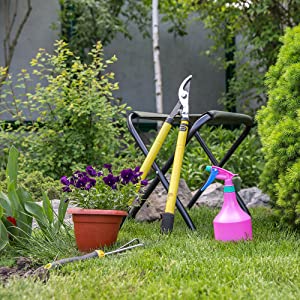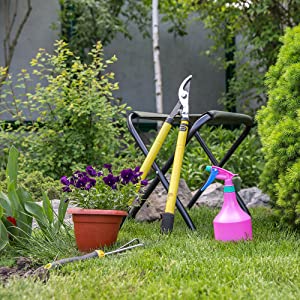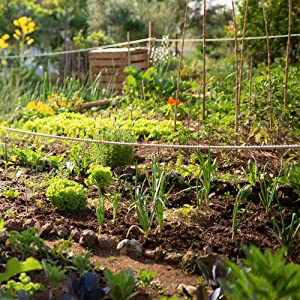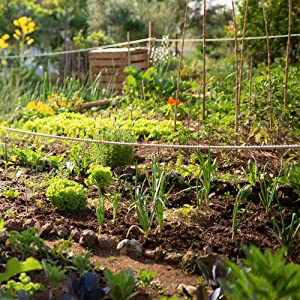 Indoor Plants
Outdoor Plants
Vegetable Garden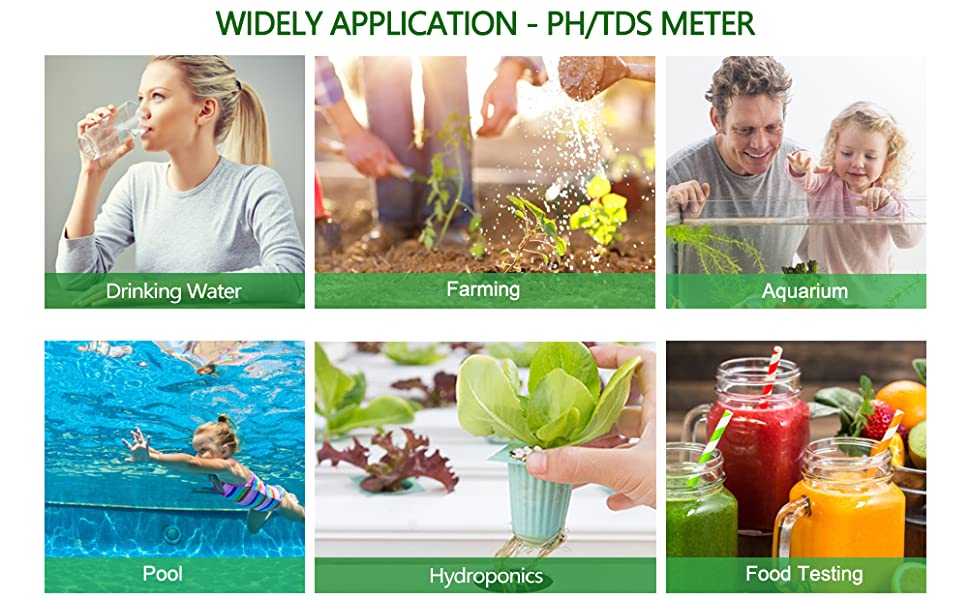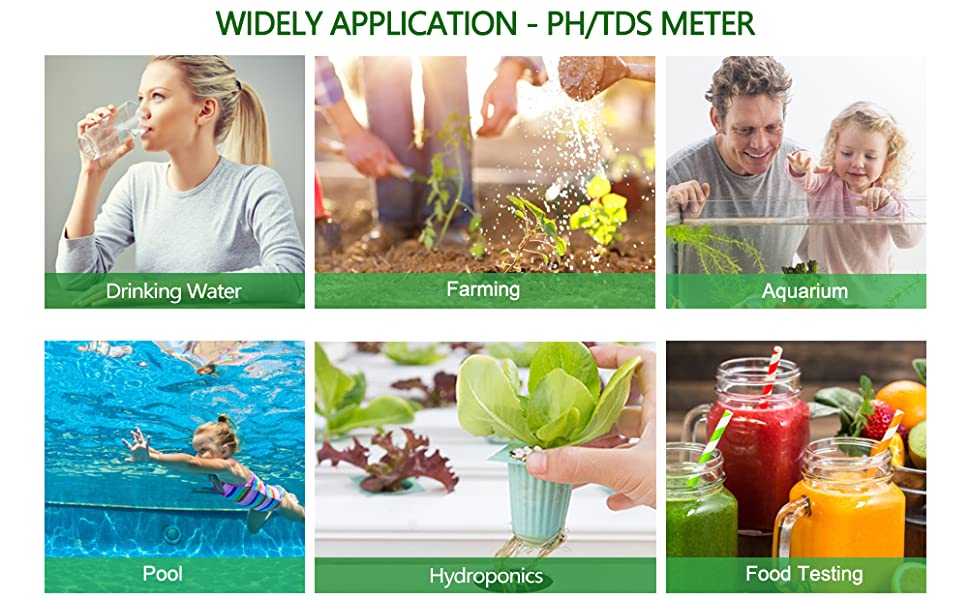 TDS/pH Meter: Both with automatic temperature compensation function, contain an accurate probe to read the test result fast, It only takes a few seconds to show accurate data on the screen. meter will automatically turn off after 5 minutes of inactive.TDS/PPM meter can tester water purity level. (Note: TDS meter can't test seawater)
3-in-1 Soil Tester: The soil meter can test the moisture, PH value and sunlight level of the soil to help help you accurately grasp the time and amount of water for your plant. Use this tester to grow your plants more efficiently. (Note: this tester is designed for testing soil ONLY)
Easy to use – PH tester and TDS meter have sensitive electrode sensor, simply press "ON". It only takes a few seconds for your result to appear the data on the screen. The soil test kit just needs to insert the probes into the soil about 4-6 inches and wait about 10 mins to read the accurate data.No battery is needed.
Widely use – Comes with protective case; Lightweight, handheld design for portability and convenience. PH meter and TDS& EC meter can test pH balance, suitable for testing drinking water, swimming pools, hydroponics, aquarium, spas, food , etc. Soil tester is applicable to plants, garden, lawn and farm, etc.