Hydroponics: The Complete Beginner's Guide to Start Growing Fresh and Organic Vegetables at Home without Soil. Creating Step by Step. A Working Hydroponics System for All Budgets
$2.99
Description
Price: $2.99
(as of Apr 17, 2023 23:15:25 UTC – Details)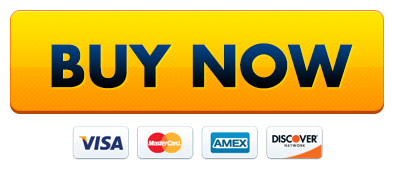 ♥♥Do you want to grow your own fruits and vegetables, but you lack the space to do so?♥♥
Are you looking for a simple, step-by-step guide that tells you how to easily, quickly, and economically build the hydroponic system that best suits your needs?
★Yes, of course, in this book, I explain how to build it quickly, easily,
and with the bare minimum!★
Sustainability does not have to be expensive.
No matter the budget that you are on, big, small, or even almost nonexistent, you can make use of hydroponics.
Sure, if you were to think of a hydroponic farm, the first thing to come to mind may be a giant trough that includes water being cascaded down to soak the roots of the plants that are suspended above it.
They may think that if they want to make use of a hydroponic system, they will have to spend a lot of money and take up a lot of space.
Within this book, you are going to take a look at precisely how you can use hydroponics to ensure that you are able to grow plants just about anywhere.
Beyond that, you can grow your garden at any scale as well—you can grow a garden that fits in any space. 
No matter whether you want to grow in your dormitory or whether you have a large greenhouse that can be entirely dedicated to your gardening, there are systems that will work for you.
All you have to do is choose the one that's right for you.
This book is here to guide you through that process. 
In reading this book, you will learn all of the pertinent information to ensure that your system is going to run, be managed, and work for you. 
Within this book, you will find:
✅ Information on what hydroponics is as a form of sustainable agriculture
✅ The history of hydroponics and how it works
✅ Several hydroponic systems that exist, ranging from easy to manage to a bit more complex
✅ A list of everything that you are going to need to keep your system intact
✅ How to build a simple, cost-efficient hydroponic setup
✅ How plants grow and how you can grow your own
✅ How your plants require nutrients and how to provide them
✅ How to keep your system up and running to ensure that your hydroponics garden does not fail
✅ How to troubleshoot your system and several of the most common problems that you are likely to face
AND MORE!!
If you want to start gardening at home without soil, then do not hesitate! 
This system does not need to be difficult to build or manage, and even if you want to just set it and forget it, there is a method for you.
Do not hesitate—scroll up and click on BUY NOW today. 
ASIN ‏ : ‎ B085RSQ4ZS
Publication date ‏ : ‎ March 9, 2020
Language ‏ : ‎ English
File size ‏ : ‎ 3157 KB
Text-to-Speech ‏ : ‎ Enabled
Screen Reader ‏ : ‎ Supported
Enhanced typesetting ‏ : ‎ Enabled
X-Ray ‏ : ‎ Not Enabled
Word Wise ‏ : ‎ Not Enabled
Sticky notes ‏ : ‎ On Kindle Scribe
Print length ‏ : ‎ 144 pages