Monios-L T8 LED Grow Light 4FT, 252W(6x42W) Plant Grow Light Strips with Reflectors, Full Spectrum Sunlight Replacement with High PAR for Indoor Plant, 6-Pack
$94.99
Description
Price: $94.99
(as of Apr 19, 2023 05:23:45 UTC – Details)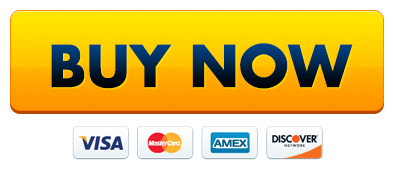 From the brand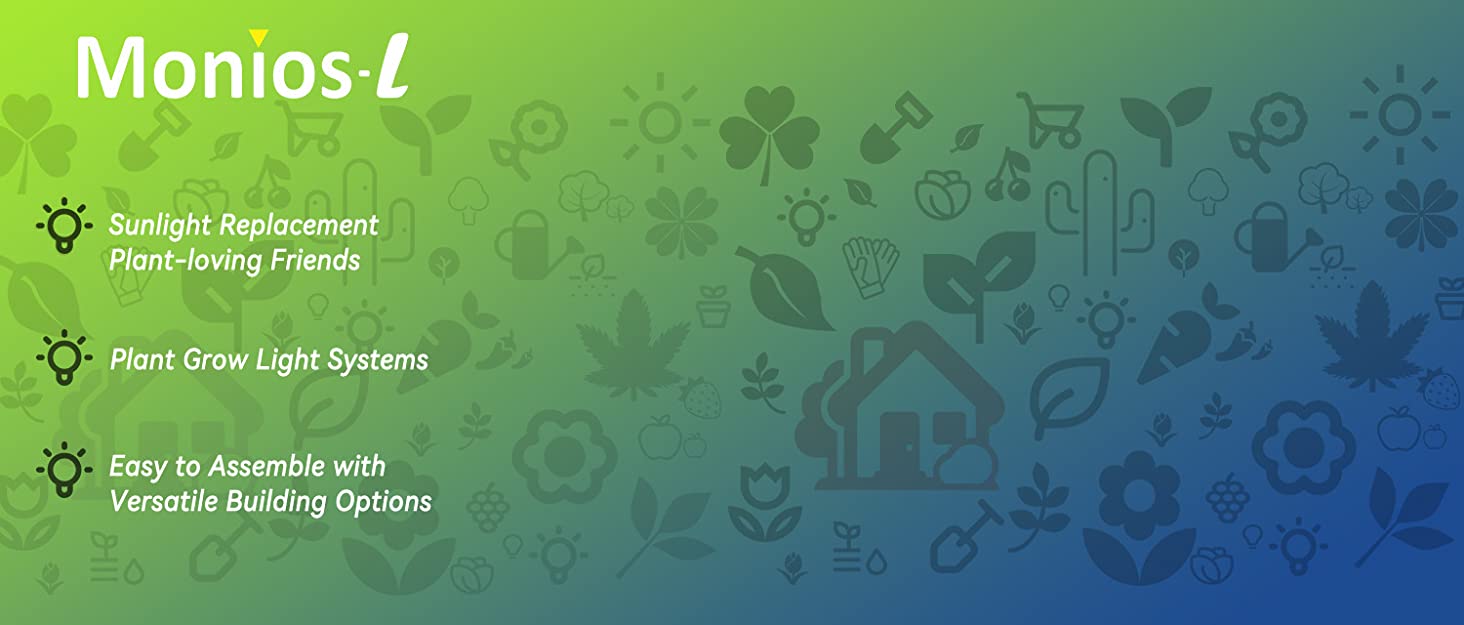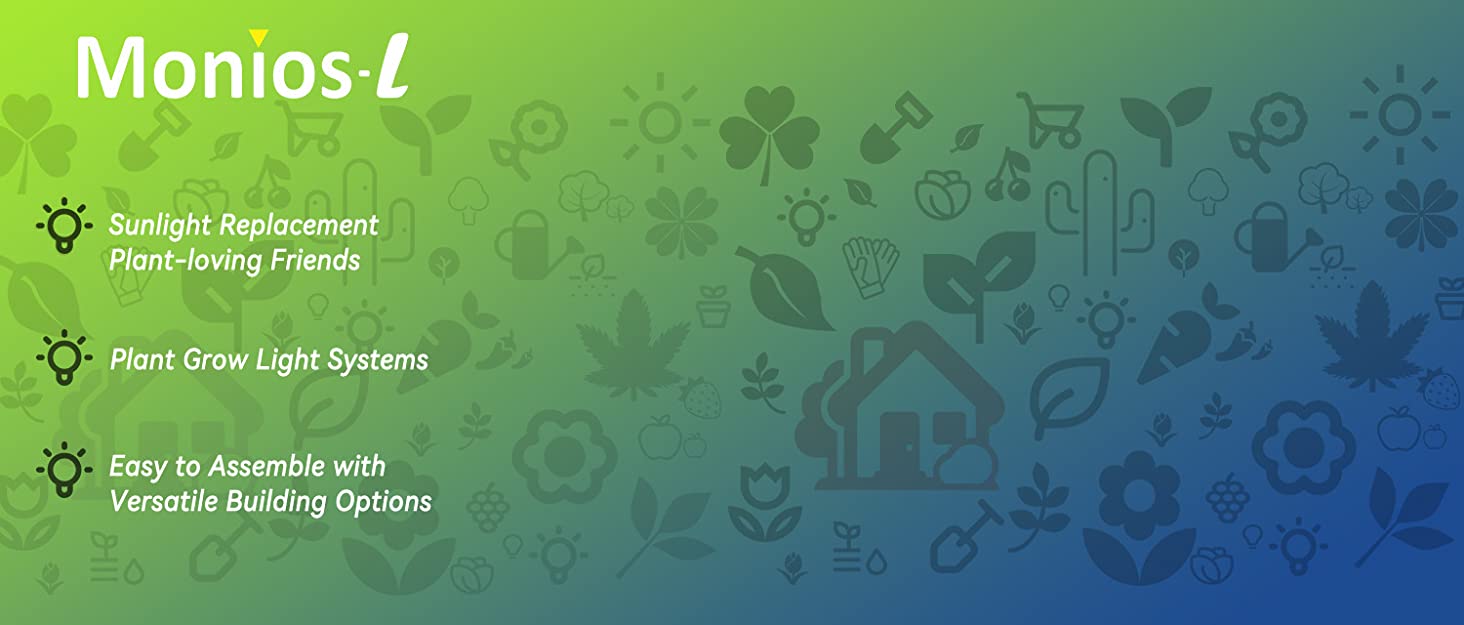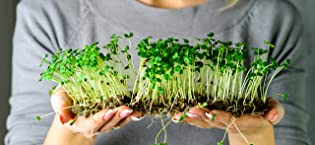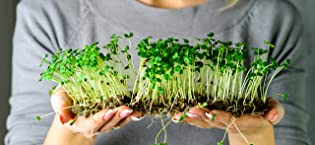 Monios-L have always been committed to providing customers with high-quality and cost-effective LED products. We continue to strive for excellence in manufacturing processes and product designs.While providing every customer with the best lighting solution, we also do our best to ensure that every customer gets the best shopping experience.
Thriving Options from Monios-L
Awesome to grow seedlings
Good for flower & fruit plants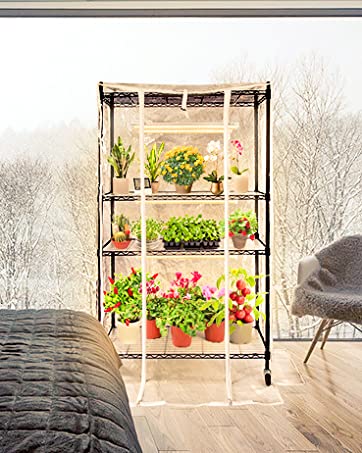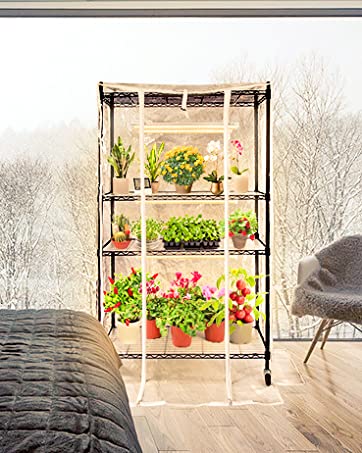 Mini Green House
Durable Clear Cover and Stainless Plant ShelfEquipped with Plant Grow LightsKeep Plants Thriving During Winter
Mini Green House Series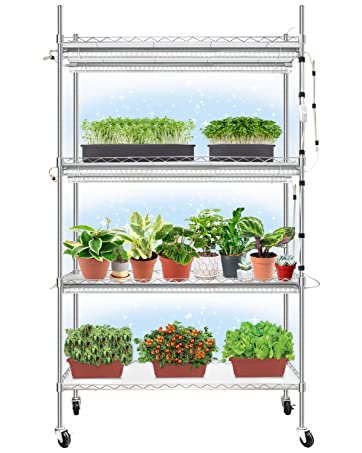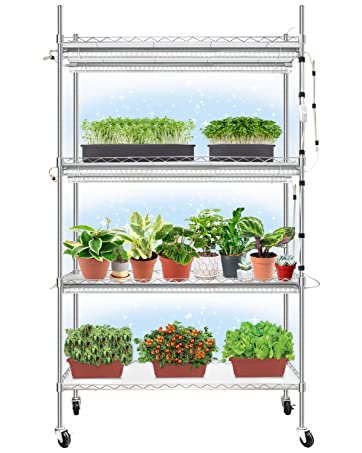 Plant Grow Shelf
Plant Shelf with Grow LampsAnti-drop Design & PP SheetsIndustrial Wheels with Fixed Locks
Plant Grow Shelf Series
【Full Spectrum】 Monios-L LED grow light Strip is providing indoor plants with full-spectrum sunlight replacement at 400nm-800nm. Up to 42w each light linkable to get more PPFD( photosynthetic photon flux density ), which is effectively promotes the chlorophyll synthesis and photosynthesis.
【Efficient Heat Dissipation】Aluminum housing provides the high-efficiency heat dissipation, ensuring a longer service life of the led chips. The 42W double-row led chips with high brightness and low light decay, 2900K color temperature makes it look more comfortable.
【Easy Installation】 Extendable design, could be connected up to 4 tube lights together with connectors or connection cables. Suitable for various application such as plant shelves, plant tents, hydroponics growing rooms, greenhouses, etc. Excellent choices for commercial growers and home gardeners.
【Quality After-sales Service】24 months unlimited warranty 100% money back. Simply email us for a quick and easy replacement.