Mosthink LED Plant Grow Light Strips Full Spectrum for Indoor Plants with Auto ON/Off Timer, 48 LEDs / 4 Dimmable Levels, Sunlike Grow Lamp for Hydroponics Succulent, 2 Pack
$21.99
Description
Price: $21.99 - ($9.50 / Count)
(as of Apr 19, 2023 00:15:26 UTC – Details)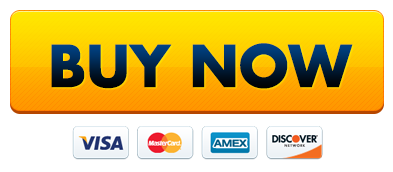 Mosthink LED Full Sepectrum Sunlike White Grow Light Strips.Be a pro to take care of your indoor plants!
High-Efficiency & Evenly
Light Bar: 13.2 inches
USB Cord: 78 inches
Maximum distance between two light bars:33 inches
Large Coverage for your plants which need enough light for grow.
Just put your plants in the middle of the two light bar to receive evenly light from both sides
50000 Hours Lifetime and High Efficiency LED Chips
Portable & stable LED plants light meet your need of taking care of your plant's growing for such long time
Safety & Healthy for Your Plants
Mosthink LED grow light With FCC, CE, ROHS PSE Certified!
Make your plants grow faster and healthier
Max temperature:140℉. Harmless to your plants.
Fit for Succulents,Flower,Seeds.
Fit for Basil, Rosemary, , Daffodils, Plumeria, Aloe, Orchids, Thyme.
Fit for Cucumbers, Tomatoes, Peppers etc.
Features:
Sunlight led strips: 7.5W, 48 LED chips for each bar
Material: PVC
Rated Power: 15 Watts
Input Voltage: 5V
LED Chips Ratio: 48
Light Wavelength: 380 -780 nm
Lifetime: 50000 hours
Light Bar: 13.2 inches
USB Cord: 78 inches
Multiple Use
The led grow light bar for indoor plants can be used for greenhouse, hydroponic or aquaponic planting and indoor gardening.
Package Includes:
1x Grow Lights for Indoor Plants
1x USB & Adapter Charger
1x Double Sided Tape (Cut into 2 pieces when applied)
8x Screws
1x User Manual
Auto Turn On / Off Timer Everyday – This led grow light strips can be set up to turn off after 2H/ 4H/ 8H. After you set up the hours, do not manually turn off the light or cut off the power supply, the light will automatically turn on at the same time the next day- TAKE CARE OF YOUR PLANTS EVERY DAY
Bright Grow Light with 4 Adjustable Brightness Levels – 25%, 50%, 75%, 100% – to meet each plant's lighting requirements at different stages .2x 7.5W & 48 LED chips, just put out enough luminosity for all stage of plant growth without worrying about burning your plant
Easy & Flexible Installation -The grow light bar pack comes with screws and a double-sided tape (pls cut into 2 pieces when applied). Compact design fits for various fixtures and surfaces. The power cord is 78 inches long for easy using in office,indoor,plant shelf,greenhouse etc
Safe for Indoor Plants & Wide Application – Sunlike growing lamp safe and healthy for your plants growing with FCC, CE, ROHS PSE Certified! The grow lamp is convenient for a number of potted landscape and indoor garden plants, such as Succulents, Flower, seedlings, Basil, Rosemary, Daffodils, Plumeria, Aloe, Orchids, Thyme, Cucumbers, Tomatoes, Peppers etc