Aerospring 27-Plant Vertical Hydroponics Indoor Growing System
$1,099.00
Description
Price: $1,099.00
(as of Apr 17, 2023 20:15:24 UTC – Details)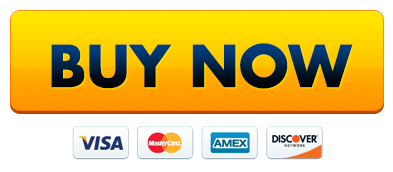 Product Description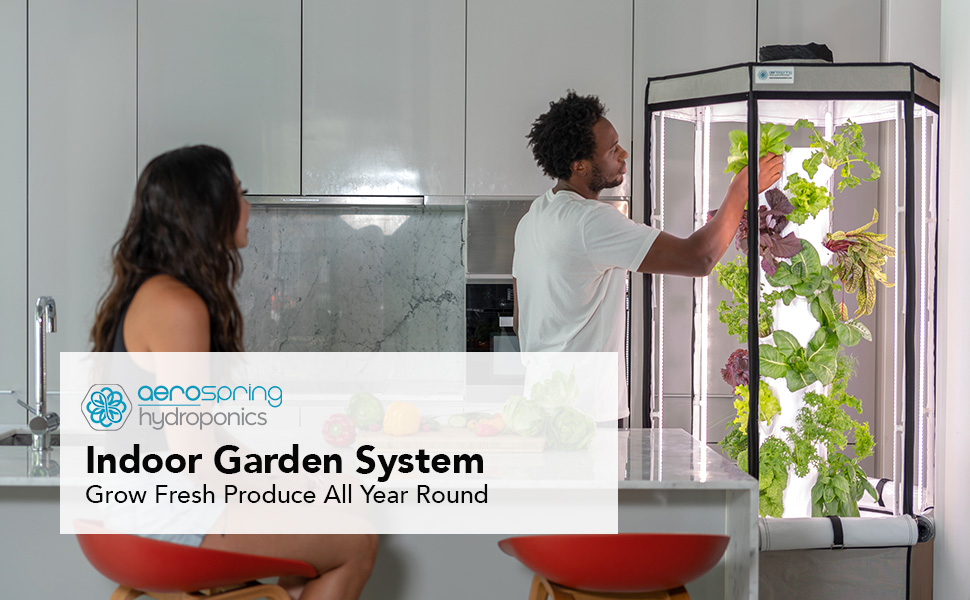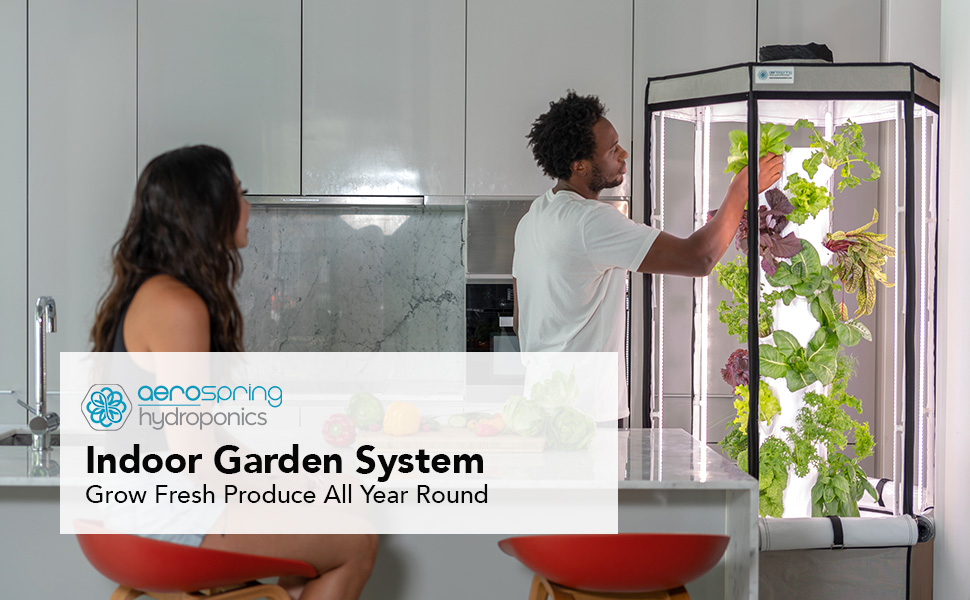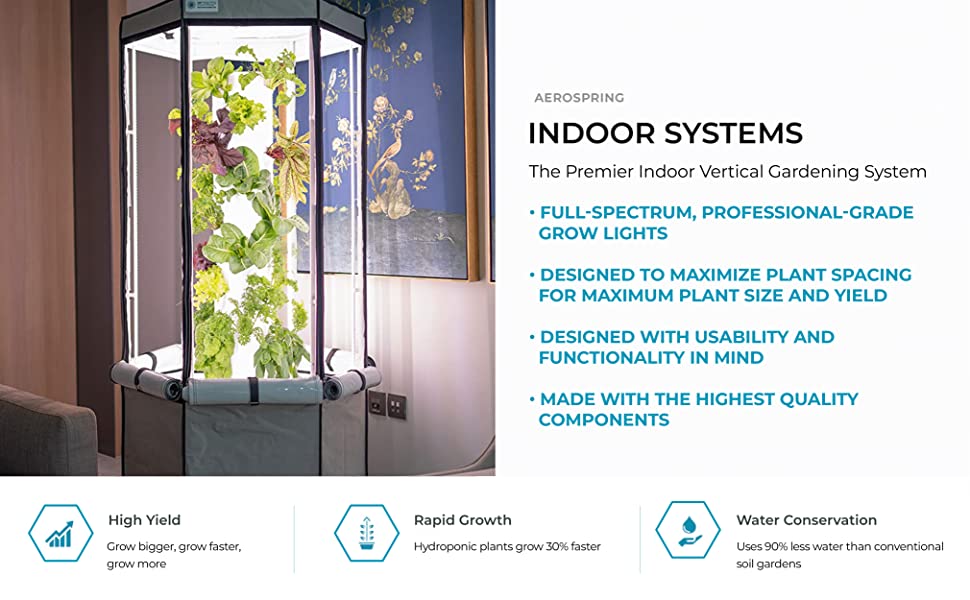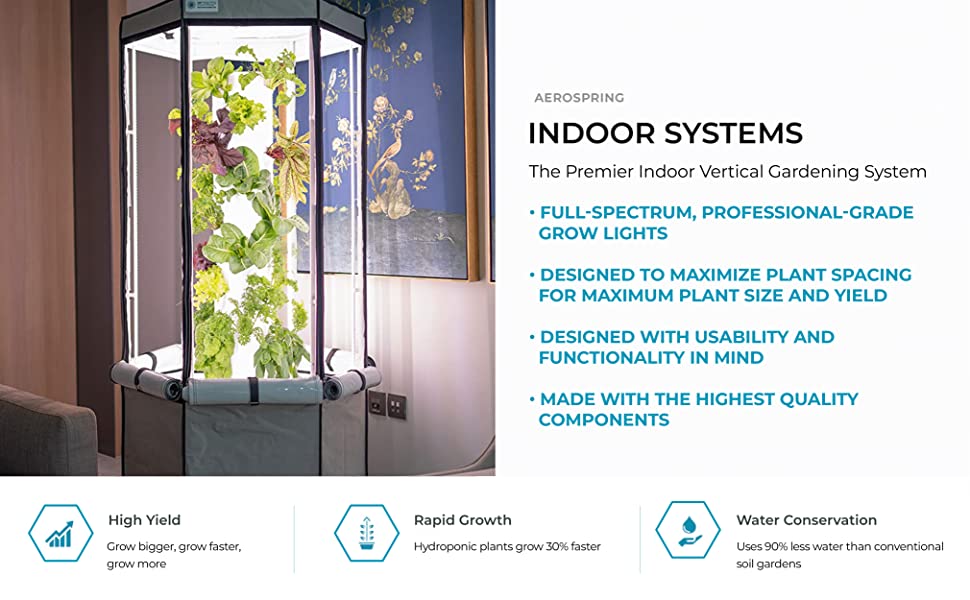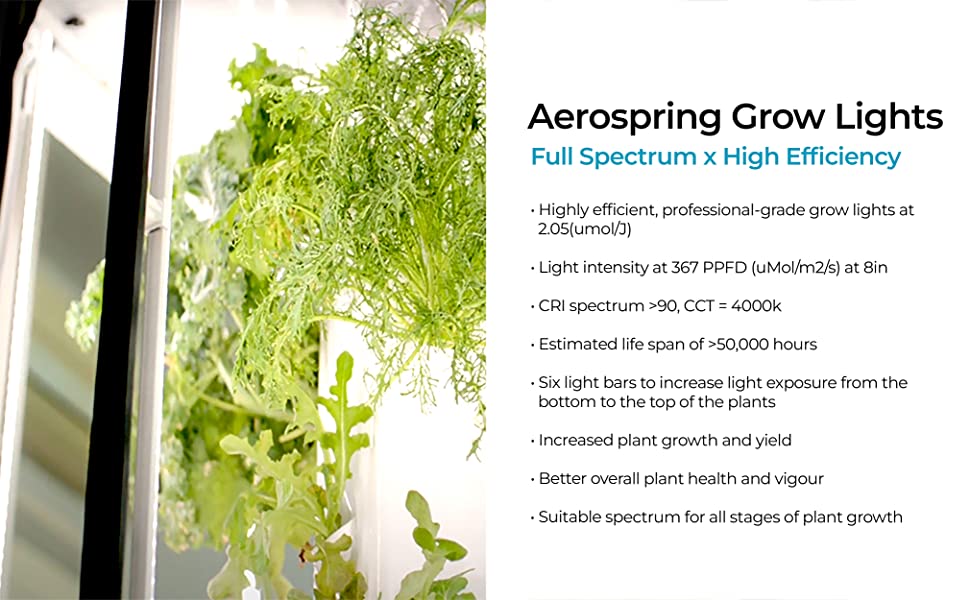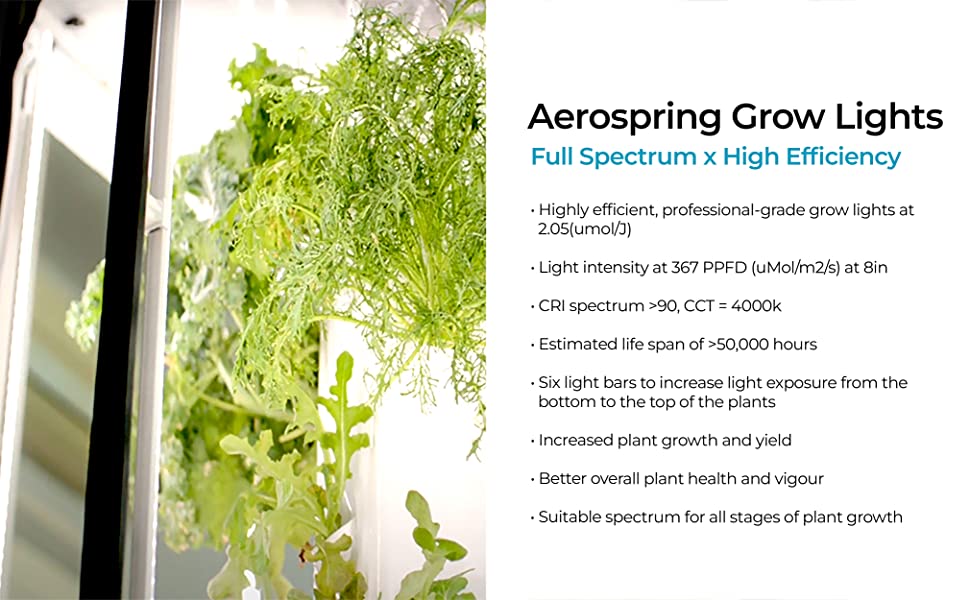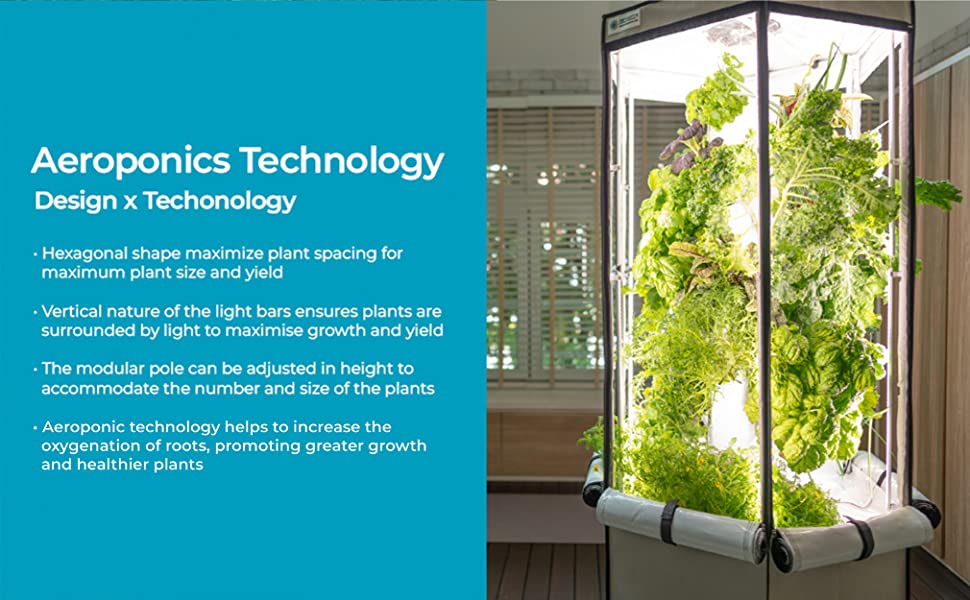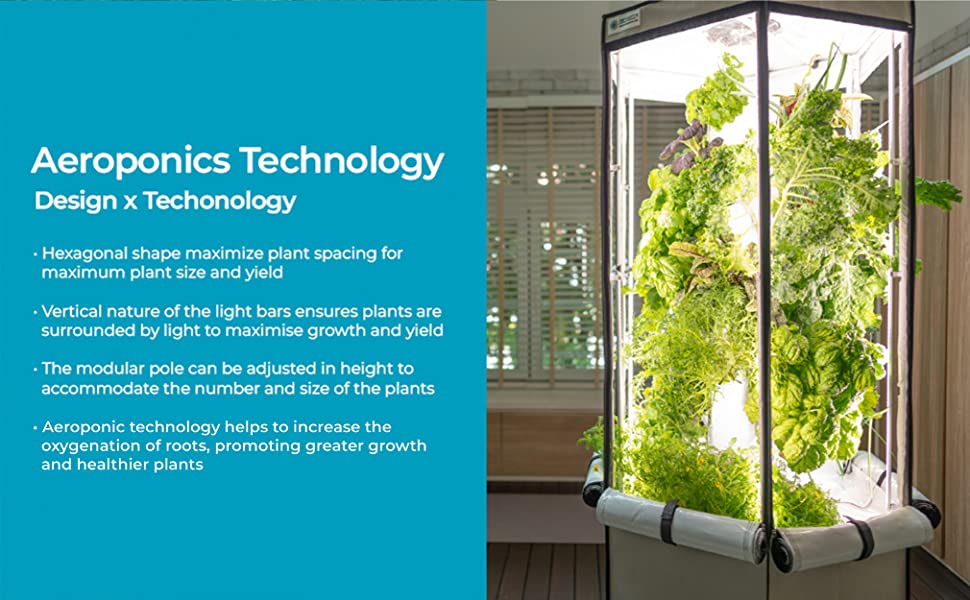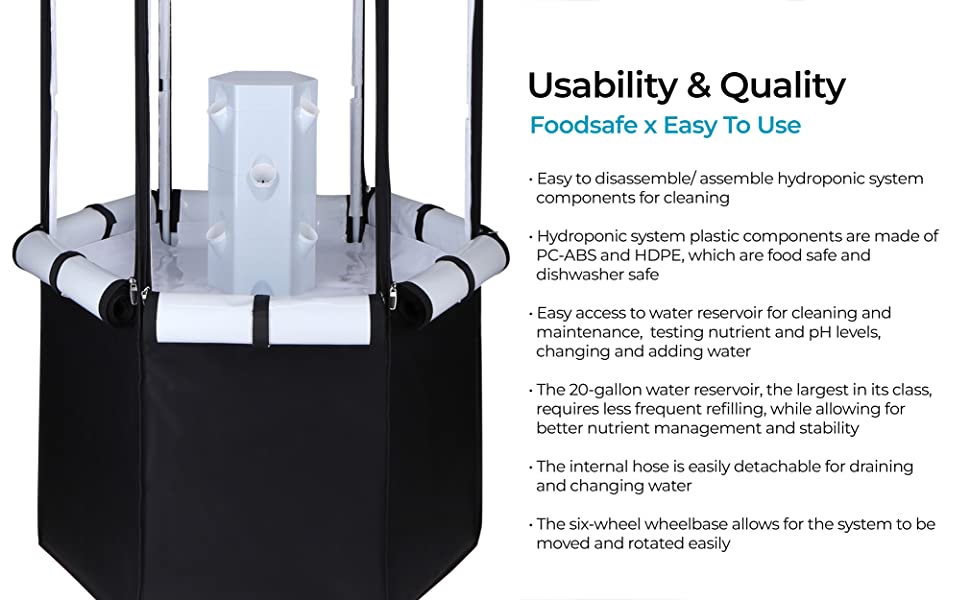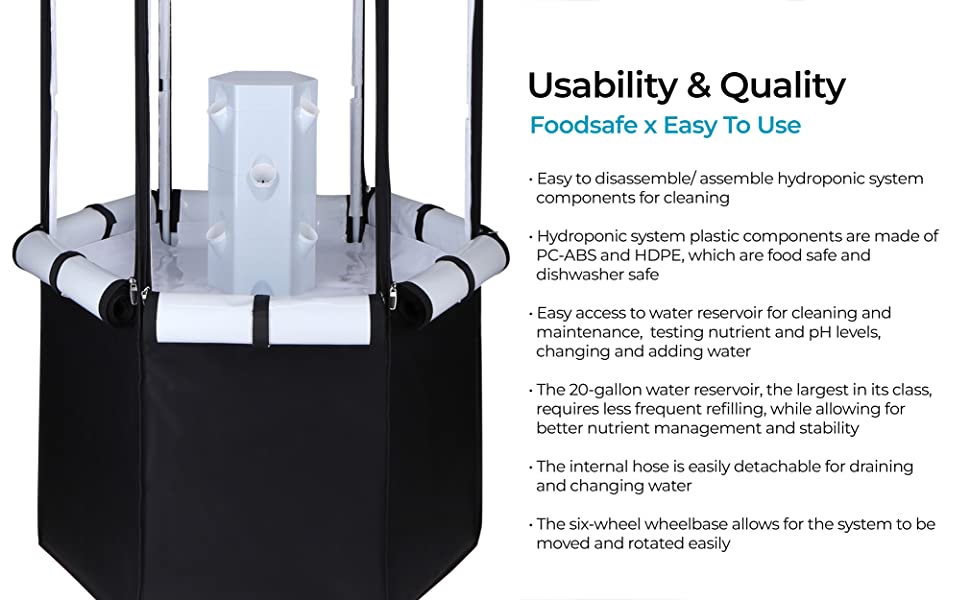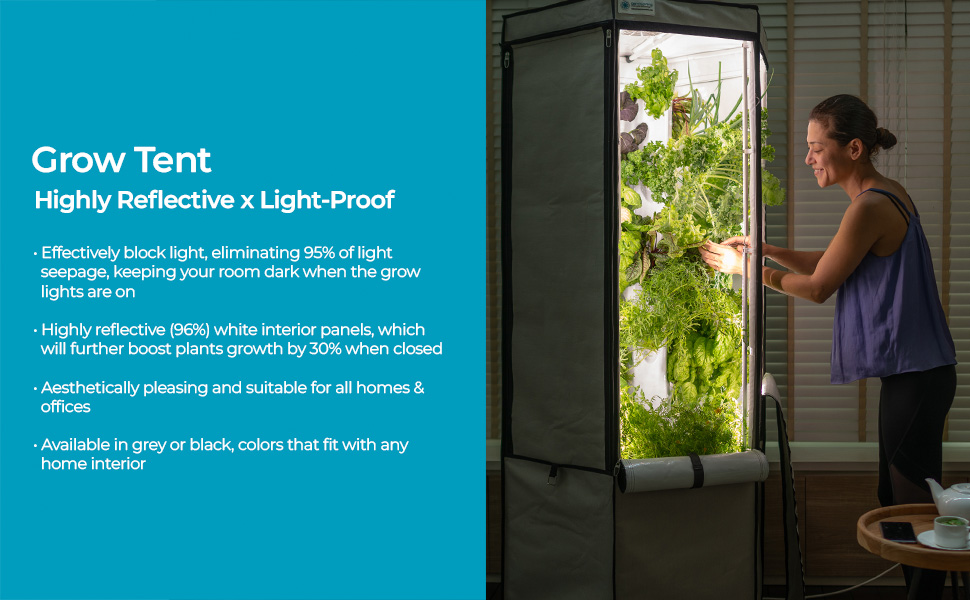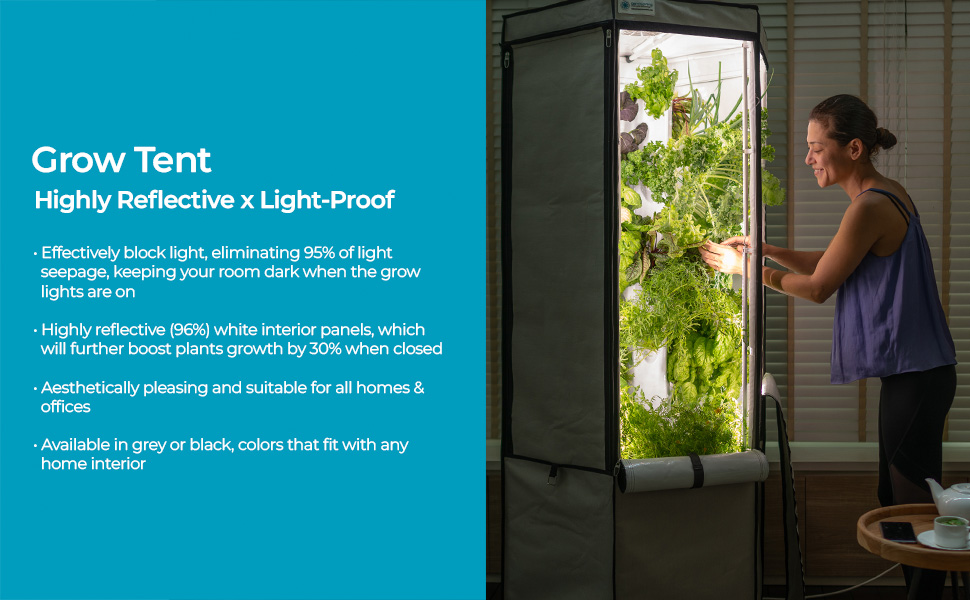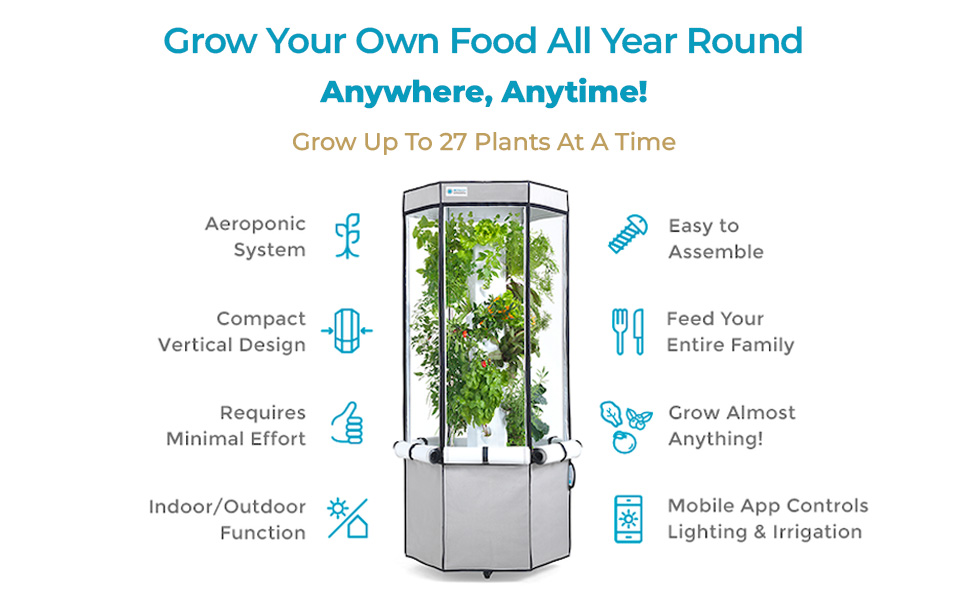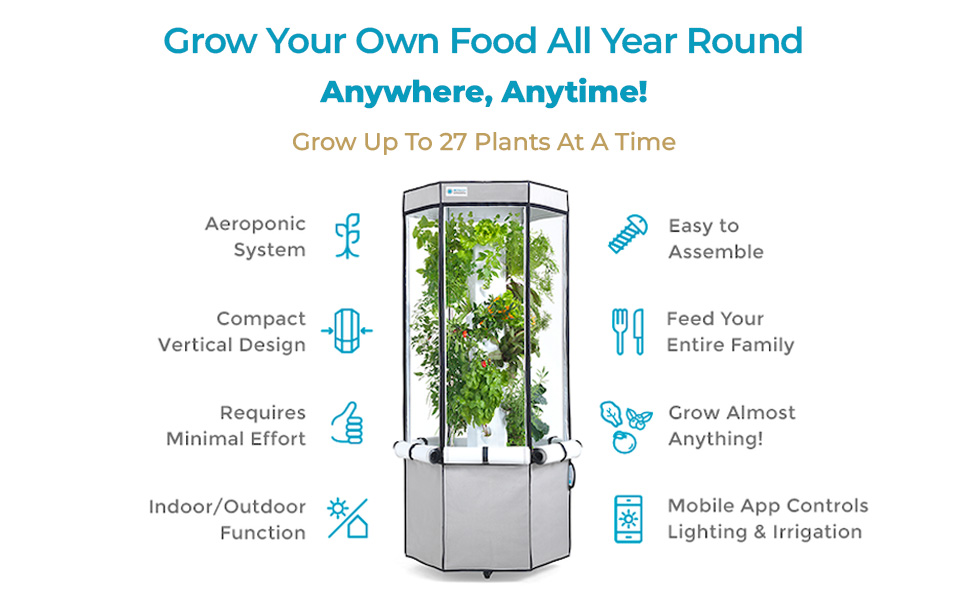 DESIGNED FOR HIGH-YIELD: The system is designed to deliver maximum yield, allowing your plants to fully express themselves. The plant spacing has been engineered to allow for large plants to grow. The side-mounted lights ensure the plants receive light from top to bottom. Light exposure from the six light bars gives the plants 360 degree light exposure. The root zone is contained in the modular vertical pole, and allows the plant's roots to grow to their greatest potential.
DESIGNED BY GARDENERS, FOR GARDENERS: We designed the Aerospring to be the most usable hydroponic system. Easy access to the water reservoir for water management. The 20 gallon reservoir, the largest in its class, requires less frequent refilling. Easily detachable internal hose for draining/changing water. The vertical pole is easy to disassemble for cleaning and reassembly, and dishwasher safe. Plastics are opaque, preventing algae from growing inside. The wheelbase allows for easy movement.
QUALITY COMPONENTS: Full-spectrum, professional grow lights, highly efficient at 2.05 (umol/J), light intensity at 367 PPFD (μmol/m2/s) at 8in, CRI >90, CCT = 4000k, estimated lifespan 50,000 hrs, for all stages of plant growth. Sicce Syncra Silent 1.5 pump, with a 3+2 year manufacturer's warranty. Oxford D600 tent material, with highly reflective interior panels, prevents light seepage, keeping your living space dark. Aerospring systems are manufactured in Singapore to strict quality assurance.
SUPPORT & COMMUNITY: We pride ourselves on supporting growers. Our mission as a small, hands-on company is to empower people to take back control over their food – to reconnect with it and truly experience the joy of growing their own food, right at home. We are ourselves growers and urban farmers, and we want to pass on our positive experiences and knowledge to you. Aerospring owners get exclusive access to our online community, for growing tips, grow guides, troubleshooting and guidance.
IN THE BOX: Your Aerospring Indoor System includes vertical pole, metal frame and wheelbase, Oxford D600 tent, 6 x 25W LED bars, Sicce Syncra Silent 1.5 pump with 20′ power cable, exhaust fan, 2 smart WiFi, digital hygrometer, 1L set Aerospring Hexgrow (A&B) nutrients, 27 Grodan Rockwool cubes, 27 Grow cups. Warranty: 12 month manufacturer's defect warranty on all parts; 24 months on LED grow lights; and 3+2 year manufacturer's warranty on Sicce Syncra Silent 1.5 pump. Seedlings not included.