TheBudGrower – Complete Solution – 150W HPS Grow Light – 24″x24″x60″ Hydroponic 1680D Canvas Tent Mylar Interior – Nutrient Enriched Cali Super Soil – All-in-One Indoor Grow Kit – Premium Ventilation
$709.99
Description
Price: $709.99 - $649.95
(as of Apr 18, 2023 02:32:57 UTC – Details)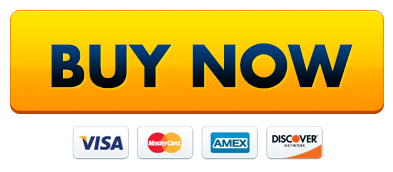 Product Description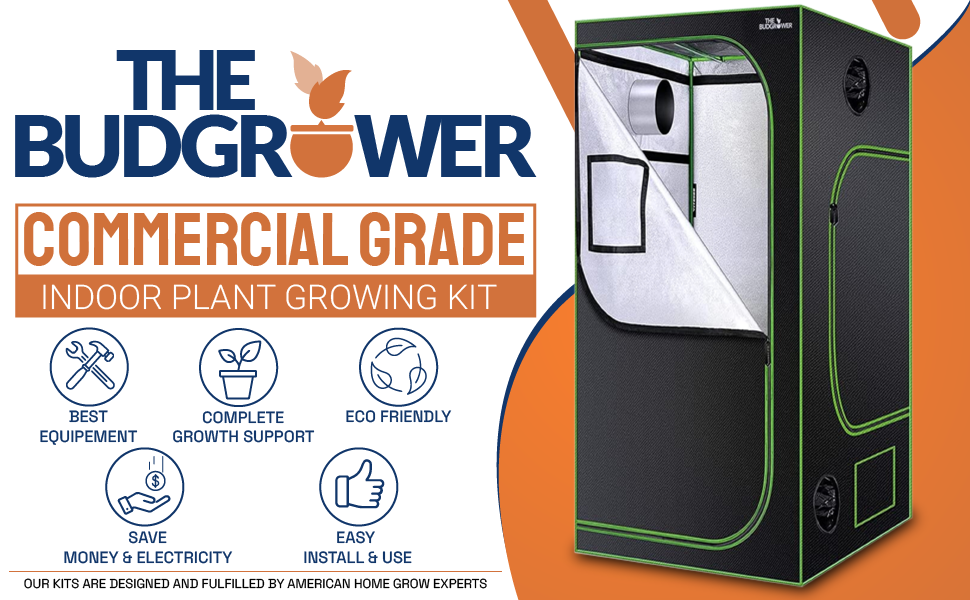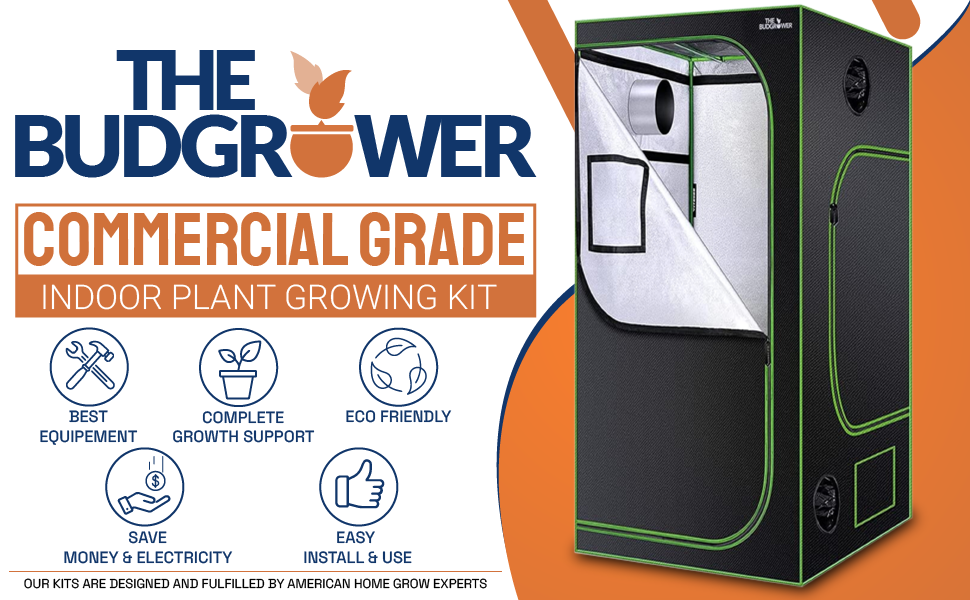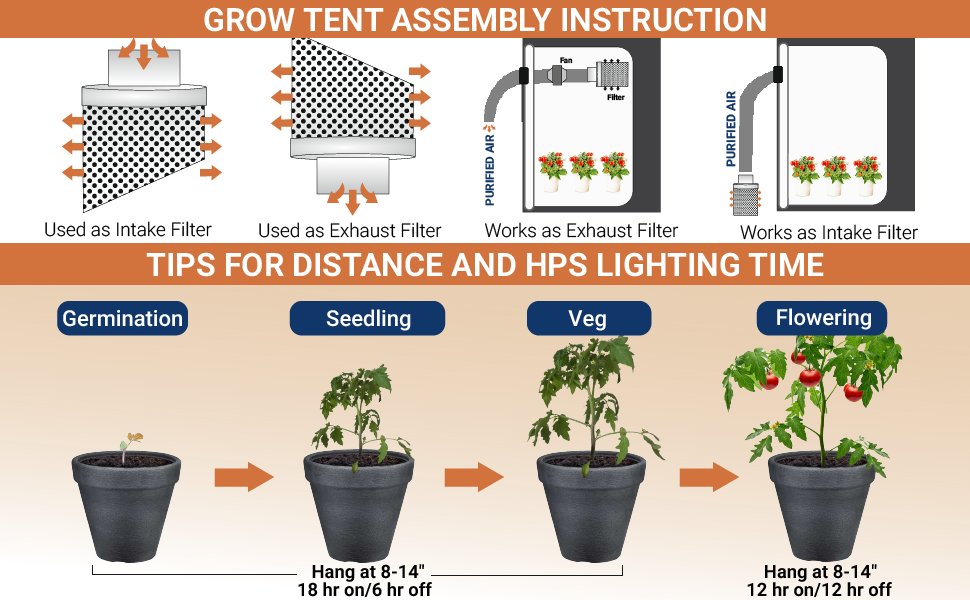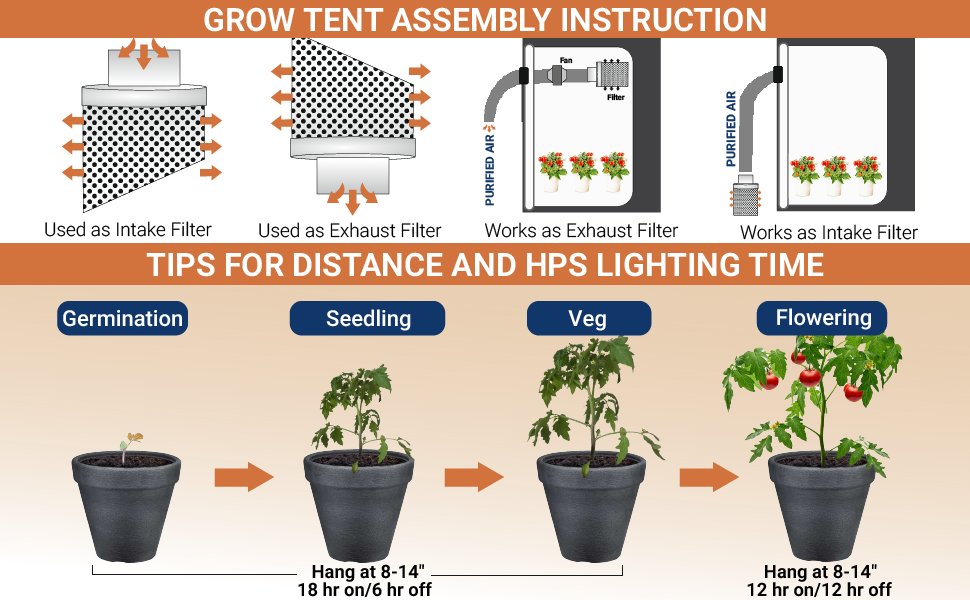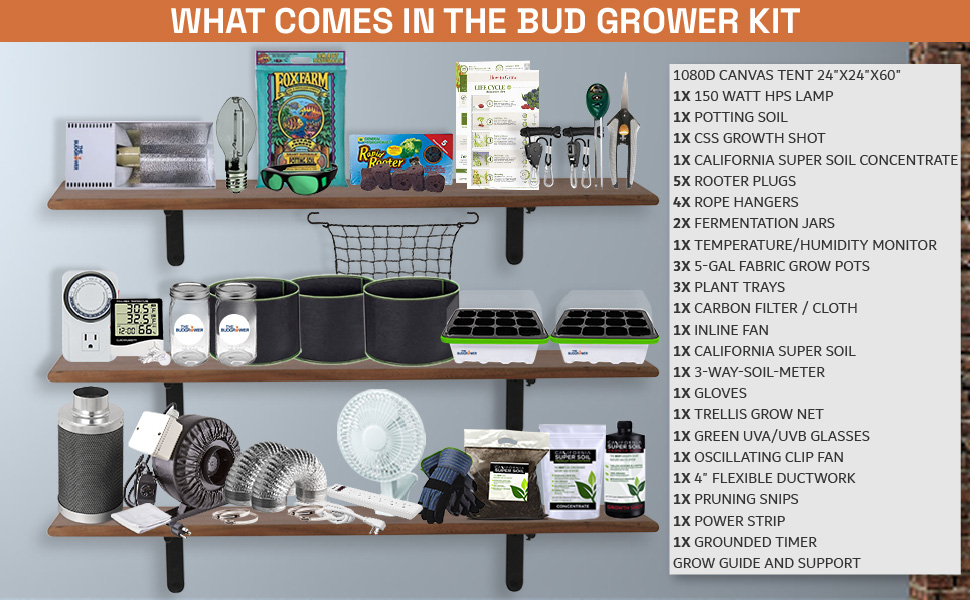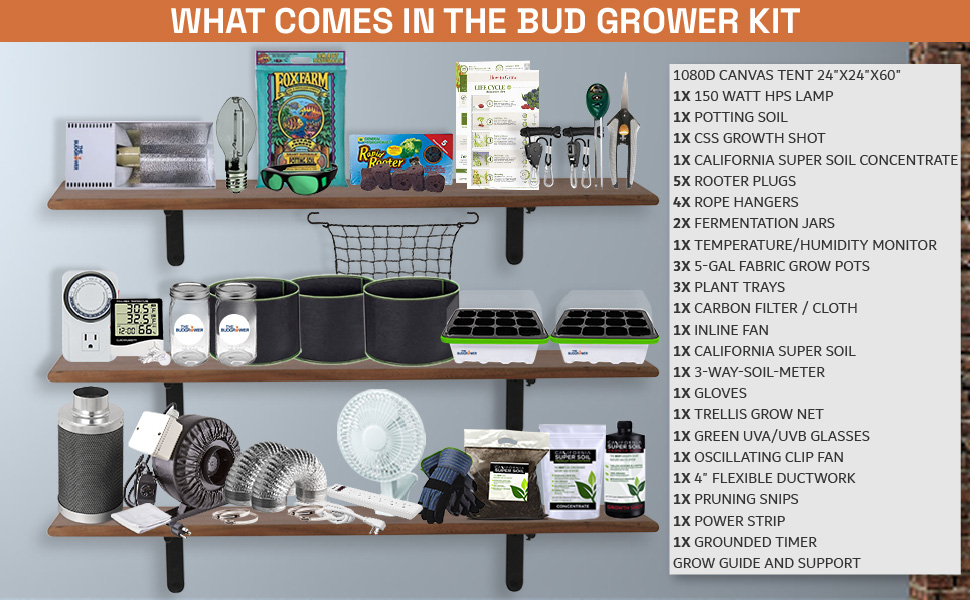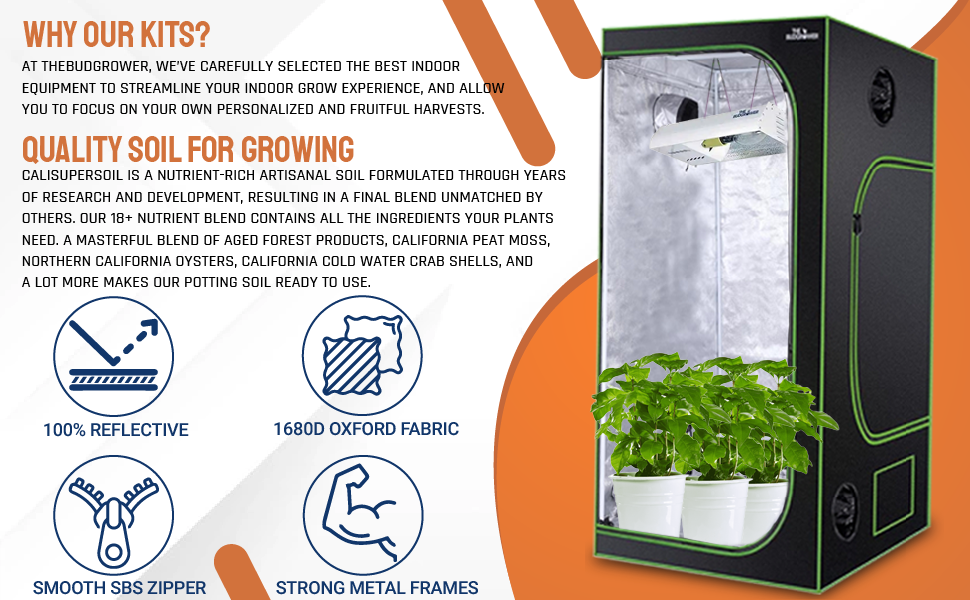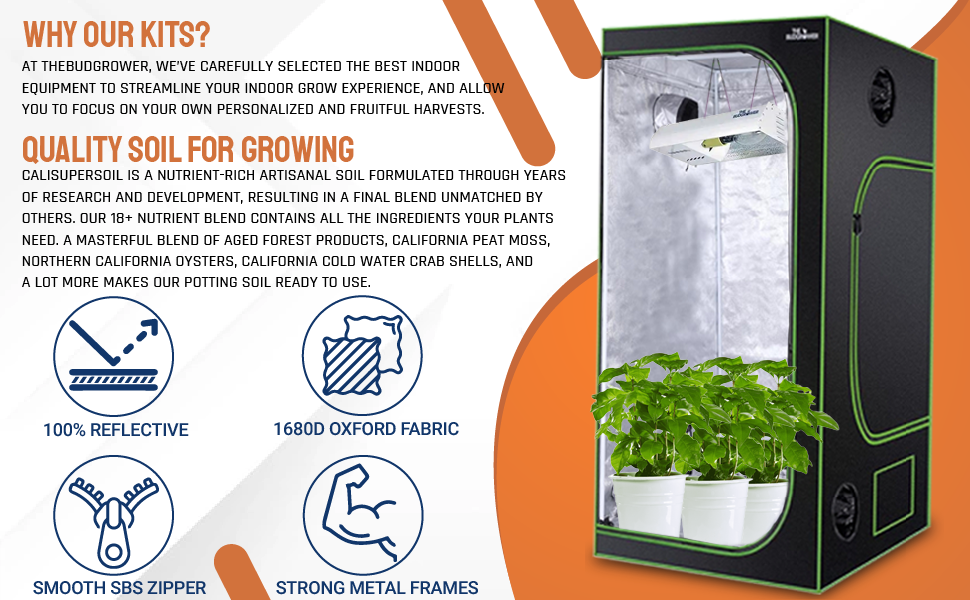 The Industry's MOST DURABLE GROW TENT – Heavy duty1680D Oxford cloth exterior makes this tent extremely durable; stitching for strength and light protection works to keep in 99% of all light and reduces smell. Our sturdy steel frame can hold up to a whopping 250 lbs! Plenty of openings for fans/ vents/ electrical cords; removable viewing mesh screen for viewing & removing humidity; bottom tray prevents water leakage on the floor and keep tent stay clean.
MONEY & ENERGY SAVING COMPLETE HOME GROW TENT KIT – Our all-in-one home grow kit provides more than what the competitors offer as well as save you time and money. The results come from years of research and development that is always expanding to be able to help first time and beginner growers through the growers' journey.
SUPERIOR CARBON FILTRATION SYSTEM – Eliminates 98.5% of all unwanted odors. Powerful fan moves air speeds up to 2550 RPM. Australian Virgin Charcoal for odorless indoor cultivation.
LIVING SOIL TECHNOLOGY! Our concentrate is fermented, allowing microbes to begin breaking down amendments into forms that can be absorbed by your plants. Multiple scientific studies have shown these microbes increase plant uptake of vital nutrients, such as phosphorus, and improve soil aggregation. This regulation also helps prevent any potential nutrient burn to your plant!
CALIFORNIA GROWING EXPERTS! WE OFFER A WORRY-FREE PURCHASE AND PROVIDE REAL SUPPORT! High-quality grow kit from a US supplier: You get what you pay for without compromising quality. Our competitors will gladly sell you hardware without soils or educational material. The Bud Grower is a dedicated group of professional growers that provides EVERYTHING needed for your home grow and encourages beginner growers to reach out to us so we can help you through every step of the journey.