VEVOR Grow Tent, 96″ x 96″ x 80″ Hydroponics Mylar Grow Room with Observation Windows and Removable Floor Tray, 100% Lightproof Big Grow Closet for Indoor Plants Growing – 8'x8′ Reflective Plant Tent
$279.00
Description
Price: $279.00
(as of Apr 18, 2023 23:18:16 UTC – Details)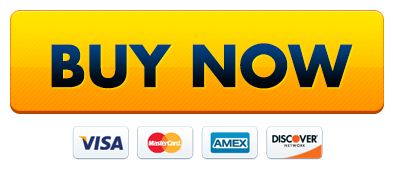 key Features
Durable & Lightproof Material
The outer layer of the tent is made of thick 600D Oxford cloth, high-density and tear-proof; the inner layer adopts aluminum foil and mylar fiber. The high-quality layered tent cover can prevent all lights from escaping and boost plants growth.
Observation & Ventilation
Peek through 2 transparent PVC windows without disturbing your set-up, multiple ventilation openings for fans, ducting and cables, extra bottom openings for maximum ventilation needs.
Powder-Coated Steel Frame
The grow tent frame is composed of 20 steel poles and 12 engineering nylon joints, sturdy and corrosion-proof. Furthermore, the top of the tent is equipped with 6 support bars for hanging lighting equipment.
Considerate Details
All doors and connections are designed with durable ABS zippers. A removable floor tray reduces your daily cleaning burdens. Two filter straps are also included, and a mesh bag for storing tools.
Full Assembly Kit
No need to worry, installation will feel like a breeze. Every pole is labeled clearly, and detailed assembly instruction is provided. You can complete the installation in half an hour; no tools are required.
Versatile Uses
Our grow tent can be used to create a 100% lightproof high-efficiency ecosystem for cultivating various plants, including herbs, vegetables, flowers, and more.
Specifications
Model: MHGT-9008
Color: Black
Cover Material: 600D Oxford Cloth, Mylar, Aluminum Foil
Frame Material: Steel, Engineering Nylon
13 in Ventilation Opening Quantity: 6
5.3 in Ventilation Opening Quantity: 4
14.2 x 6.3 in Window Quantity: 6
Tent Dimension: 96x 96 x 80 in/243.8 x 243.8 x 203.2 cm
Weight: 70.55 lbs/32 kg
Package Content
1 x Grow Tent Cover
6 x Hanging Bars
2 x Filter Straps
1 x Floor Tray
1 x Installation Manual

Convenient Observation & Ventilation: Our hydroponics mylar grow tent is designed with transparent PVC windows with velcro block patches, so that plants can be observed at any time. There are multiple openings for fans, ducting, and cables to achieve maximum ventilation needs.
Considerate Designs: All connecting points and doors in the tent adopt imported durable and wear-proof ABS zippers. A detachable aluminum foil floor tray aids you in cleaning the garbage. In addition, there are 6 supporting bars on top of the tent for hanging illumination equipment and tools. A mesh bag is included for storing your gardening tools.
Easy Installation: The indoor grow tent's frame is comprised of 20 high density steel poles and 12 nylon joints. A light green powder paint is used as a coating to finish the corrosion-resistant steel poles; each is labeled clearly for installation. You can assemble the tent in half an hour according to the instructions, and no tools required.
Ample Space for Various Use: The grow closet has an 8′ x 8′ use area, spacious enough for you to cultivate plenty of plants, such as herbs, vegetables, and flowers, etc. Ideal for professional and amateur growers alike.