Hejiko Air Purifiers for Home Large Room,1200 sq ft, 5 Stage Filtration System, H13 True HEPA with Washable Filter, Remove 99.97% Allergens, Dust, Pet Hair, Pollen, Smoke, Air Quality Sensor, 20dB
$149.99
Description
Price: $149.99 - $124.99
(as of Apr 19, 2023 10:35:22 UTC – Details)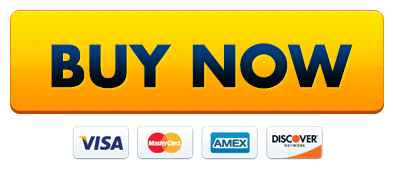 From the brand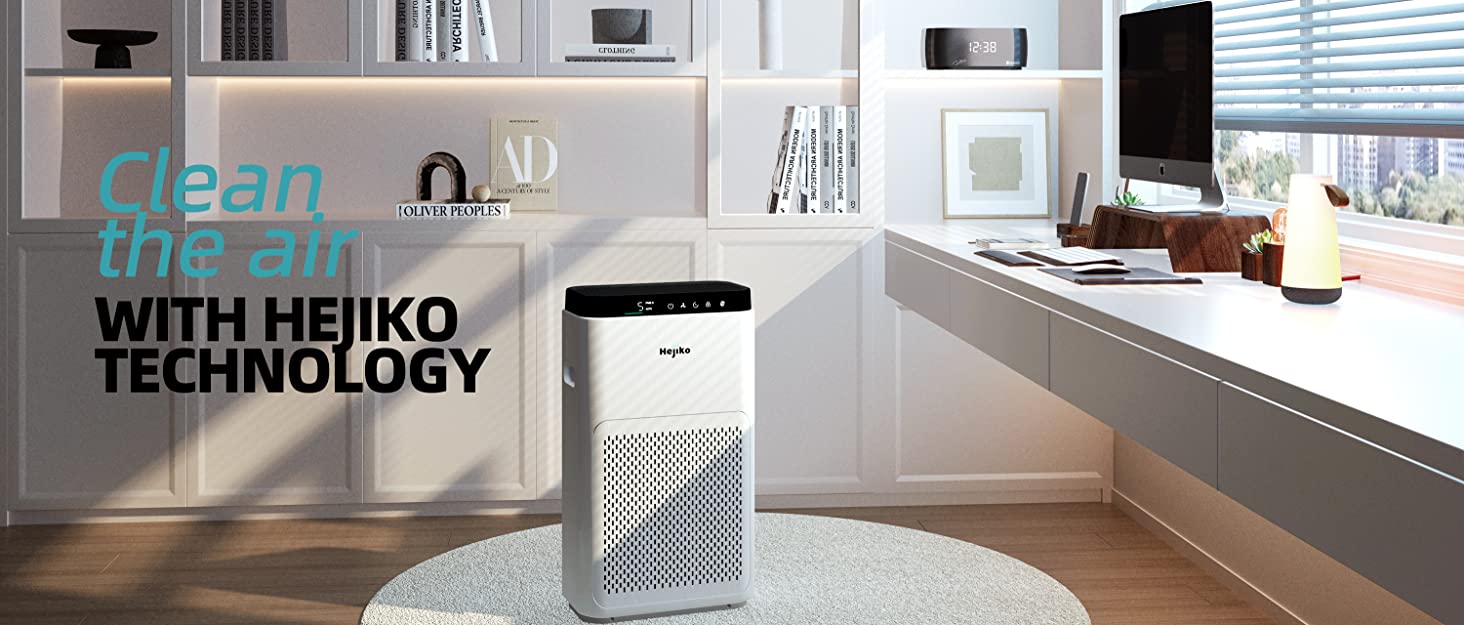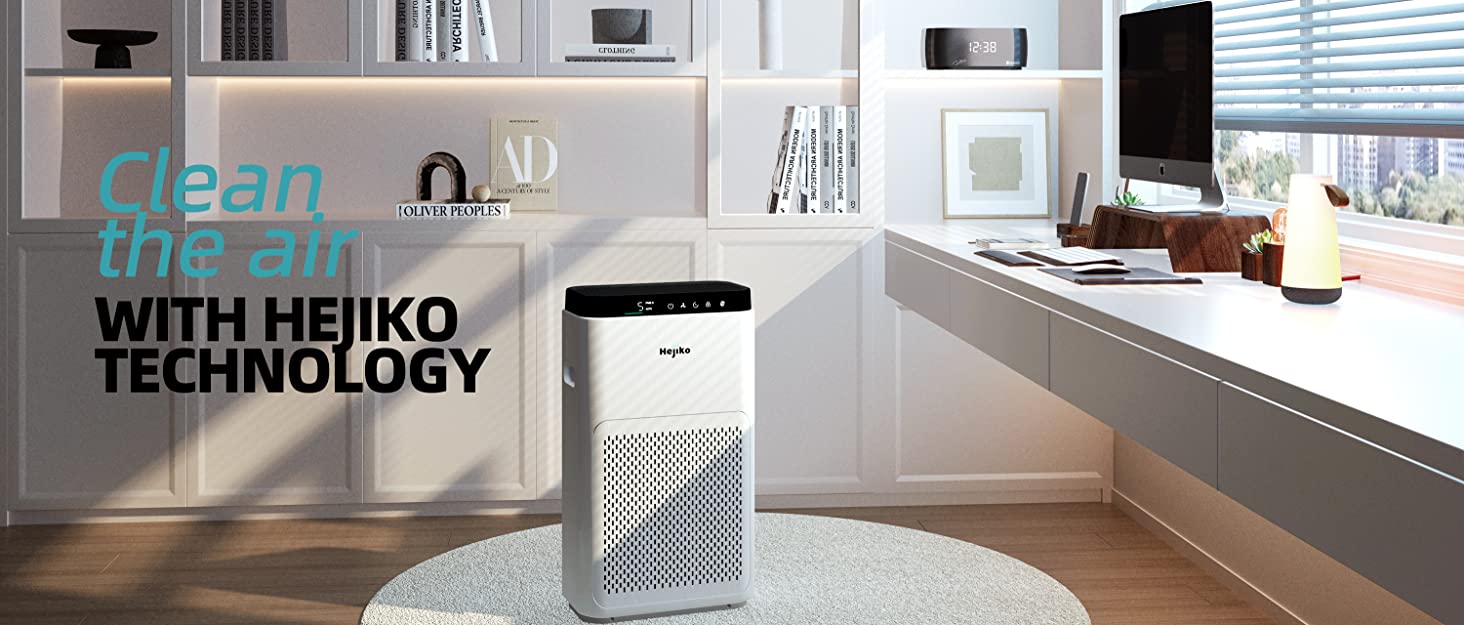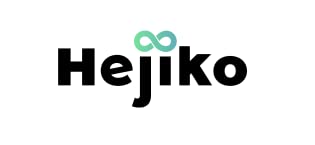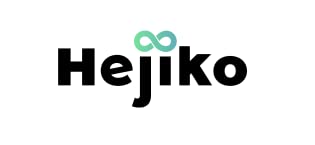 Hejiko is an air quality technology company empowering individuals, organizations, and communities to breathe clean air. Our products were engineered with top-quality H13 True HEPA filters, which capture 99.97% of air pollutants small to 0.3 micron. We provide high-performance air purifiers that can help you to create safer, healthier living and working spaces.
Hot Sale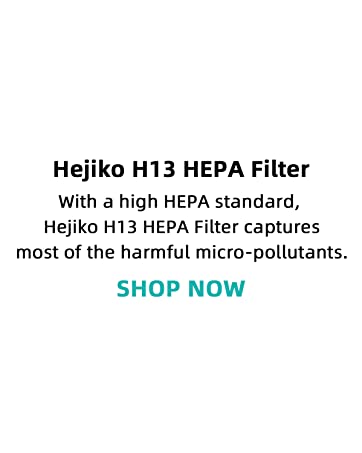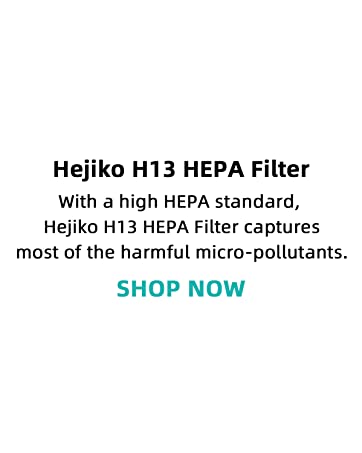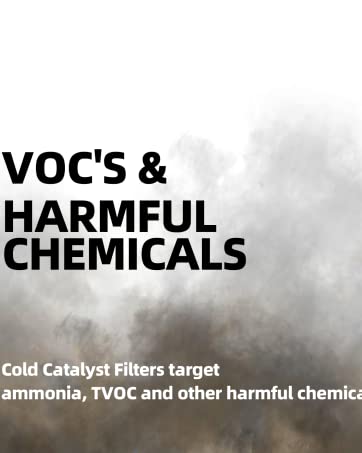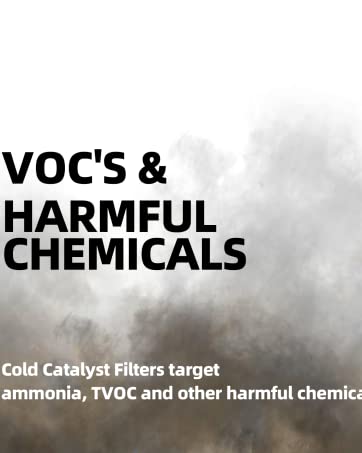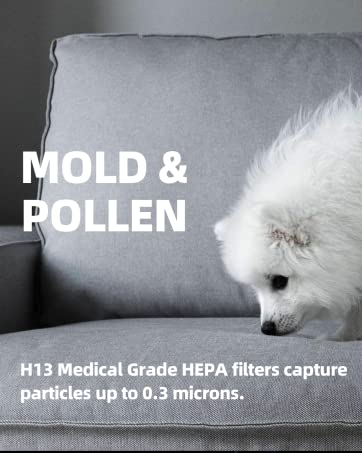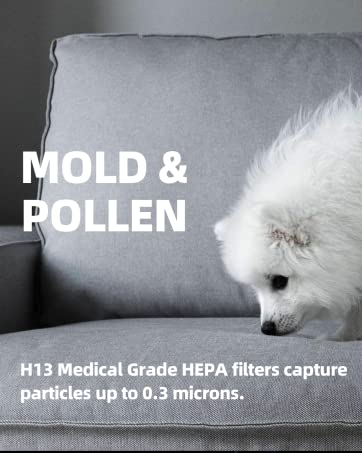 HEPA Air Purifier for Home Large Room: With CADR 130CFM/220m³/h, Hejiko air cleaners for home clean a room up to 300 sq ft within 18 minutes, 496 sq ft within 30 minutes, and 1000 sq ft within 1 hour at high speed. This H13 true HEPA filter air purifier large room is perfect for your house, living rooms, bedrooms, offices, kitchens, and apartments. CARB-certified standard air purifier.
Smart Air Quality Sensor: Supported by a built-in smoke and odor sensor, Hejiko HJ-H23 smart home air purifiers for pets is a smart odor eliminator. It can detect surrounding air quality instantly and displays changes in air quality index and color-coded air quality levels, the smart air purifier can adjust the wind speed according to surrounding air quality.
Quiet Sleep Mode & 3 Wind Speed & Timer: Choose sleep mode of the air purifiers for bedroom at night, noise level low to a near-silent 20db ensures you enjoy a good night. More often, it's more like white noise. This home HEPA air purifier large room with 4 wind speed levels (sleep mode, low, medium and high). The Timer function helps you set 1-8h timer for saving energy.
Reliable Air Cleaners: The child lock function of Hejiko air cleaners for home is so safe for families that have children and pets. The Filter replacement indicator reminds you of the time that you need to replace the filter(We commend replacing your filters every 2-3 months to maximize the performance) Search for B09CTL7TGR for replacement filters.