PH Meter, TDS PPM Meter, Soil PH Tester, PH/EC Digital Kit, 3 Pack
$20.99
Description
Price: $20.99 - $19.85
(as of Apr 18, 2023 19:58:45 UTC – Details)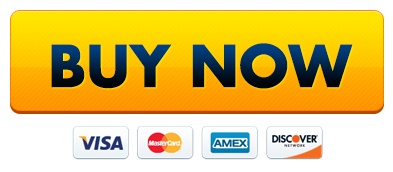 Product Description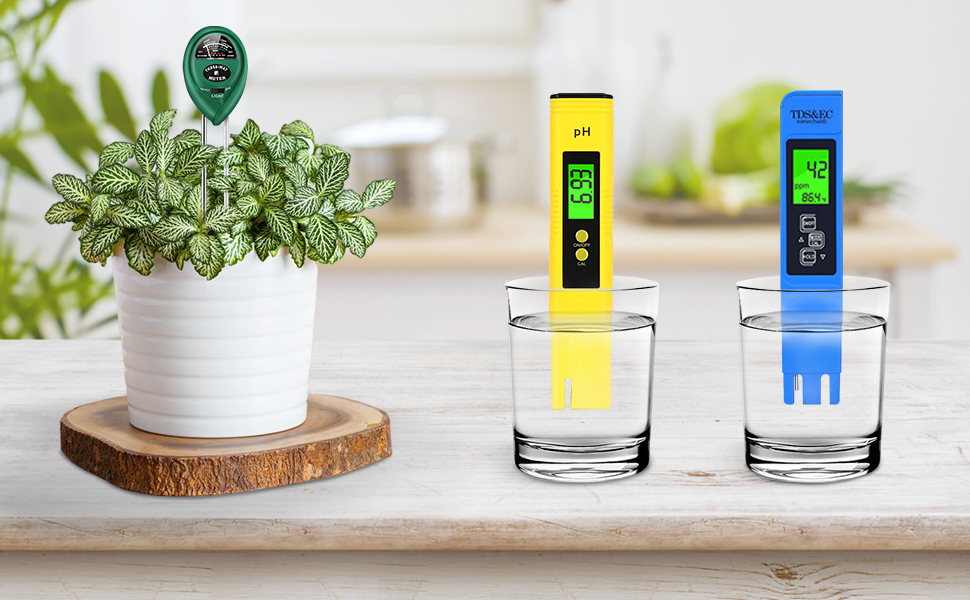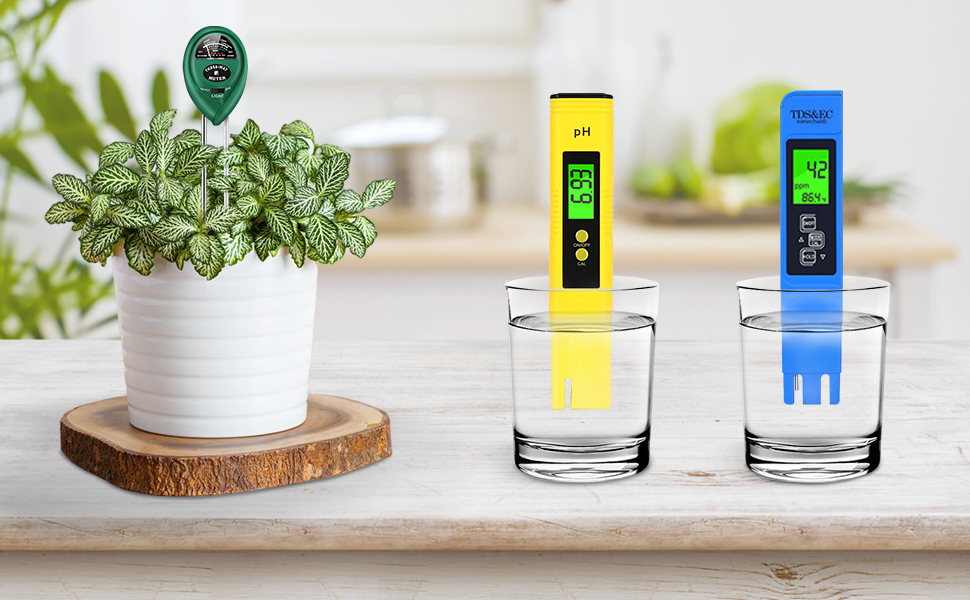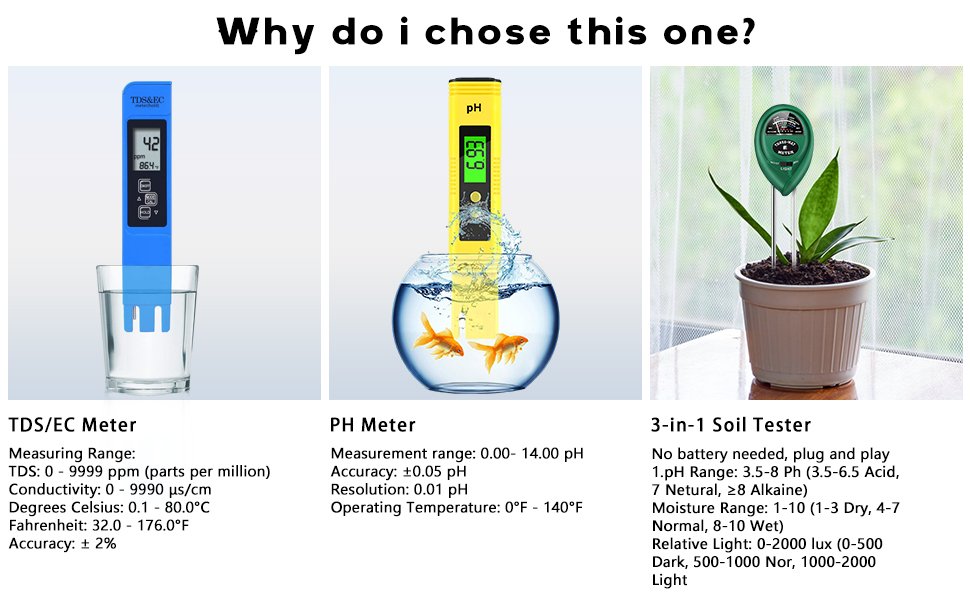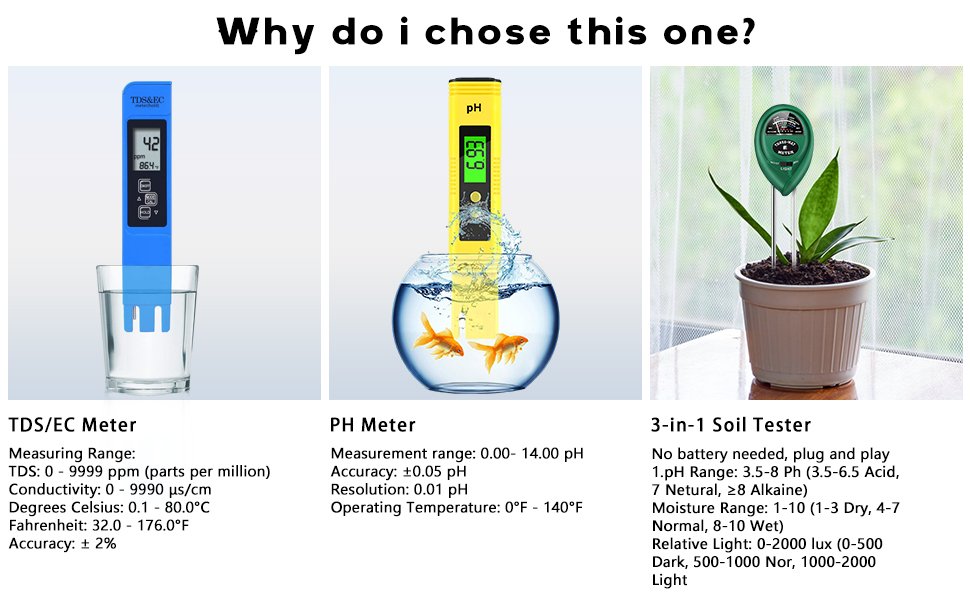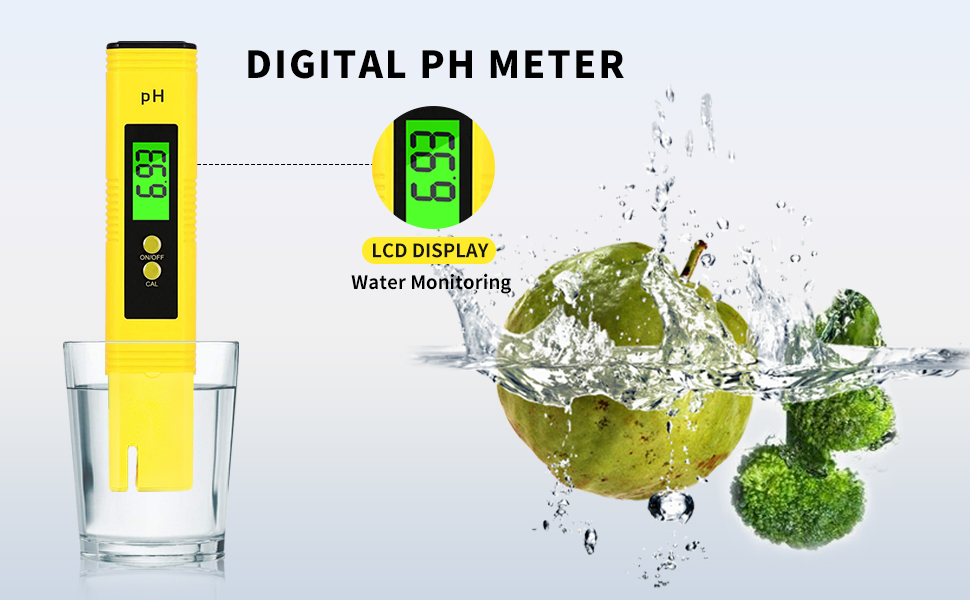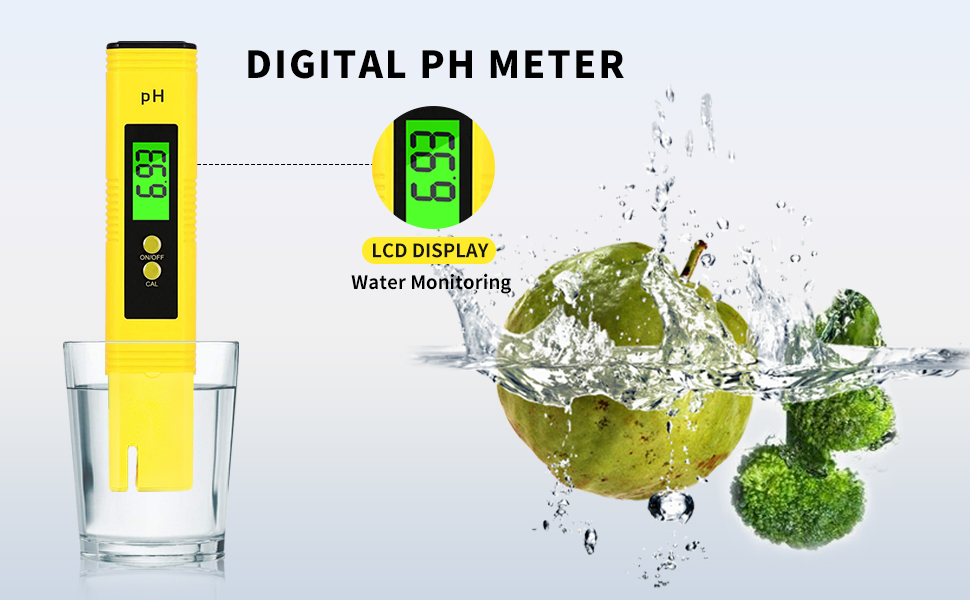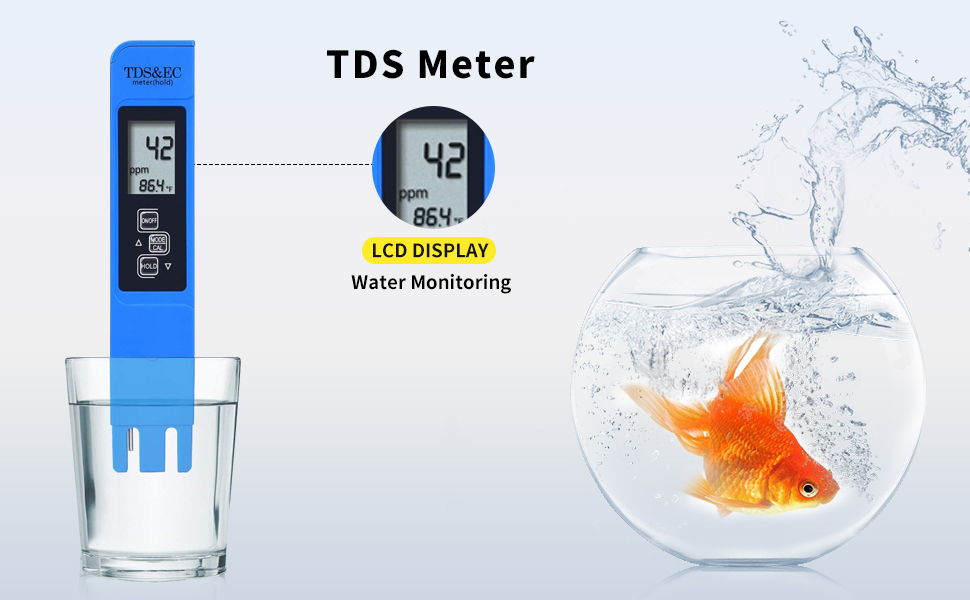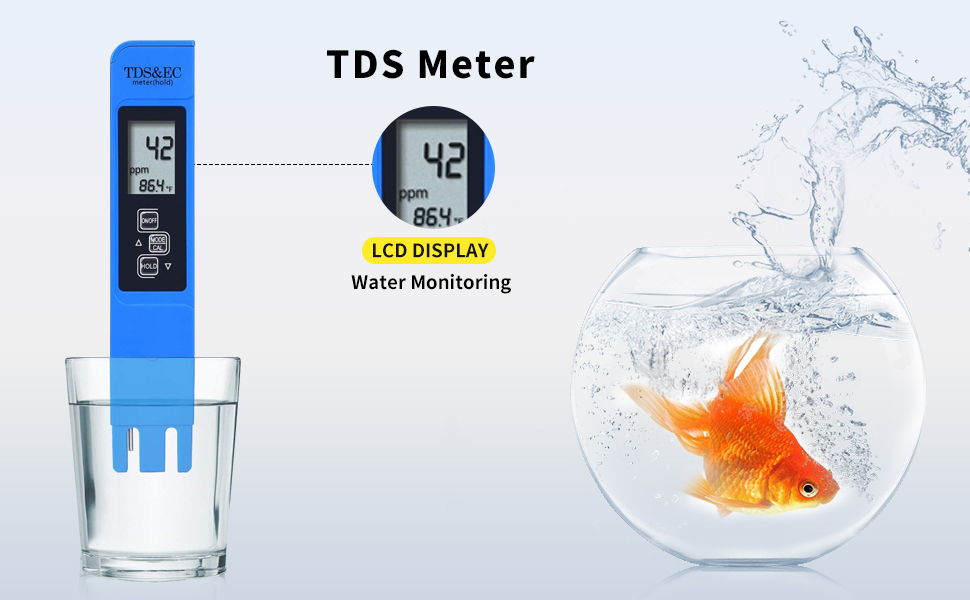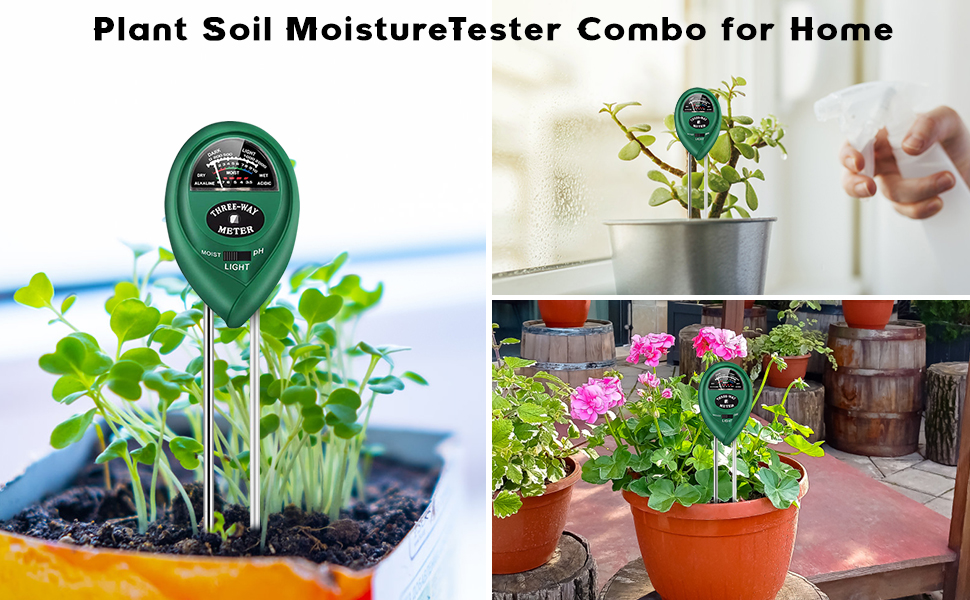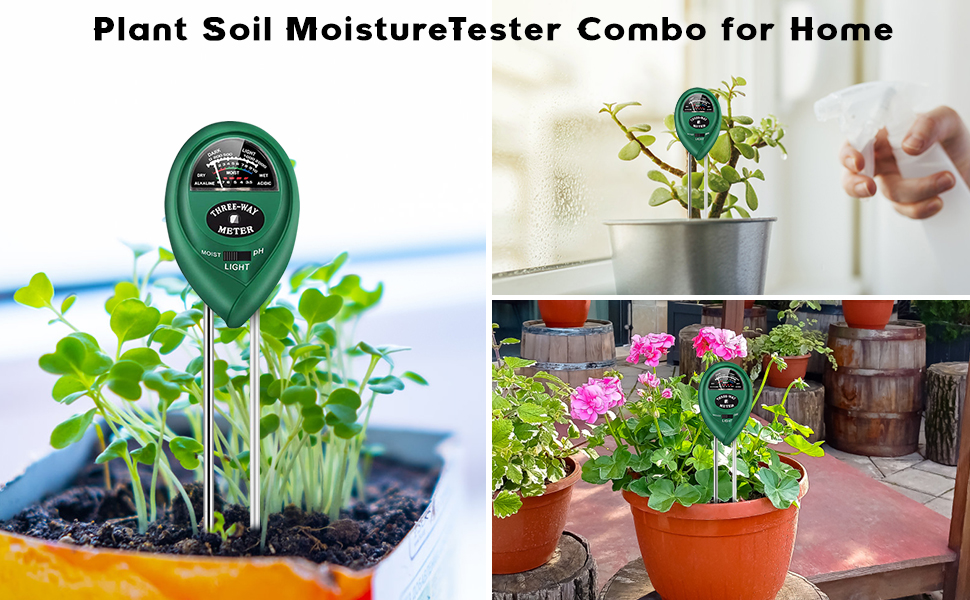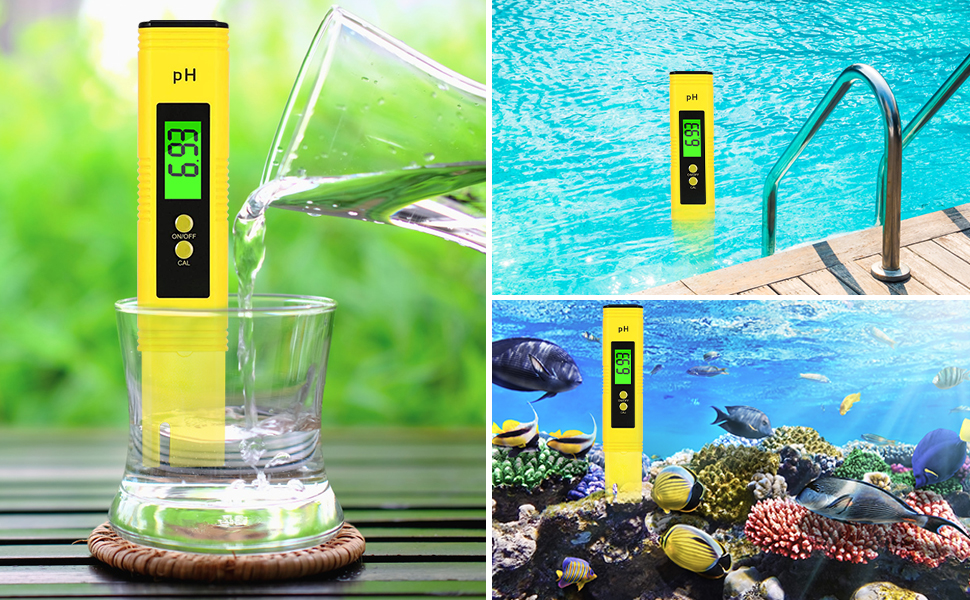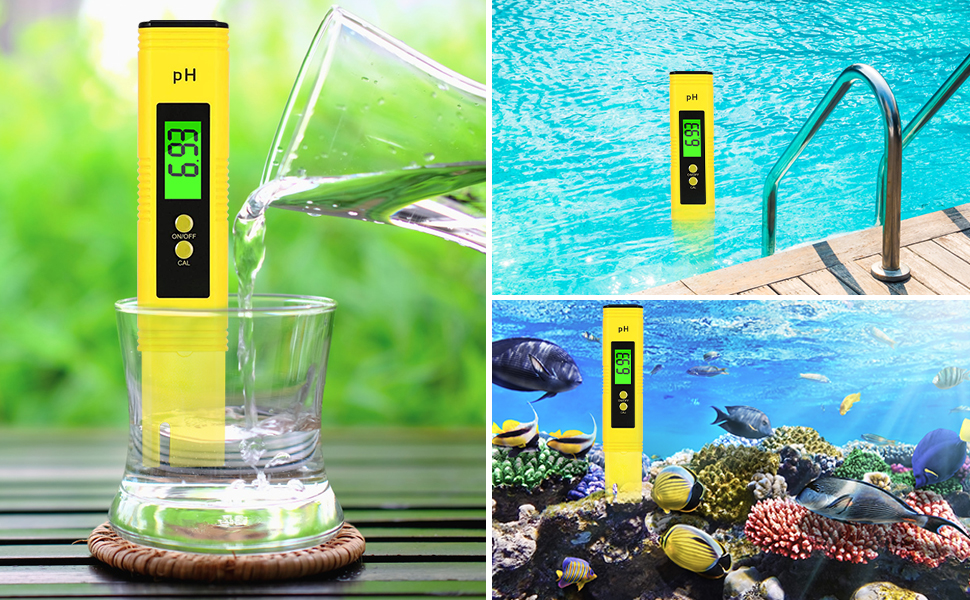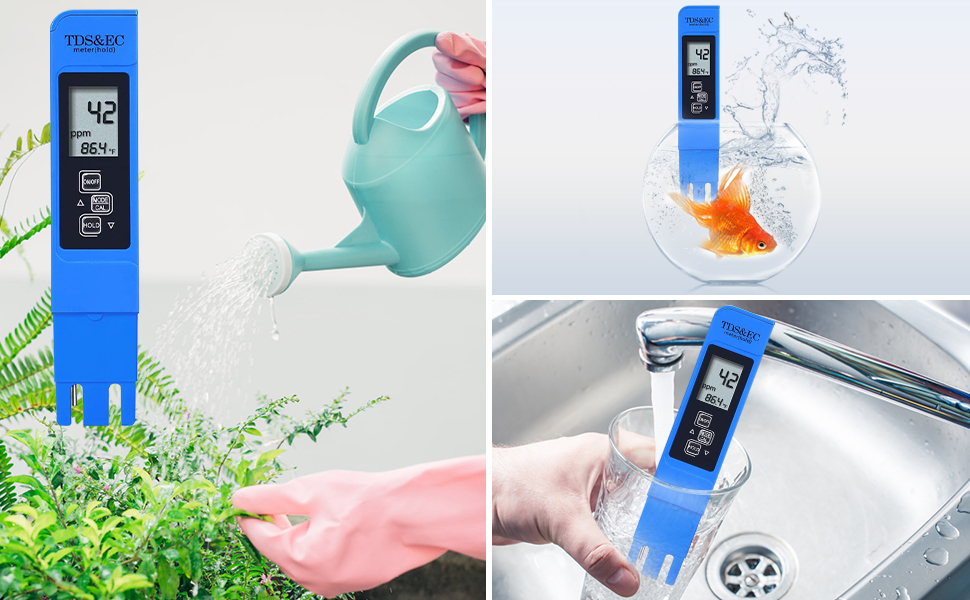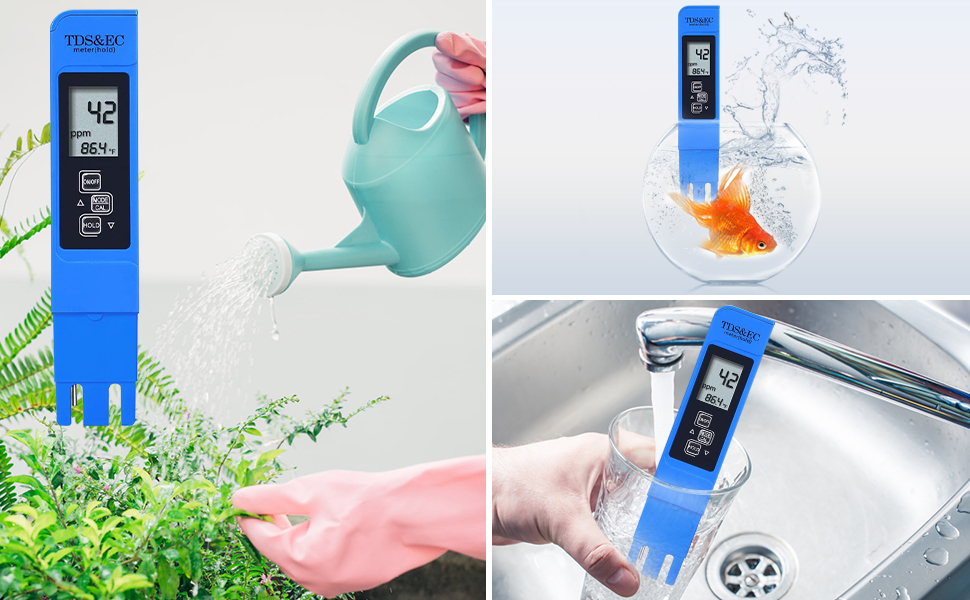 Package Dimensions ‏ : ‎ 14.41 x 6.22 x 2.72 inches; 9.14 Ounces
Date First Available ‏ : ‎ January 5, 2021
Manufacturer ‏ : ‎ Extenuating Threads
ASIN ‏ : ‎ B08S2YS52F
Functions – The digital pH pen is equipped with auto temperature compensation function. TDS meter has lock & auto shut off function(Kindly remind : This meter can't test sea water.). Pushing the button, it can display the data about water purity level on the screen in PPM (parts per million). The soil meter can test soil pH to help you control the PH level in soil. (Note: this tester is designed for testing soil ONLY.)
Accurate & reliable – these testers can test quickly and accurately within ±0.01 pH. It only takes a few seconds to show accurate and stable reading for the result to appear on screen.
Easy to use – ph tester and TDS meter have sensitive electrode sensor ,simply press "ON". It only takes a few seconds for your result to appear the data on screen. Soil test kit just need to insert the probes into the soil about 4-6 inches, and wait for about 10 seconds to read the intuitive data. No battery required.
Widely application – these meters are designed small and convenient. PH meter and TD&EC meter can test pH balance, ideal for testing drinking water, swimming pools, aquarium, spas, hydroponics, food and more. Soil tester is applicable to plants, garden, lawn and farm such as rice/vegetables/flowers etc.