APEC Water Systems ROES-50 Essence Series Top Tier 5-Stage Certified Ultra Safe Reverse Osmosis Drinking Water Filter System , White
$260.00
Description
Price: $260.00 - $199.00
(as of Apr 18, 2023 19:33:34 UTC – Details)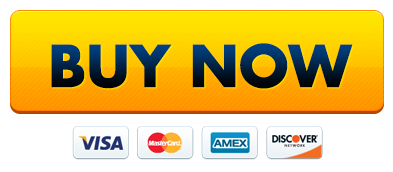 Enjoy unlimited ultra-fresh, clean, great tasting water right at home for the best quality water for cooking and making delicious coffee, ice. Save money, time, and hassle of buying costly, bottled water and live healthier with ultra-safe water that is contaminant free. The ROES-50 reverse osmosis system has been tested and certified to the highest standard in the industry- WQA gold seal to deliver the highest quality clean, filtered drinking water at an affordable price. This complete 5-stage water filter system is made from high caliber components to offer exceptional contaminant rejection rates and long-lasting, reliable performance. Designed engineered and assemble in the USA by leading reverse osmosis manufacturer APEC Water Systems, the ROES-50 is an affordable workhorse with a proven lineage of success in water filtration. to remove up to 99% of all contaminants, such as chlorine, taste, odor, toxic fluoride, arsenic, lead, and chromium. This efficient and productive or system will provide your family with trouble-free, high quality drinking water for many years to come. APEC has 20 years of successful experience in creating the finest water filtration systems from our California facility. All APEC reverse osmosis systems are designed, engineered, assembled, and tested in-house using high-quality parts to ensure that a trouble-free system arrives at your door. Our superior engineering, design expertise, and attention to details have earned our products the distinction of being the most durable water-filtration systems on the market.
Is Discontinued By Manufacturer ‏ : ‎ No
Product Dimensions ‏ : ‎ 16 x 5.25 x 17.5 inches; 25 Pounds
Item model number ‏ : ‎ ROES-50
Date First Available ‏ : ‎ February 13, 2014
Manufacturer ‏ : ‎ APEC Water Systems
ASIN ‏ : ‎ B00I0ZGOZM
Country of Origin ‏ : ‎ USA
Domestic Shipping: Item can be shipped within U.S. International Shipping: This item is not eligible for international shipping. Learn More
Premium long-lasting filters remove up to 99% of contaminants such as chlorine, taste, odor, VOCs, as well as toxic fluoride, arsenic, lead, nitrates, heavy metals and 1000+ contaminants. Max Total Dissolved Solids – 2000 ppm. Feed Water Pressure 40-85 psi
America's No.1 rated water filter brand with 20 years of success guaranteeing trouble free, noise-free system for long lasting, dependable, pure drinking water. 2 year extended manufacturer warranty is available upon registration
System comes with 100% lead-free designer faucet, plus certified JG food grade tubing and parts to provide safe, contamination-free pure water. Pipe Size: 1/4 inches.
High quality leak-free quick connect fittings require no extra lock clips to seal leak – not relying on water leak detector to protect your home like other brands. Comes with all parts and industry's best instructions and videos for an easy DIY experience.
Assembled in USA to guarantee water safety & your health.
Only technology to remove up to 99% of contaminants including arsenic, chlorine, lead, fluoride, heavy metals, bacteria, virus and 1000+ contaminants.