24 Hour Plug-in Mechanical Timer Programmable Indoor Grounded for Aquarium Grow Light Hydroponics Pets Christmas String Lights Home Kitchen Office Appliances, UL Listed 125VAC,60Hz,1725W,15A,1Pack
$9.99
Description
Price: $9.99
(as of Apr 18, 2023 04:10:16 UTC – Details)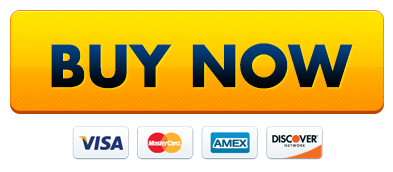 Timer helps to control the lighting equipments run in exact time to give plants the best growing environment. Suluxlight 24 hour timer is the perfect timing solution for your Hydroponics systems. With a 15 Amp capacity, it's easy to set to run your pumps, fans, etc. This timer was initially designed for gardening equipment, to control the accurate timing of lighting systems or odor scrubbing systems for plants.
Main Features
1. Safe and Easy to use
2. Each segment is15 minute period
3. The timer can also be overridden by manual Red Switch on the side
4. Compact and elegant design.
5. lightweight
6. Simple and effective
Parameter Theory:
Mechanical Usage:Timer Switch
Max. Current: 16A
Max. Voltage: 120V/AC
Power:1725 W
Max Setting Time:24 hours
Min Setting Time: 15 mins
Outlet: 15 minute on/off
Color: White
suitable for application Used to control the time required to open and related appliances, such as: water dispenser, water heaters, air conditioners, rice cookers, advertising lighting Used to control the power length, Such as: electric bicycle battery, cell phone batteries, battery charging Off the electricity needs frequent occasions. Flower pigsty, lawn sprinkler intermittent, periodic aeration tank filter, water fountains.
Is Discontinued By Manufacturer ‏ : ‎ No
Package Dimensions ‏ : ‎ 9 x 4.5 x 3.5 inches; 0.01 Ounces
Date First Available ‏ : ‎ September 13, 2016
Manufacturer ‏ : ‎ suluxlight
ASIN ‏ : ‎ B01M0F7L4L
SAVE ENERGY & MONEY: Our timer can be used to automate most small home appliances, lamps, lights sprinklers seasonal/ Decorative/ holiday & Christmas lighting ,fans, coffee machines, hydroponics, watering ,kitchen appliances, cell phone chargers, your heater and A/C, aquariums, and other electronics to help reduce energy and save money .
AUTOMATE YOUR HOME OR OFFICE: Turn on and off lamps, small appliances, Christmas trees, and other electrical devices with a handy timer.
VERSATILE&CUSTOMIZABLE: Each pin represents 15 minutes for added customization. Set up to as many as 96 ON/OFF programs to automate your home appliances. Timer can also be used as an interval timer. Pins UP means timer is OFF. Pins DOWN means timer is ON. Push red side switch to timer mode and enjoy the convenience.
SAFE & RELIABLE: Indoor use only,Our 3-prong, grounded timer outlet is UL listed and rigorously controlled for quality and safety. Rating: 125VAC, 60 Hz, 1725W, 15A Tungsten & Resistive, 1/2HP.