DUESI 12Pods Hydroponics Growing System, Upgrade Indoor Herb Garden 2.0 with Grow Light,Plants Germination Kit with Silent Pump,Automatic Timer,4.5L Large Leakproof Water Tank,Upto 19
$119.99
Description
Price: $119.99 - $79.98
(as of Apr 18, 2023 16:40:08 UTC – Details)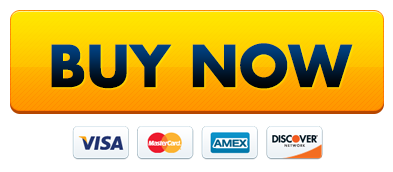 From the brand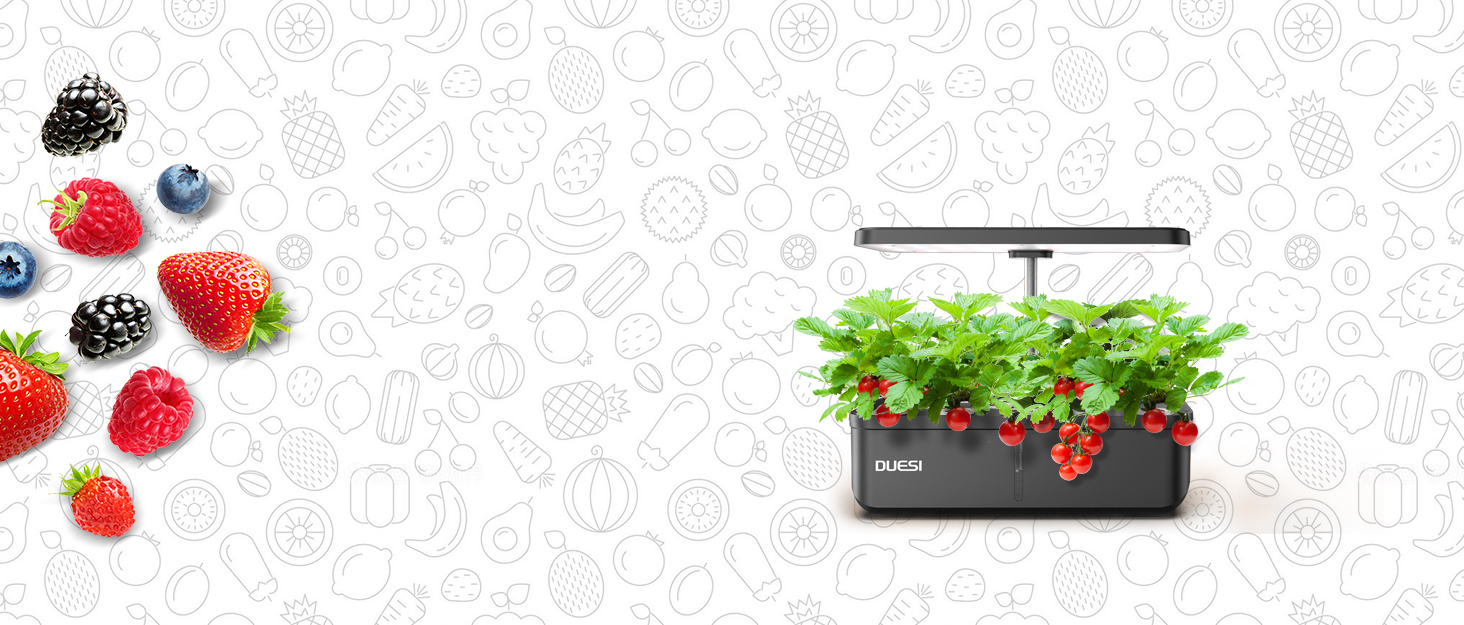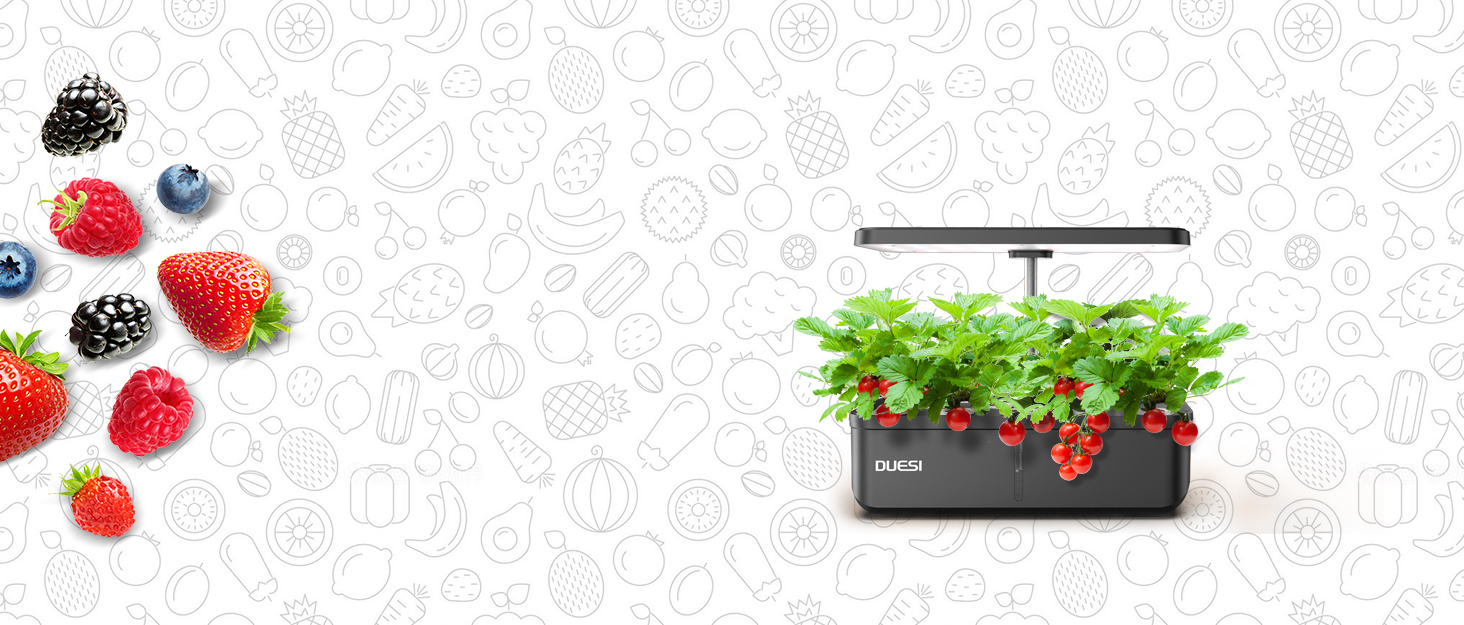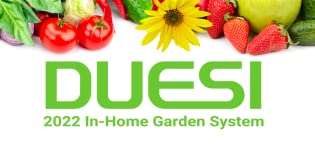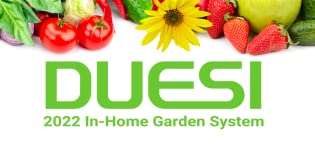 DUESI was built in 2018. Our brand purpose is to foster a connection between people and nature by growing vegetables, flowers, and fruits indoors, while learning by doing, which is a fun and engaging experience. Through years of planting research and planting experience from 10,000+ fans, we produced the latest hydroponics growing system in 2022, which includes scientific lighting, a stable circuit system, and humanized design.
DUESI Hydroponics Kits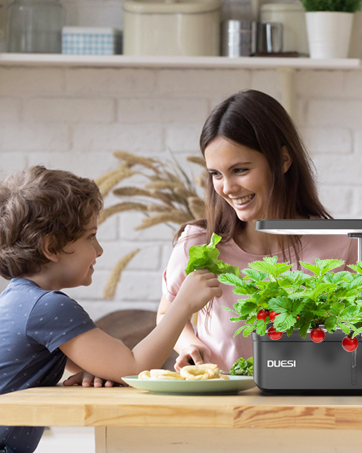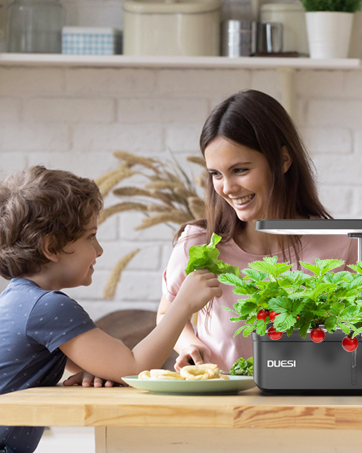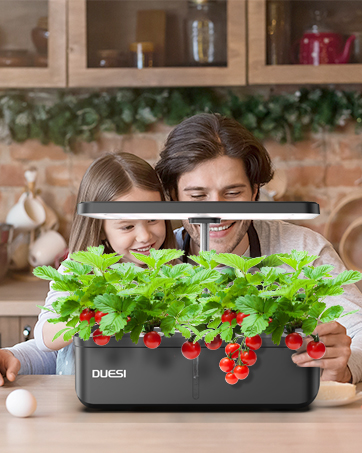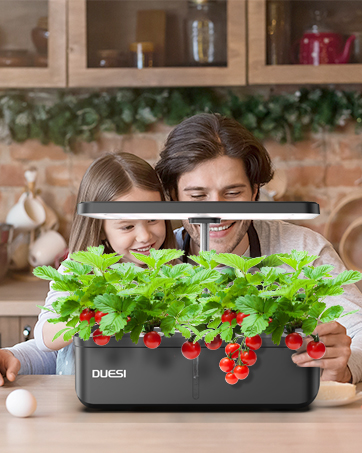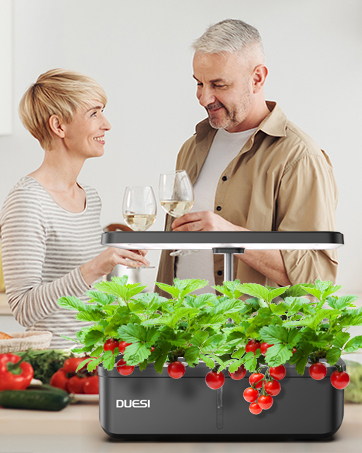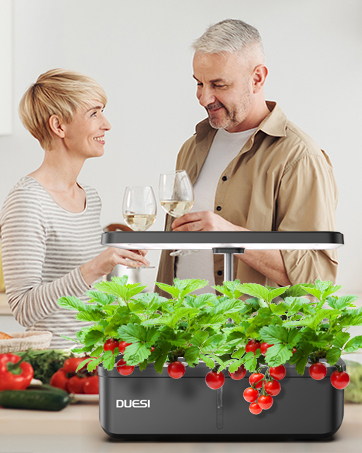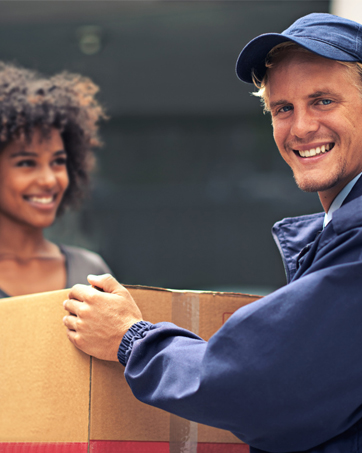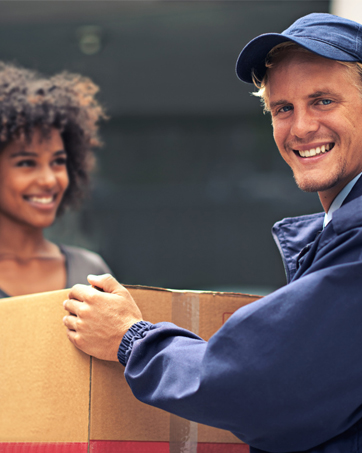 DUESI Logistics Services
The most intimate logistics service!
How many accessories are included? and Can I use it even if I have no planting experience?
The indoor garden includes the following:
* 12 pcs Grow Baskets/Domes/Sponges/Sticks/Labels
* 2 Bottles Plant Food
* 1 Charger
* 1 Manual
Seeds are not included.
The indoor herb garden kit is suitable for beginners. Buy the seeds you want to plant and plant it.
How to install and use this hydroponics growing system?
You can follow our manual in the package or watch our video guide for installation.
How long will the plant food in the package last?
Plant food in the package is enough for three months of planting.
🌱【MORE EFFICIENT WITH 12 PODS】DUESI Hydroponics Growing System ensures that your plants grow in a soil-free and pollution-free state. And the 12-pod design allows you to harvest 12 different plants at once! 36-Watt high-efficiency grow lights in your herb garden make your plants grow faster and stronger!
🌶️【TWO GROW MODES AND ADJUSTABLE HEIGHT】Features veggie and fruit/flower modes for different planting. The veggie mode will enhance the blue light to make the plants leafy, and the fruit mode will enhance the red light to make the plants flower and get fruit. As the plants grow high, you can adjust the height of the post to adapt to the growing height(19″ Maximum).
🌞【16H FULL SUNLIGHT EXPOSURE】Full spectrum smart lighting system is tuned to the specific needs of plants to maximize photosynthesis, 16 hours of timing lighting every day, resulting in rapid, natural growth and abundant harvests. The upgrade water pump equipped ensured the activity of water. (When you turn on the hydroponic light, please remember to select the vegetable mode or the flower mode, so that the plant light can be turned on and off regularly.)
🥒【FULL INDOOR HERB GARDEN KIT】Eqips with 1 AC adapter, 12pcs Containers, 12pcs Sponges, 12pcs Tags, 12pcs Covers, 12pcs support rods, 2 nutrient solutions; A nice gift to yourself, friends, parents, grandparents, children.【Seeds are not allowed in the package due to Amazon rules】
🎉【2.0 VERSION FEATURES】In response to feedback from 1.0 generation customers, we have upgraded the power supply configuration and water pump, which makes the system work more stably. At the same time, we also upgraded the waterbox, which eliminated the possibility of leakage.