BioSafe Systems ZeroTol HC, Broad Spectrum Algaecide, Bactericide, and Fungicide, Peroxyacetic Acid, Kills Mold, Single 6200-1, 1 Gallon, Case of 4
$139.37
Description
Price: $139.37
(as of Apr 19, 2023 18:50:00 UTC – Details)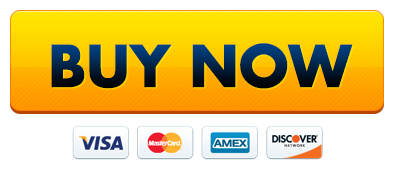 ZeroTol HC's specialized formulation partners well with existing pest management practices as an effective fungicide for disease control, protecting plants through colonization. OMRI-Listed for organic use. This broad-spectrum algaecide, bactericide, and fungicide is made with a highly effective combination of peroxyacetic acid and hydrogen peroxide that leaves no toxic residue.
GREENHOUSE AND ORNAMENTALS HARD SURFACES
Use ZeroTol HC to control algal, fungal, and slime forming bacterial growth on hard surfaces such as: glazing, plastic, pots, flats, trays, cutting tools, benches, work areas, walkways, floors, walls, fan blades, watering systems, coolers, storage rooms, structures, and equipment. A clean environment reduces the risk of cross-contamination of insect pests and plant pathogens that thrive in organic matter and algae.
FOLIAR TREATMENTS
Use ZeroTol HC to prevent, treat, and control plant diseases on all flowering plants, ornamentals, house plants, vegetable, berry and fruit plants, trees, shrubs, and lawns. ZeroTol HC is ideal to control and suppress diseases like downy mildew, powdery mildew, leaf blight, and Anthracnose.
HYDROPONICS AND AQUAPONICS*
Treat hydroponic and aquaponic growing systems to control waterborne pathogens such as Pythium and Fusarium. ZeroTol HC helps reduce algae and biofilm in water lines and systems, helping to keep your system cleaner for longer.
TURF AND LANDSCAPE
Treat turf in well-established lawns to prevent the development and spread of disease and algae. Control landscape, tree, and shrub diseases such as powdery mildew. *Not registered for use in California
NO HARSH CHEMICALS: ZeroTol HC kills fungus and algae without the use of copper or other harsh chemicals. This environmentally friendly acid-based solution leaves no harmful residue so you can have peace of mind using it around kids, pets, and wildlife.
KILLS PLANT PATHOGENS ON CONTACT: Protect your plants and crops with this fungicide that kills plant diseases on contact. It also helps control waterborne pathogens such as Pythium and Fusarium*.
IMPROVES PLANT HEALTH: ZeroTol HC helps improve overall plant health by promoting stronger roots and stems. It can be used on ornamentals in the landscape, houseplants, vegetables, berries, herbs, edible and flowering plants.
MULTIPLE USES: Home, hobby, and small hydroponic growers can use ZeroTol HC to control plant diseases on ornamentals in the landscape, houseplants, vegetables, berries, herbs, and other edible plants. This clean chemistry offers a sustainable approach to plant health