NSI TORK 602b Mechanical Outdoor Plug-in Timer, 2 Outlets, Grounded/Outdoor Lighting Timer 15-Amp 24-Hour Mechanical Plug-In General Purpose Timer with 6 1/2-Inch Cord – Multiple On/Off Settings
$20.00
Description
Price: $20.00 - $13.77
(as of Apr 19,2023 08:44:37 UTC – Details)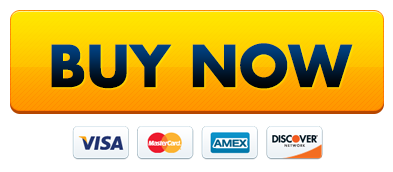 The TORK 602B general purpose outdoor timer allows you to set your landscape or holiday lighting and other outdoor appliances including fans, sprinklers, fountains and fountain pumps to automatically turn on and off, helping you to save energy and money, while adding convenience to today's busy lifestyles. The timer can also provide home safety and security by turning lights on while you are away.
The easy-to-use, plug-in timer features multiple on/off settings. You can program your lights and appliances to turn on and off in as little as 30-minute intervals and once programmed, the setting will repeat daily. The slide button allows you to slide to the TIMER position to follow the programmed setting or to slide to the ON position for the timer to always keep the appliance on, no matter how it is programmed.
The 125-volt timer has a 1875-watt capability and plugs directly into a wall outlet.
The timer features a sleek, modern design and is available in dark gray.
TORK has been a pioneer in the mechanical time switch industry since 1922.
Is Discontinued By Manufacturer ‏ : ‎ No
Product Dimensions ‏ : ‎ 3 x 5.5 x 9 inches; 6.08 Ounces
Item model number ‏ : ‎ 602b
Date First Available ‏ : ‎ October 1, 2015
Manufacturer ‏ : ‎ NSi Industries LLC
ASIN ‏ : ‎ B00ZEV0W5I
Country of Origin ‏ : ‎ China
SIMPLE TO USE: Push all the tabs defining the ON time duration outward and the OFF time duration inward to set timer. Rotate dial clockwise to set the time, aligning desired time with the arrow. Set slide switch to TIMER to run programmed settings.
CONVENIENT SCHEDULING AND FEATURES: The timer features multiple on/off settings over a 24-hour period and is designed with captive tabs, allowing for as little as 30-minute time intervals. The timer features 2 grounded 3-prong outlet and an 6 1/2-inch cord
COMPATIBILITY: The timer is compatible with incandescent, compact fluorescent and LED light bulbs.
RATINGS: 125-Volt, 15-Amp Resistive, 500-Watt Tungsten, 500VA Electronic Ballast and 1/3 HP Motor