Hydroponics for Beginners: The Complete Guide to Hydroponic Gardening
$4.99
Description
Price: $4.99
(as of Apr 17, 2023 20:19:55 UTC – Details)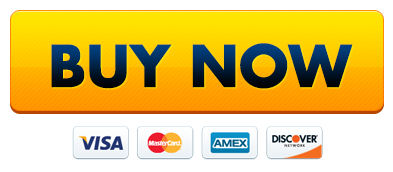 What if I told you, you can grow vegetables, fruits, and herbs at home without soil?
Hydroponics is a revolutionary method of gardening that allows you to grow vegetables, fruits, and herbs in water, without any soil. The word "hydroponics" comes from the ancient Greek formation of "hydro", meaning water, and "ponics", meaning labor. In hydroponics, instead of soil, plants can base their roots in a growing medium and get the nutrients they need from a nutrient solution mixed with water. That's right—no soil, no mess! With hydroponics, you can grow plants indoors all year round and not have to rely on weather, which can be so volatile.
You're probably asking yourself:
Can I really grow plants at home without any soil?How can I start a hydroponic garden at home?What type of hydroponic system is right for me?Is it difficult to build a hydroponic system?Does it take a lot of time and effort to maintain a hydroponic garden?
Hydroponics for Beginners is a comprehensive, practical guide that not only answers these questions, but also covers everything you need to know in order to start and maintain a healthy hydroponic garden. This book can help you get the most out of your hydroponic garden with step-by-step instructions and useful tips for beginners. You will learn all the dos and don'ts of starting and maintaining a healthy hydroponic garden. 
Here's what you'll discover in Hydroponics for Beginners:
What hydroponics is and how it works6 different types of hydroponic systemsHow to choose the right system for youHow to build your own hydroponic system from scratchHow to set up a grow roomBest and worst plants to grow hydroponicallyHow to start seeds, root cuttings, and transplant plants started in soil to hydroponicsEverything you need to know about plant nutrition and nutrient solutionsHow to maintain your hydroponic systemUseful tips and techniques to increase yieldHow to deal with pests and diseases in hydroponics and how to prevent themHow to troubleshoot common problems in hydroponics
And much more…
Hydroponics may have seen out of reach for many reasons; however, I'm here to tell you that it's not as difficult as it seems. I used to visit my grandma on her farm when I was a kid, and that's where I first learned about Hydroponics. I've kept a homestead of my own my whole life, and I've encountered my fair share of difficulties running a backyard homestead and maintaining a hydroponic garden. When I first started, I thought it would take years to learn all the ins and outs. In fact, it did. That's why I'm sharing all of that knowledge with you today in one convenient place.
With this book you can save yourself time and energy by following all of the tips, tricks, and advice you'll find within. Gain meaningful knowledge in the step-by-step, easy-to-follow chapters, and use this book as a reference to overcome any obstacles you might face along the way. 
Join thousands of others who have taken the leap to a more sustainable and enjoyable lifestyle by growing their own vegetables, fruits, and herbs at home hydroponically and enjoying all the benefits that come from having your own hydroponic garden!
Click the "Add to Cart" button now to take advantage of growing your own food at home hydroponically.

From the Publisher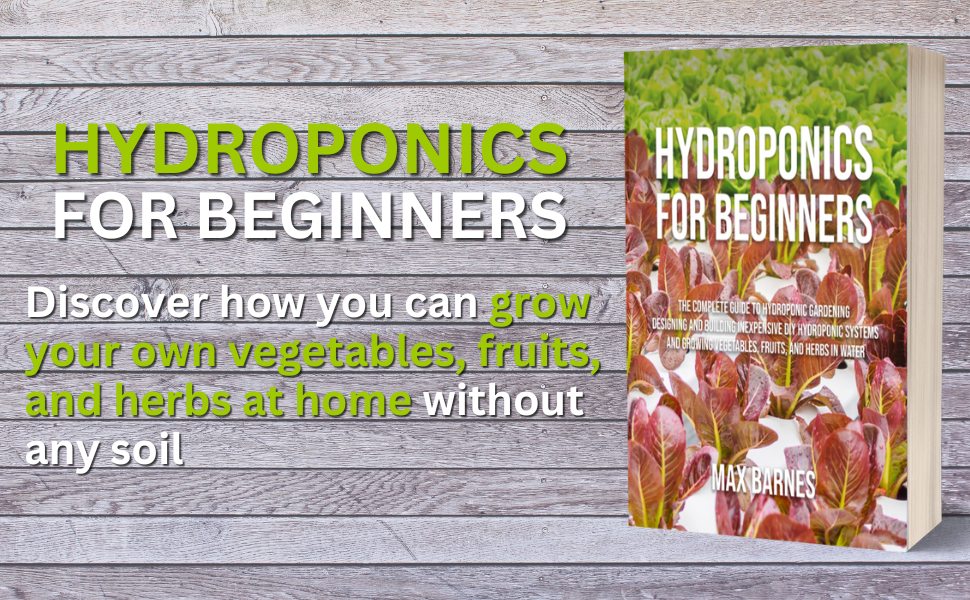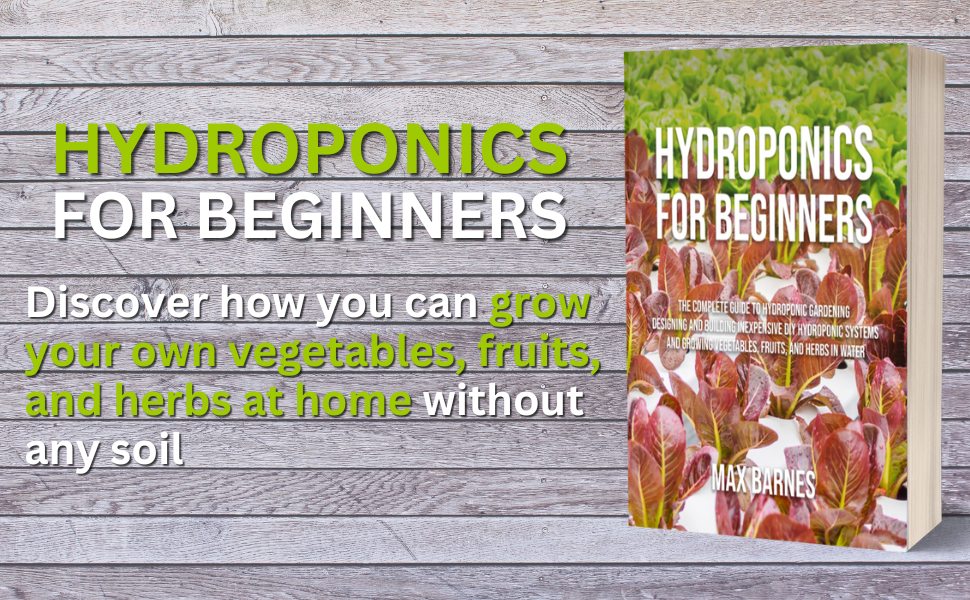 Here's what you'll discover in Hydroponics for Beginners: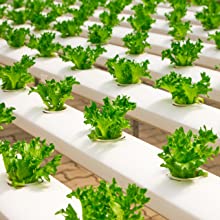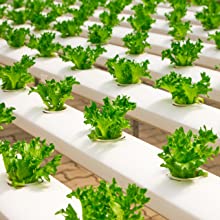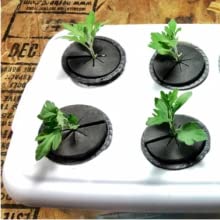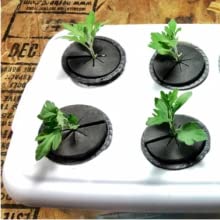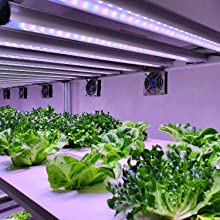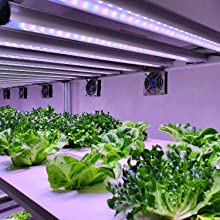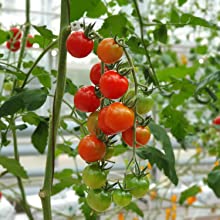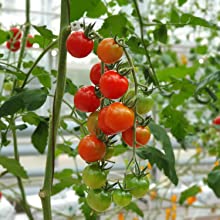 6 Different Types of Hydroponic Systems and How to Build Them
One of the best things about hydroponics is perhaps that it can be done in a lot of different ways and suited to your needs. From simple systems, like wick and deep water culture (DWC) to more advanced ones, like drip, ebb and flow, nutrient film technique (NFT), and even aeroponics, there is definitely something that can suit your needs, whether you want to grow just a few lettuce plants or have a large hydroponic gardens that produces a variety of different produce all year round. With this book, you will learn how all the different hydroponic systems work and how you can build them.
Starting Seeds and Rooting Cuttings for Hydroponics
Starting seeds for hydroponics is different than starting seeds for traditional gardening. You will learn how to start seeds for hydroponics using a cloner as well as how to root cuttings and transplant plants started in soil to hydroponics so that you know about all the available options regarding starting your hydroponic garden.
Plant Nutrition and Maintaining Your Hydroponic System
In hydroponics, plants get their nutrients from nutrient solution instead of soil, so it's crucial that your nutrient solution provides all the necessary nutrients to your plants. You will learn everything you need to know about different nutrient solutions and maintaining your hydroponic system, including how to make up a nutrient solution for your plants, how to maintain the correct pH and EC/PPM levels, when to top up your reservoir and change the nutrient solution, and how to clean your hydroponic system and maintain it.
Plant Selection Chart
At the end of the book, you will find a handy plant selection chart that contains plant profiles, which cover how to grow different plants hydroponically and their requirements in terms of pH and EC/PPM levels, lighting, and temperature.
ASIN ‏ : ‎ B0B3S6W984
Publisher ‏ : ‎ Independently published (June 10, 2022)
Language ‏ : ‎ English
Paperback ‏ : ‎ 188 pages
ISBN-13 ‏ : ‎ 979-8835297146
Item Weight ‏ : ‎ 12 ounces
Dimensions ‏ : ‎ 7.5 x 0.43 x 9.25 inches