Hello everyone,
I have 2 announcements to make…
1.) Hydroponic-Gardens.com has been online now for 1 whole year!
That's right, it's been a whole year and this little website has gone through many changes along the way. The original idea was to bring as much experience and information as possible to the site to help everyone get started with their own hydroponic projects. I think that's being accomplished and I have to say that there is plenty more information and videos on the way.
My second announcement is…
The Hydroponic Gardens Online Store is now open for business!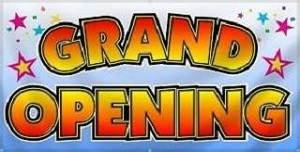 To celebrate this occasion there will a 10% discount for all of our products for the next 30 days. Coupon Code: GRANDOPENING
Sign-up for the newsletter to grab your copy of Organic Gardening for Beginners and get exclusive discount coupons on a regular basis.
There are over 400 products available and counting. But for some reason, if there is a product that we don't have that you'd be interested in getting, let me know and I'll see what I can do about making the product available on the site.
So please let us know if you have any questions or concerns. You can also visit my contact page to reach me.
I want to thank family and friends for their continued support while I built this site. But a special thanks goes out to my Mother, because without her love, and support (and green thumb) none of this could have been possible.
Happy Growing!